The international organization of Quill and Scroll makes no requirements as to the activities of local chapters. Each chapter is encouraged to engage in activities and service that best serve the school's journalism/media program.
Here are some common practices among member schools:
Forming a school chapter that includes members who staff any of the school's media. Officers are elected, meetings held and activities planned during regularly scheduled meetings.
Conducting formal ceremonies to induct new members, recognize member achievements as well as to present graduating members with honor cords, or non-members who meet eligibility requirements with our new recognition cords. Ceremonies are often organized and conducted by chapter members. We have a formal induction pledge with or without a candle-lighting that may be used.
Combining the induction ceremony with awards programs in which students are recognized for Quill and Scroll and other achievements and awards. Consider inviting all media students, parents, administrators and other supporters.
Providing services to the school and community. Chapter members engage in services from producing websites, announcement broadcasts and newsletters to developing Constitution Day programs at their schools, or offer journalism education activities for young students at feeder middle and primary schools. The latter activity helps cultivate future journalism students!
Raising funds to pay registration and travel fees associated with media staff participation in journalism conferences and workshops, or to buy new computers and supplies.
To become a school chapter, the school must be chartered as a member of Quill and Scroll International Honorary Society for High School Journalists. This is a one-time membership. Once a school is chartered by Quill and Scroll, that membership remains in effect for the life of the school. After inactivity at the school, it's easy to reactivate – simply identify eligible students and recommend them for membership! And participate in Quill and Scroll activities, such as contests.
Quill and Scroll chapter manuals offer information about the organization and chapter activities. It's available at this link.
Still not sure? Here are some Frequently Asked Questions.
Want to find out if your school is a chartered member of Quill and Scroll? Check the lists below or contact our office at [email protected] or (612) 200-9295.
Want to use the new Quill and Scroll logo in your chapter's materials? Simply click on the image below, then either right-click (PC) or CTRL-click (Mac) to save the image for your use.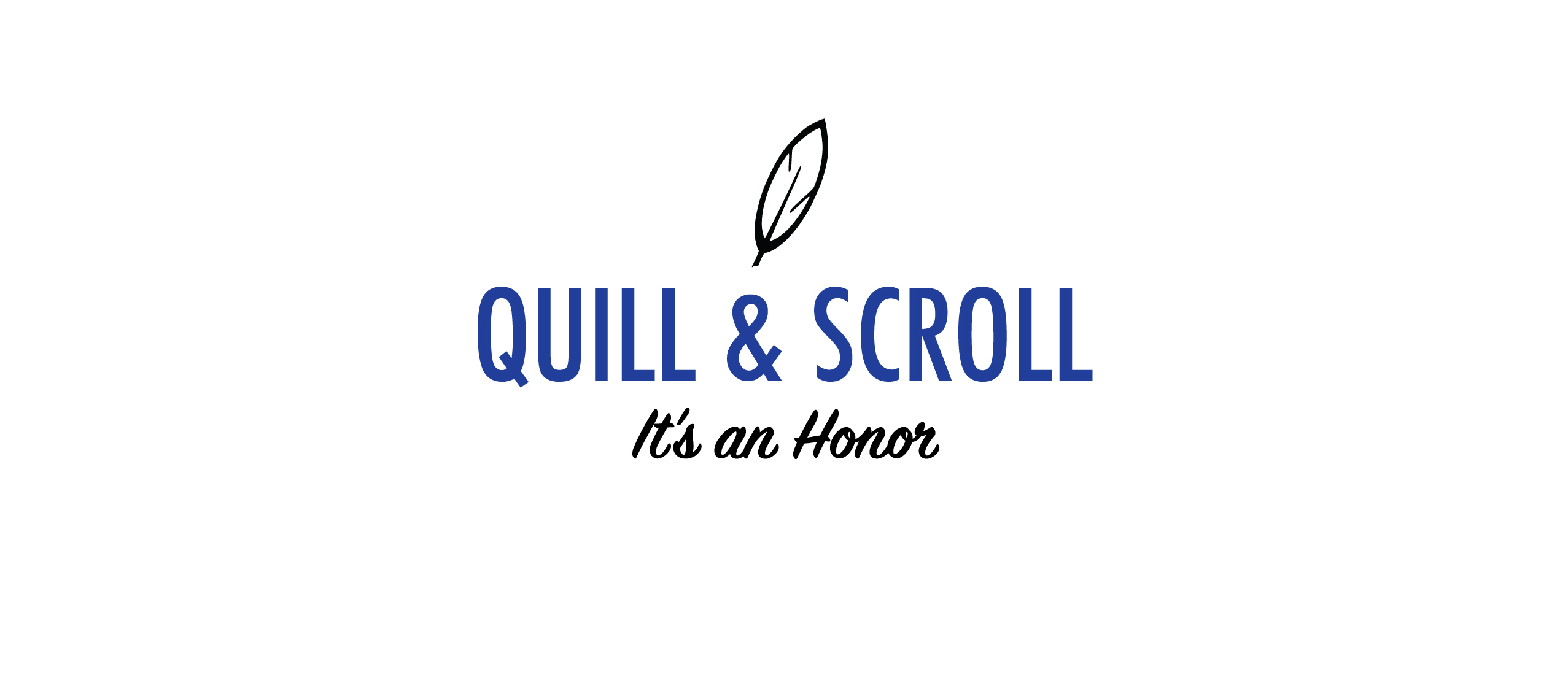 Chapter Activity Ideas
After speaking with several members, we heard a similar questions: What do we do in meetings? What can chapters do? To help advisers and students, Quill and Scroll started to develop these ideas and tools for advisers to utilize. Below is a synopsis of what has been posted in our Weekly Scrolls with links to where the information can be found.