Quill and Scroll Magazine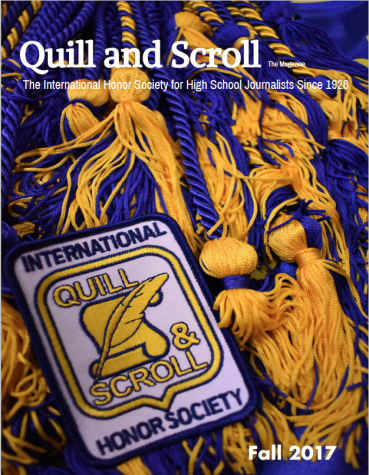 Quill and Scroll produces a magazine aimed at providing tips and pointers for Society members and their advisers. In Spring 2020, we moved from a magazine format to an interactive publication called "The Digital Quill," where we distribute our news, "The Weekly Scroll," featured profiles, our podcast "The Source," and more.
All issues of Quill and Scroll magazine from 2010-2017 at this link. Older issues may be requested from Quill and Scroll's office at the National Scholastic Press Association or in the University of Iowa library.
Here are a few of the most recent issues. Click on one to read: