2023 Student Scholarships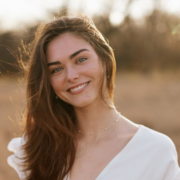 Francesca Stamati – Shawnee Mission East High School – George and Ophelia Gallup Award
Going from editor-in-chief to a freshman at Dartmouth College, Francesca Stamati said she will use her journalism skills to shed light on inequitable practices in her community, including the lack of adequate mental health services on campus. Striving for law school post-undergrad, she will continue the relationship building she exercised as a journalist "to shed light light on those who are systematically silenced or harmed by the standing legal system in order to promote more equitable practice."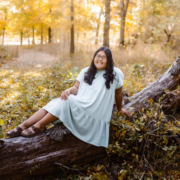 Brecklyn Matthews – Webb City High School – Richard P. Johns Scholarship
Brecklyn Matthews, a proven and dedicated leader in her high school – from helping with the freshman transition to the high school to being a community advocate, will continue her education at the University of Missouri – Kansas City. The resourcefulness she employed as a journalist will help her share and enable "the voices that deserve to be heard" beyond college.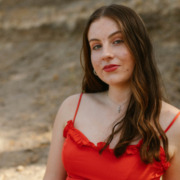 Ashley Henderson – Argyle High School – Edward J. Nell Scholarship
"God has given me opportunities through journalism to help me fulfill my purpose," Ashley Henderson of Argyle High school said. A highly talented broadcast reporter, she will continue to study journalism at Abilene Christian University, after being editor-in-chief. Continuing to study in the field will allow her to continue "to connect and lead people of all different backgrounds."
About the Scholarship
National winners in Quill and Scroll contests – such as the Yearbook Excellence Contest or the International Writing, Photography and Multimedia Contest and the Eye on Ivy Editorial Writing Contest – are eligible as seniors to apply for Quill and Scroll scholarships: the Edward J. Nell Memorial, or the George and Ophelia Gallup awards. The Richard P. Johns award is available to all Quill and Scroll seniors, including those who did not enter contests. The scholarships are awarded for the freshman year only and can be paid in two installments.
Find more here.