News, tips and advice from the Quill and Scroll International Honor Society
Compiled and written by Quill and Scroll journalist Caitlyn Martin
The Lede
New allegations against Supreme Court nominee Kavanaugh
A third woman has come forward with sexual harassment and assault allegations against Supreme Court nominee Brett Kavanaugh.
Kavanaugh denied the allegations and any knowledge of the accuser. Despite this, many believe the allegations are reason enough to suspend Kavanaugh's confirmation process.
And that was before Thursday's Senate Judiciary Committee hearing during which both original accuser Christine Blasey-Ford and Kavanaugh answered questions about an alleged sexual assault from their high school days.
President Trump responded to the new allegations against Kavanaugh, targeting Michael Avenatti, the lawyer of accuser Julie Swetnick:
Avenatti is a third rate lawyer who is good at making false accusations, like he did on me and like he is now doing on Judge Brett Kavanaugh. He is just looking for attention and doesn't want people to look at his past record and relationships – a total low-life!

— Donald J. Trump (@realDonaldTrump) Sep. 26, 2018
While Avenatti was involved with Stormy Daniel's case against Trump, there are no ties between the current case and Daniel's.
Failed censorship attempt at the University of Oklahoma
Attempted censorship of an edition of the Oklahoma University Daily resulted in theft charges. On Sept. 17, 450 issues of the OU Daily went missing from nine locations across campus. The stolen papers featured a front-page story on sexual harassment allegations against a tenured drama professor that remains on staff but resigned from his position as School of Drama director in August. The OU Daily staff filed a police report at 11 a.m. and received compensation for printing costs. The $113 worth of papers stolen are only 450 of 6,000 in circulation, and the story was also published online the same day. "It made whoever did it look kind of silly," story writer Jana Allen said.
#BarstoolSportsLies
Barstool Sports is a comprehensive sports news and comedy site that is widely popular, despite posting "lowbrow content" frequently. In October 2017, ESPN announced it would be "bringing in two Barstool personalities, Eric 'PFT Commenter' Sollenberger and Dan 'Big Cat' Katz, as hosts of a televised version of their wildly popular Barstool podcast, Pardon My Take." In response to the announcement, ESPN Sunday NFL Countdown Host Sam Ponder released evidence of misogynistic statements, cyber-bullying, and blatant sexual harassment from Dave Portnoy, founder and chief of Barstool Sports. According to Sports Illustrated, ESPN canceled the TV show Barstool Van Talk after one episode, due in part to an internal pushback by several ESPN employees. Ponder has since been the target of relentless online attacks continuing over a year later. DailyBeast details the unbelievable culture of hate and the game-like treatment of cyber-bullying and misogyny at the ever-popular Barstool Sports here.
It's An Honor
Listen up! THE SOURCE: Ep. 2 – Learning
In the second installment of THE SOURCE, host Nichole Shaw interviews Quill and Scroll members Maya Durham from Iowa City High School and Natalie Dunlap from Iowa City West. They discuss the importance of continuing learning for journalists.
Quill and Scroll teams with TheChisel.com
DO YOU:
Need a meaningful Q&S chapter activity this semester?
Hope to solve a problem in your community or school?
Want to interact with policy-makers and journalists?
Quill and Scroll has partnered with TheChisel.com to help you develop skills in reporting on, writing about, and devising solutions for issues in your school or hometown. You can read about the partnership on our webpage here, or you can download the pretty flier we created just for this partnership. If you have any questions, you may contact Q&S's Jeff Browne at [email protected] or TheChisel's Deborah Devedjian at [email protected].
News Media Evaluation Winners
Writing, Photo, and Multimedia Winning Entries Available
Quill & Scroll's annual Writing, Photo, and Multimedia Contest for 2018 is complete, and winners are now available for your perusal. A complete list of winners can be found here along with a brief showcase of and links to the award-winning work.
Enter the 2018 Yearbook Excellence Contest!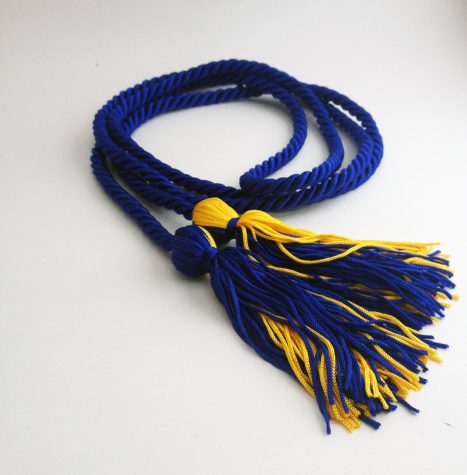 Proud of your yearbook work? Looking to showcase staff skill? Interested in gaining access to exclusive scholarships and awards of excellence? Enter the 2018 Quill and Scroll Yearbook Excellence Contest today!
High school students who are contributors to or staff members of a student yearbook at any public or private high school are invited to enter the competition. Awards will be made in each of the 18 categories. Categories include Theme Development, Student Life, Academics, Clubs or Organizations, Sports, People, Advertising, Sports Action Photo, Academic Photo, Student Life Photo, Clubs or Organizations Photo, Feature Photo, Graphic Design, Photo Illustration, Index, Headline Writing and Design, Caption Writing, and Personality Profiles.
There are two enrollment classes: Class A: more than 750 students; Class B: 749 or fewer.
Winners of the Quill and Scroll 2018 Yearbook Excellence Contest will receive a National Award Gold Key and are eligible, as seniors, to apply for one of the Edward J. Nell Memorial or George and Ophelia Gallup scholarships. The deadline to submit material is Oct. 10. More information about entry (and the form to apply) can be found here.
Does your school have a Q&S Charter?
If you're unsure of your school's charter status, check the Q&S 
charter page
 to search for your school! Have a charter? Simply re-activate your charter by emailing 
[email protected]
. Not on the list? Click
here
to open your charter, get your official Q&S banner, and begin inducting students.
What's Viral?
Your Go-To Guide for VR
Virtual reality (VR) is still finding its place in the practice of journalism. After three years of research, FRONTLINE and Emblematic Group have partnered to create "A Guide for Best Practices" for journalists looking to adapt VR in their storytelling process. The guide details the state of VR technology, challenges faced in creating an informative and compelling story using the technology, and ethical standards of usage. The full report, including explanations on photogrammetry and visual narratives, can be read here.
Popular information and acquiring it through data
Data journalism is the fastest growing sub-field of journalism, as 51 percent of all news organizations in the US and Europe now have a designated data journalist on staff. Data has become an integral part of journalism; while sources are more important than ever, concerns arise about "protecting sources, the accuracy of published information, the inability to provide meaningful redactions, and journalistic liability." Things are further complicated by corporations and governments beginning to exercise stricter controls over their data, expand exemptions under the Freedom of Information Act, and assert privacy exemptions on behalf of individuals and corporations. Things are getting sticky. Columbia Journalism Review provides an up to date study of data journalism laws and findings here.
Just A Thought
Can schools use federal funds to arm teachers?
A senate hearing Tuesday focused on the debate of allowing schools to use federal funds to arm teachers. Under the Title IV "Every Student Succeeds Act," a billion dollar fund dedicated to student support and spending on "violence prevention" is permitted. U.S. Secretary of Education Betsy DeVos supports states deciding for themselves if the funds should be allocated towards arming teachers.
However, debate arises about the necessity, safety, and inappropriate prioritization of the spending option. Several schools struggle to afford nurses, counselors, and academic enrichment programs. Is arming teachers really what the law intended to provide for? Read about the non-partisan debate here.
Who wins in 2018?
If there's anything we've learned from the last elections and the resulting political climate, it is that votes matter. Voter education matters. Midterm elections are set for Nov. 6. Politico analyzed every midterm race for the House, Senate and governor to predict winners. On the basis of historical trends, latest polling data, and comprehensive evaluations of both parties' campaign strategies, they have produced up to date predictions for winning candidates. Read about it here. Do students know their candidates for representation and their platforms? Are you registered to vote? Are your peers?
https://quillandscroll.org/wp-content/uploads/2018/03/WeeklyScrollLogo-180x180.jpg
180
180
Caitlyn Martin
https://quillandscroll.org/wp-content/uploads/2017/10/QS-Logo.png
Caitlyn Martin
2018-09-27 11:01:25
2020-07-15 14:05:19
The Weekly Scroll for September 28, 2018