News, tips and advice from the Quill and Scroll International Honor Society
Compiled and written by Quill and Scroll journalist Caitlyn Martin
The Lede
Kavanaugh case complications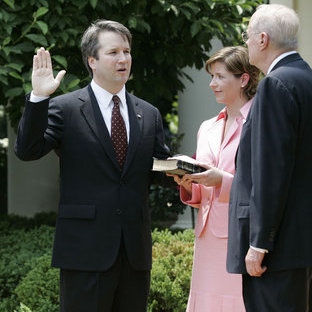 Supreme Court nominee Brett Kavanaugh faces serious allegations of sexual assault that were brought to light from a confidential letter written earlier this summer. Christine Blasey Ford submitted the letter to a senior Democratic lawmaker more than three decades after the alleged assault. Critics of Ford question the credibility of her case and doubt the validity of long-past details. However, psychologist Anne Meltzer states veracity of Ford's statement is not detracted from by details forgotten through time and trauma. The details Ford has submitted so far, the consistency of her case, and Ford's passage of a lie-detector test are damning evidence against Kavanaugh. "Essential witness" Mark Judge claims the assault never happened, but his self-published history of the excessive drinking culture at their high school (in addition to several shockingly sexist public comments) make Judge a questionable source for truth. Kavanaugh and Ford are set to testify before court next week.
Adverse childhood experience leads to detrimental health and disparate impact
Monday, JAMA Pediatrics published the largest nationally representative study on adverse childhood experiences (ACEs) to date. This study built on a 1998 study that showed a correlation between ACEs and chronic health problems in adulthood. The scale of the new study allows researchers to examine ACEs as a population risk factor for the first time. The results indicated that exposure to three or more ACEs during youth significantly increases risk for developing the most common chronic diseases, from heart disease and cancer to depression and substance abuse. Furthermore, the study showed disparities among socioeconomic groups and races. NPR examines a few potential public health interventions here.
University of Colorado adopts new freedom of expression policies
Maintaining a campus culture of civility and respect of diversity motivated the Colorado Board of Regent's unanimous changes in free speech policy Friday. Updates in policy included redefining freedom of expression for campus members and codifying academic freedoms for students. "The university needs to be a place where we debate ideas with respect and rigor," said Regent Steve Ludwig. "This makes it clear where the university stands." In practice, the policies allow professors to teach the truth of their field independent of administrative or personal politics while providing students a safe environment for debate and discourse.
It's An Honor
Listen up! THE SOURCE: Ep. 2 – Learning
In the second installment of THE SOURCE, host Nichole Shaw interviews Quill and Scroll members Maya Durham from Iowa City High School and Natalie Dunlap from Iowa City West. They discuss the importance of continuing learning for journalists.
Quill and Scroll teams with TheChisel.com
DO YOU:
Need a meaningful Q&S chapter activity this semester?
Hope to solve a problem in your community or school?
Want to interact with policy-makers and journalists?

Quill and Scroll has partnered with TheChisel.com to help you develop skills in reporting on, writing about, and devising solutions for a problem in your school or hometown. You can read about the partnership on our webpage here, or you can download the pretty flier we created just for this partnership. If you have any questions, you may contact Q&S's Jeff Browne at [email protected] TheChisel's Deborah Devedjian at [email protected].
News Media Evaluation Winners
Writing, Photo, and Multimedia Winning Entries Available
Quill & Scroll's annual Writing, Photo, and Multimedia Contest for 2018 is complete, and winners are now available for your perusal. A complete list of winners can be found here along with a brief showcase of and links to the award-winning work.
Enter the 2018 Yearbook Excellence Contest!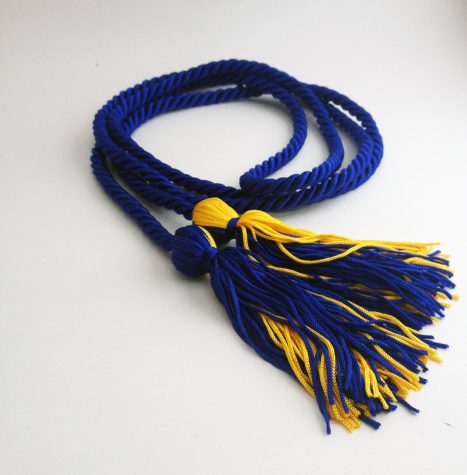 Proud of your yearbook work? Looking to showcase staff skill? Interested in gaining access to exclusive scholarships and awards of excellence? Enter the 2018 Quill and Scroll Yearbook Excellence Contest today!
High school students who are contributors to or staff members of a student yearbook at any public or private high school are invited to enter the competition. Awards will be made in each of the 18 categories. Categories include Theme Development, Student Life, Academics, Clubs or Organizations, Sports, People, Advertising, Sports Action Photo, Academic Photo, Student Life Photo, Clubs or Organizations Photo, Feature Photo, Graphic Design, Photo Illustration, Index, Headline Writing and Design, Caption Writing, and Personality Profiles.
There are two enrollment classes: Class A: more than 750 students; Class B: 749 or fewer.
Winners of the Quill and Scroll 2018 Yearbook Excellence Contest will receive a National Award Gold Key and are eligible, as seniors, to apply for one of the Edward J. Nell Memorial or George and Ophelia Gallup scholarships. The deadline to submit material is Oct. 10. More information about entry (and the form to apply) can be found here.
Does your school have a Q&S Charter?
If you're unsure of your school's charter status, check the Q&S 
charter page
 to search for your school! Have a charter? Simply re-activate your charter by emailing 
[email protected]
. Not on the list? Click
here
to open your charter, get your official Q&S banner, and begin inducting students.
What's Viral?
Investigative journalism toolbox updates
The scope and range of investigate journalism has greatly increased through the consistent development of new apps and browser extensions. Google's beta Dataset Search aims to expedite data searches for data journalists and internet surfers alike. Hunter finds email addresses associated with a certain domain. IntelTechniques is a one-stop shop for examining a subject's online presence and features handy tools that allow the user to delve deeply into the details of the subject's social media usage, among other things. InVID extracts thumbnails, meta data, and frames from YouTube and Facebook videos that help determine the source of the video. Oligrapher allows user to visually display organizations and map networks. Find six more handy resources used by the Global Investigative Journalism Network here.
Photojournalism, with a phone?

News happens fast. Some of us don't always have the resources or access to high-quality camera equipment. So, we snap pictures on our phones. Knowing how to use the camera on your smartphone is as essential as knowing how to edit the photo. Manual or automatic? Digital zoom? White balance? Here's how New York Times columnist J.D. Biersdorfer makes the most of photos taken on her iPhone. Samsung users can find photography tips and software tricks here.
Just A Thought
What Hurricane Florence teaches us about national disaster coverage

Our thoughts and prayers are with the victims of Hurricane Florence. In addition to the coverage links below detailing the progress and effects of Hurricane Florence, Poynter offers a
list of coverage resources and unconventional story angles
. Topics include FEMA Superfunding site selection, recovery estimates, prisoners left behind in mandatory evacuation zones and improper natural disaster warnings for coastal citizens—Poynter reminds journalists that news coverage of events such as regional disasters can be nationalized and is much more expansive than simple weather statistics.
Journalists can solve confusion about what's news and what's opinion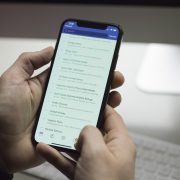 Navigating the channels of fact and opinion on the internet can be confusing. The American Press Institute conducted a survey and reports, "only 43 percent of people said they could easily sort news from opinion on these news websites or social platforms." This data is consistent with a survey from Pew Research Center that states 57 percent of people expect the news they receive on social media to be inaccurate. Fear of misinformation is a huge concern for people today. Despite journalistic transparency of what's fact and what's opinion on their platforms, people still don't understand terms like "op-ed." Publishers can solve this by aiming to be even more transparent to the public through explanation of content and clearer distinctions. Trust between a journalist and their audience is paramount.
Are today's young people less racist than their elders?

Decades after the Civil Rights movement, schools are integrated, Affirmative Action policy is in place, and America had a successful black president. We're a self-declared post racial nation. But are the seemingly more inclusive and progressive recent generations of white Americans as racist as their grandparents? Traditional measures of racial prejudice say no. White support of school segregation and blatant racial stereotyping have decreased. However, researchers are rediscovering racial prejudice in the form of "racial apathy." Sociologist Tyrone Forman defines racial apathy as an "indifference toward societal, racial, and ethnic inequality and lack of engagement with race-related social issues." Explore the conversation here. Consider surveys, social media data collection and stories within your community that relate to racial apathy. In comparison with our elders, are we woke or are we just better at hiding racial prejudice?
https://quillandscroll.org/wp-content/uploads/2018/03/WeeklyScrollLogo-180x180.jpg
180
180
Caitlyn Martin
https://quillandscroll.org/wp-content/uploads/2017/10/QS-Logo.png
Caitlyn Martin
2018-09-20 10:13:26
2018-09-21 15:22:44
The Weekly Scroll for September 20, 2018