News, tips and advice from the Quill and Scroll International Honor Society
Compiled and written by Quill and Scroll journalist Caitlyn Martin
The Lede
Trump administration transfers $9.8 million in funds from FEMA to ICE
Vermont New Voices Act faces first challenge
Women's colleges and their role in the battle for equality
It's An Honor
News Media Evaluation Winners
Writing, Photo, and Multimedia Winning Entries Available
Quill & Scroll's annual Writing, Photo, and Multimedia Contest for 2018 is complete and winners are now available for your perusal. A complete list of winners can be found here along with a brief showcase of and links to the award-winning work.
Enter the 2018 Yearbook Excellence Contest!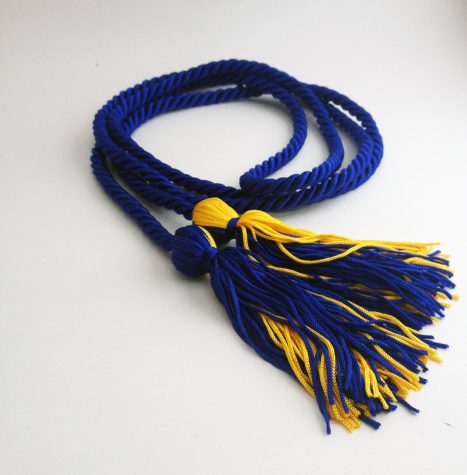 Proud of your yearbook work? Looking to showcase staff skill? Interested in gaining access to exclusive scholarships and awards of excellence? Enter the 2018 Quill and Scroll Yearbook Excellence Contest today!
High school students who are contributors to or staff members of a student yearbook at any public or private high school are invited to enter the competition. Awards will be made in each of the 18 categories. Categories include Theme Development, Student Life, Academics, Clubs or Organizations, Sports, People, Advertising, Sports Action Photo, Academic Photo, Student Life Photo, Clubs or Organizations Photo, Feature Photo, Graphic Design, Photo Illustration, Index, Headline Writing and Design, Caption Writing, and Personality Profiles.
There are two enrollment classes: Class A: more than 750 students; Class B: 749 or fewer.
Winners of the Quill and Scroll 2018 Yearbook Excellence Contest will receive a National Award Gold Key and are eligible, as seniors, to apply for one of the Edward J. Nell Memorial or George and Ophelia Gallup scholarships. The deadline to submit material is Oct. 10. More information about entry (and the form to apply) can be found here.
Does your school have a Q&S Charter?
What's Viral?
Users fear fake news on real feeds
Convenience, interaction with other users, timeliness, and speed are among the top reasons that nearly two-thirds of Americans now rely on social media to obtain their current events and news. However, a recent Pew Research Center report revealed that 57 percent of social media users consider news on their feeds to be inaccurate and unreliable sources. Despite steps Facebook, Twitter, Reddit, YouTube, Instagram, etc. have taken to reduce fake news in their feeds and promote user trust, a large percentage of people view news on their feeds as inaccurate. Nieman Lab breaks down the report by demographics, sites, and timelines here.
Anti-establishment political wins influenced by smart social media strategy
How could a political candidate spend 13 percent less on campaigning and achieve election by more than 53 percent of a four-way vote? Research from Mexico's recent election and the U.S.'s 2016 election suggests that money may no longer be the deciding factor in running a successful campaign and securing election. Analysis of Andrés Manuel López Obrador's social media based campaign suggests three key strategies in turning votes on social media: using activist slang, going viral, and providing historical context. These same strategies were employed by Trump backers in 2016, and may be the key to influencing future elections. Read more about the tactics here.
Just A Thought
Read The Lead, weekly newsletter for high school journalists
In the "largest coordinated enforcement effort in the FDA's history," the FDA issued more than 1,300 warning letters and fines to retailers who illegally sold JUUL and other e-cigarette products to minors this summer. E-cigarette use among adolescents has hit epidemic proportions with over three million middle and high school students reported as current users of the product in 2017. In response to the growing concern of nicotine addiction in youth, the FDA said they're taking aggressive steps to address the challenge, including re-examining their compliance policy regarding flavored e-cigarettes. The campaign is primarily focusing on Vuse, Blu, JUUL, MarkTen XL, and Logic, the five brands that currently comprise over 97 percent of the market for e-cigarettes in the US. How many students in your school vape? What are their perceptions of nicotine addiction?
https://quillandscroll.org/wp-content/uploads/2017/08/WeeklyScrollLogo.jpg
1108
2554
Jeff Browne
https://quillandscroll.org/wp-content/uploads/2017/10/QS-Logo.png
Jeff Browne
2018-09-13 13:44:22
2020-07-15 14:07:28
The Weekly Scroll for September 14, 2018