News, tips and advice from the Quill and Scroll International Honor Society
Compiled and written by Quill and Scroll journalist Caitlyn Martin
The Lede
March For Our Lives Road to Change

False reports of a hostage situation in the Hogg family residence resulted in a full-fledged SWAT team response, including helicopters. Prominent gun legislation advocate and recent graduate of Marjory Stoneman Douglas High School David Hogg dismissed the "swatting" prank earlier this week as a distraction from the mission of March For Our Lives.
Emma Gonzalez and Hogg are among the students launching on June 15 March For Our Lives Road To Change, a 60-day, 75-stop tour across the country to register young voters and promote gun reform. To be clear, the campaign is calling for reform in the form of "universal, comprehensive background checks; creating a searchable database for gun owners; funding the Centers for Disease Control to research gun violence; … and banning high-capacity magazines and semi-automatic assault rifles."
In other Marjory Stoneman Douglas news, the journalism staff of another Quill and Scroll charter high school with a similar demographic has raised nearly $50,000 to sponsor the MSD 400-page yearbook and tribute to the victims of the Parkland Shooting. Journalism advisor Allison Miller of Marcus High School in Flower Mound, Texas was inspired to help in a big way as she realized the painful task before MSD journalism staff.
What-about-ism: After Roseanne
Deflection, context extraction, misappropriating equivalencies, and blatant hypocrisy was fraught in White House Press Secretary Sarah Huckabee Sanders' response to ABC's canceling "Roseanne." The TV series was canceled by the network immediately following a repugnant racist tweet from the show's star, Roseanne Barr. The blame-shifting response may be an alarming indication of accountability's quiet erosion.
Putting the press on bad press practices
The censorship case of Prosper High School journalism staff's articles (found here) and the contract termination of an award winning advisor in response now serves as the poster child for SB 2225, a measure protecting the freedoms of student press. Legislators like State Senator Jose Rodriguez hope to pass the bill in Texas' upcoming term. The case also fueled a fiery letter signed by 17 news groups and sent by the SPLC to Prosper's superintendent, pushing for compliance with Constitutionally protected free speech.
It's An Honor
Quill and Scroll announces 2018 scholarship winners
The Quill and Scroll Honor Society for High School Journalists will award $2,500 in scholarships to four high school journalists who have excelled during their careers, and who plan to study and/or practice journalism in college.
The four winners and their awards are:
George and Ophelia Gallup Scholarship $1,000

Alexandra Landman, Huntley High School, Huntley, Illinois
George and Ophelia Gallup Scholarship $500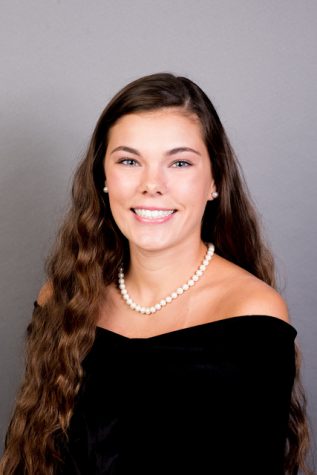 Nicole Crowley, Calvary Day School, Savannah, Georgia
Richard P. Johns Scholarship $500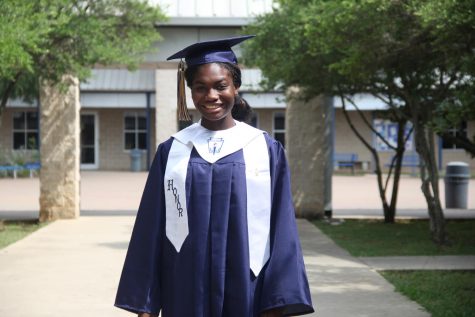 Xian Walker, Sandra Day O'Connor High School, San Antonio, Texas
Edward J. Nell Scholarship $500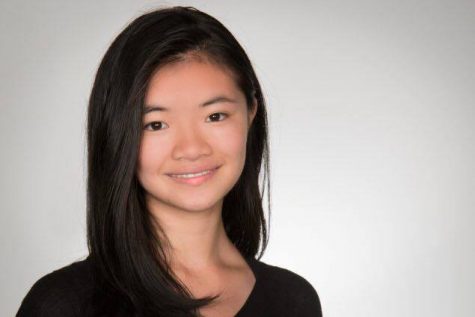 Ilena Peng, Monta Vista High School, Cupertino, California
Need some constructive feedback?
The News Media Evaluation provides media staffs a one-of-a-kind self-assessment, thorough analysis and rating of your publication(s), with constructive comments and suggestions for improvement from qualified evaluators. The evaluation exercise and feedback are instructive and developmental. The ratings are motivational. High schools and junior high schools may enter their newspapers or news magazines during the submission period — April 1 through June 15, 2018. Entries and ratings are returned in September 2018. This service is open to non-member schools as well as member schools. Here's the link to get started!
Yearbook contest is open
Quill and Scroll's Yearbook Excellence Contest is online and open for business, about five months earlier than normal. Quill and Scroll successfully migrated its 2018 Writing, Photo and Multimedia Contest online, and now the yearbook contest is following suit. We have the same 18 categories, the same two class divisions and the same rules and pricing as last year. But now you enter online. Go to our Yearbook Excellence Contest webpage to check out the new format so you can begin preparing entries before the school year is done. Fall-delivery book? No worries. You still have until Oct. 10 to get your entries in.
Amazon Smiles for Q&S
Quill and Scroll has an account with Amazon Smile, which means that if you go to this link, you can choose Quill and Scroll as the charity you'd like to benefit from your purchases. Smile has all the same stuff for sale on the regular Amazon site, but when you choose a charity (us!), then the charity gets 0.5 percent of the cost of the product. It costs you nothing, and it will help Quill and Scroll continue to provide services to our members. Thanks!
What's Viral?
Deepfake videos in the campaign context
Deepfakes, or videos in which a large number of frames were extracted from one video and superimposed on another, have surged in popularity as editing software and technology has become more accessible. Joining the deepfake ranks among the original Annoying Orange, Belgian political party s.pa released a video of President Trump appearing to urge Belgians to withdraw from the Paris Climate Accord that gained thousands of views across the internet. The party posted the video as part of a marketing campaign and utilized the meme-power of President Trump and the deepfake format to increase platform reach. Could deepfakes have earned a place in the context of campaigns?
"We care about about supporting high quality journalism"
Following up on Facebook's recent efforts to increase the quality of news shared across the app, the Facebook Journalism Project announced a new partnership with various media outlets, including CNN, to publish news productions made specifically for Facebook audiences. The problem with Facebook's press release? An ironic typo located in the exact sentence claiming devotion to high quality journalism. All jokes aside, you can read more about about impending changes to Facebook's news sharing here.
Just A Thought
Big news, small newsroom
Journalism students ripe with fresh perspectives and energetic ambition shouldn't be creatively confined by lacking resources. While every day coverage and traditional text stories are critical to maintaining a publication, Poynter argues that small newsrooms can take on big projects too. Daunting slideshows, photogalleries, investigative reports, and docuseries are possible for any journalist dedicated to following these steps.
Poverty perspective
Nearly 15 percent of Americans live in extreme poverty today. Columbia Journalism Review explores the lacking interceptions of modern journalism and poverty coverage in-depth here. Considering oppression, barriers to success, and hardship associated with poverty, how can your newsroom's perspective be adjusted to more accurately reflect and represent its community?
A parting thought
On a more personal note, I'd like to issue a heartfelt thank you for your devotion to journalism, your readership, and your perspectives. I hope the Weekly Scroll has a been a source of inspiration for young journalists and a spark for meaningful conversation in newsrooms and dining rooms alike. The Scroll will return in August, but for now… Scroll's out for the summer!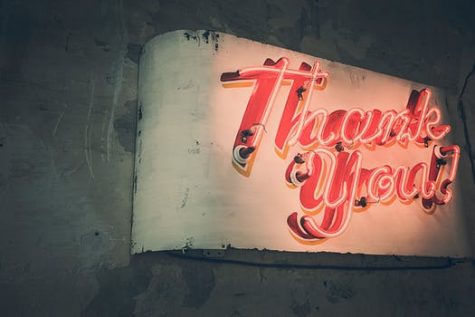 https://quillandscroll.org/wp-content/uploads/2017/08/WeeklyScrollLogo.jpg
1108
2554
Caitlyn Martin
https://quillandscroll.org/wp-content/uploads/2017/10/QS-Logo.png
Caitlyn Martin
2018-06-08 07:54:12
2019-11-08 13:48:56
The Weekly Scroll for June 8, 2018