News, tips and advice from Quill and Scroll
Thank You!
Quill and Scroll end of the year wrap-ups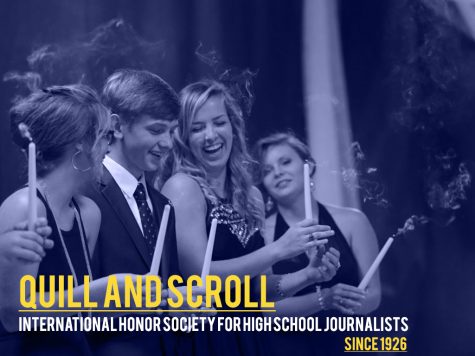 Quill and Scroll was founded to recognize, support and encourage student achievement and initiative within the world of scholastic journalism. Without contributions from students, advisors and alumni, we wouldn't be able to recognize the incredible contributions from high school journalists around the world.
Even in today's troubling times, those who belong to Quill and Scroll continue to demonstrate the principles our organization was founded on in 1926. We've welcomed over 4,000 new initiates into our society so far this year; the many changes this school year brought did not stop our advisors from honoring students with memberships and graduation cords. No matter how you received your Quill and Scroll membership, it remains an honor to be inducted into a society of accomplished past, present and future journalists.
To all the students that have shared their work with us throughout the school year – thank you for sharing your journalistic skill with us here at Quill and Scroll. As years pass and the definition of journalism evolves to include many different media, our students continue to impress us with their ability to reflect the truth, as well as all other seven Quill and Scroll pillars, in their publications. What a successful year!
Yearbook Contest is open for entries
The Quill and Scroll Yearbook Excellence Contest is ready to start taking your entries.
You may get started right here.
Please know that this is a digital contest (the third year in a row we've done it digitally), so all entries go into a cloud storage where judges around the country can access them.
Entries for the Theme Development category are $10, and all other categories are $5. There are no limits to the number of entries in the $5 categories. Schools compete in two classifications: Class A for schools with 750 or more students, and Class B for schools with 749 or fewer students in grades 9-12.
News Media Evaluation
All of the publications that have submitted media in our News Media Evaluation have been distributed to our judges. We will have all results back by the end of August.
Membership nominations and orders still happening
While school is wrapping up for the summer, we are still filling membership nominations and orders in our office at the University of Iowa. Orders may take a few more days than usual to fill because we will all be taking a little time off for some sun and fun.
If you're on a deadline and only want to induct new members or order graduation cords, feel free to use our simplified order form. We will fill those orders as soon as possible.
Moving forward: 2020-2021 deadlines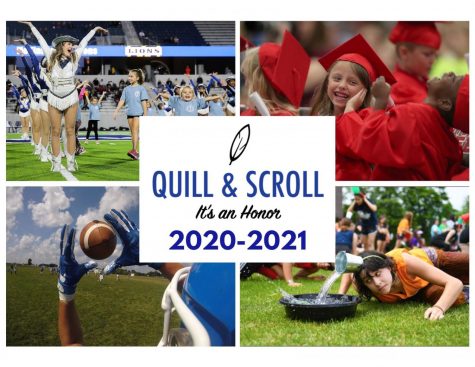 Yearbook Excellence Contest: October 13, 2020
Writing, Photo and Multimedia Contest: February 5, 2021
Chapter of the Year Award: April 1, 2021
Student Advisory Board: April 9, 2021
Adviser Scholarship: April 15, 2021
Student Scholarships: May 10, 2021
News Media Evaluation: June 15, 2021
Here's to a great 2020-2021 school year; we can't wait to welcome new members into our society, recognize a new generation of student work and celebrate past students' achievements. As always, if you have any questions at all, please contact [email protected] or call (319) 335-3457 with any concerns.
Best wishes,
Jeff, Judy and Sylvia