News, tips and advice from Quill and Scroll
Rewriting the chapters we "forgot" to mention
By Sylvia Clubb, Q&S staff
It's been said constantly as of late — we are living in a future history textbook chapter. The question is, however, what momentous occasions of the past few months will make it into the pages dedicated to the year 2020, and what events that have held such depth in our hearts will be skirted over and created into a simple Quizlet flashcard.
As a graduate of a midwestern Catholic high school, I know my education was funneled to fit the values of the education system I knew and loved. I did not take the opportunities to educate myself further on historical events that gained a few paragraphs in our outdated history textbooks, nor did I look beyond the practice guide for the AP U.S. History exam while attempting to earn enough credit to check off a box on my university's degree audit.
I am guilty of my privilege and am embarrassed of my own inability to realize the importance of a proper education on true historical events throughout high school.
At age 20, I am years away from assisting my future children in their own educational endeavors. But what do we expect to be included in their education?
Children have been receiving a sugar-coated version of history for years. Should we protect young minds from potentially upsetting material regarding racism, sexism, wars and cast off information that doesn't reflect well on the majority population in this country? Publishing companies alter or neglect to include integral information that is a part of this nation's history in their $200 textbooks. This leaves a gap in basic educational systems that must be regained years later after supposed "knowledge" has already been established in the minds of millions of individuals.
In neglecting history, we are teaching our children to neglect entire populations. We are saying their stories are not important.
As journalists, we may not see ourselves behind the lines of those textbooks that weigh on our backs as we walk the halls of our respective high schools. But, our ability to report truthfully is what will discredit inaccurate textbooks and redefine America's educational systems instructed information and standards. History IS journalism.
I have said it before, and I will say it again: we are living between the lines of future textbooks. Your lived experiences will be taught for years to come: do you want protests across the nation to be reflected as rebellions caused by a "single" instance of police brutality on one black man, or a revolution produced out of hundreds of years of systemic racism. Will your children know what "I Can't Breathe" means?
In the same instance, are you comfortable with your children learning more information about President Taft's XXL bathtub than Japanese internment camps?
These questions are meant to make you uncomfortable. Our education defines the rest of our lives and our ability to understand, empathize and support all populations on Earth. In writing the truth today, we are ensuring the education of tomorrow.
Busy Summer
Yearbook Contest is open for entries
The Quill and Scroll Yearbook Excellence Contest is ready to start taking your entries.
You may get started right here.
Please know that this is a digital contest (the third year in a row we've done it digitally), so all entries go into a cloud storage where judges around the country can access them.
Entries for the Theme Development category are $10, and all other categories are $5. There are no limits to the number of entries in the $5 categories. Schools compete in two classifications: Class A for schools with 750 or more students, and Class B for schools with 749 or fewer students in grades 9-12.
Summer workshops—are they still happening?
The answer is yes and no. For the summer workshops we've partnered with, all have transitioned to an online format, except for Indiana University and the Institute for Environmental Journalism, who have canceled due to the impact of the novel coronavirus.
Here's a quick summary of the new online policies our partners have adopted in lieu of this global pandemic:
Media Now is still having their summer workshop, occurring from June 22 to June 25. Their workshop will be going live at MediaNow.Press.

All materials will be accessible until Sept. 1, 2020. Course material will be uploaded via video so that you can work through it all on your own, at your own pace. They have also set certain live times for feedback and conversation throughout the week. Media Now Online will have one live daily large group session and a varying degree of opportunities to connect live with your instructor and classmates throughout the week. You will NOT be sitting in front of a computer all day, all week in the middle of summer. They're also giving out a scholarship to cover the cost of one course. Learn more

here.
Columbia Scholastic Press Association has switched to a virtual summer journalism workshop format as well. Their workshop will occur virtually from June 22 to July 31. That's 8 different classes offered over the course of five weeks! The annual Summer Journalism Workshop offers sequences focused on either writing, editing, management or advanced design. Participants will choose one class for a particular week (Monday-Friday), virtually attending that same class each day (through Zoom). Students and advisers who choose to take an additional class during a different week are encouraged to do so and at a reduced rate. Learn more here.
Iowa Summer Journalism Workshop has also switched to a virtual configuration as a response to COVID-19. The online workshops will be held July 20-23, 2020. Sign on instructions will be provided to registered attendees in the week prior to the workshops. You'll need a computer with web camera and internet connection. Online classes will commence at 9:00 am each morning in a large session for all workshop participants. On the first day we will review ground rules for a successful workshop and then we have an exciting guest speaker. From there students will migrate to their topic specific workshop led by their instructor. Each day will conclude at 3:30. Faculty is available for coaching during office hours Tuesday and Wednesday evenings. Find out more specifics here.
Other Deadlines
Q&S Student Advisory Board deadline has been extended to Sept. 1
Here's your chance to take on an important leadership role and help make important contributions to a unified project released for nationwide engagement in the fall semester every year. To top it off, you'll work directly with our director to help promote the ideas and importance of scholastic journalism. Plus, it looks great on a resume! The deadline this year was extended to Sept. 1, so mark your calendars and apply here!
News Media Evaluation Service is June 15
Our annual News Media Evaluation Service is open for submissions! The News Media Evaluation resource has proven to be one of the most beneficial resources for scholastic journalists and their advisers, as winners receive constructive comments and suggestions for improvement from qualified evaluators. Judges will provide a thorough analysis and rating to schools, and the evaluation exercise and feedback are instructive and developmental.
Judge's comment: "The Crier is solidly issue-based, providing a great service for helping students make sense of the world. You show a great deal of compassion for your fellow students and a great deal of courage in addressing tough issues like consent."
This is the best critique (in terms of specific things to work on and suggestions to keep on going) that my students have ever gotten, ever. My staff is STILL benefiting from that critique. It's shaped much of our philosophy in coverage and some of design for this year! So, thank you so so much.
To enter, high schools and junior highs may enter their multimedia news operations, newspapers, news magazines and/or online news sites until June 15, 2020.
We want to help make this process as easy as possible for you and still provide valuable services to those who enter. Thus, PDFs of print publications may be submitted because of the extraordinary situation we're all experiencing right now. Find further instructions on how to enter and details here.
Membership
Simplified order forms and online inductions
For the most part, Quill and Scroll has moved off campus, but we go in every few days to fulfill and ship orders for induction materials and other Quill and Scroll schwag.
We published this update earlier this spring. It includes a simplified order form for schools and advisers willing to pay via credit card, and an offer to host an online induction ceremony for your students.
A reminder about cords
Students MUST HAVE BEEN OR WILL BE INDUCTED into the Society to earn the honor to wear an Honor Cord (GHC) or Honor Cord with Insignia (GCI). If you order cords for non-members, please choose the Non-Member Cord Option (NCD). Quill and Scroll exists because of the special unifying bond brought about by membership and the lasting legacy of the induction ceremony.
And, as always, feel free to email [email protected] if you have any questions.
Celebrity Real Talk
Your guide to the best virtual celebrity commencement speeches of 2020
From Billy Madison's "Yahoo, for school," in Billy Madison to Elle Woods' squealed, "We did it!" in Legally Blonde to Troy Bolton's "Once a Wildcat, always a Wildcat" sentiment in "High School Musical 3," commencement speeches, no matter the educational level, are meant to inspire the graduates and push them forward in life with just a short speech.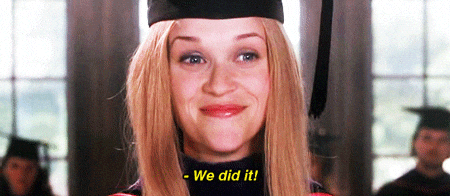 The absence of in-person graduation ceremonies for millions of students meant the elimination of the rousing speech given by a classmate or successful alumni of the school – leading many celebrities to create their own commencement speeches to be shared virtually. Publications like People and Vulture have created their own lists of the best virtual commencement speeches of 2020.
Here's a comprehensive list of the speeches you need to see as you end one academic journey to start another:
No matter what commencement speeches you choose to tune in for, the message is the same: America is proud of the class of 2020. In the face of adversity and never before seen circumstances, the class of 2020 graduated with millions of accomplishments, class and character. Like the sentiments shared by countless celebrities, the class of 2020 is on to great things.
Major League Baseball: to return?
Players Association and league go back and forth over pay and game percentages
Like most other sports, Major League Baseball (MLB) was put on hold at the beginning of the COVID-19 outbreak in the United States, cutting the 2020 season short for players and fans.
As COVID-19 numbers decrease and the US starts to return to "normal" life, Major League Baseball and the Major League Baseball Players Association (MLBPA) discuss what the 2020 season may look like. The first formal plan was presented to the MLBPA on May 20; since then, the league and players association continue to play their own game of catch in negotiating players' pay and contracts, the number of games and safety precautions.
The league's latest proposal, released June 8, suggests a 76 game season and 75% prorated salaries for the players. As of August 2019, the average MLB player salary stands at $4.36 million – the prorated salary brings that average to $3.27 million.
MLBPA was quick to fire back a response on June 9, asking for an 89 game season, expanded playoffs and their full prorated salaries.
Both hope to reach an agreement in time to still play a part of the 2020 season – with health precautions in place.
Lizzo responds to body shamers
Singer's viral TikTok video addresses body image, physical and mental health
Lizzo is no stranger to viral sensation, especially on TikTok. With over 7 million followers and 135 million likes, the Grammy winning singer keeps distributing popular content that circulates the #fyp constantly.
Her latest viral TikTok focuses on body size and activity level as well as body confidence.
"It may come as a surprise to some of y'all, that I'm not working out to have your ideal body type. I'm working out to have my ideal body type," Lizzo said in the TikTok. "…health is not just determined on what you look like on the outside. Health is also what happens on the inside…"
The video has gained over 4.5 million views and 1.6 million likes. Fans have taken to Twitter with supportive messages about the singer's statement.
I adore @lizzo with all my heart.

This is dead on.

— Marthe de Ferrer (@MarthedeFerrer) June 10, 2020
Exhaustion and Pride
Biracial, queer individuals share their stories
Thanks to Philip Runia for producing this and letting us share it with you. It's Pride Month, and we all know what's happening in our streets regarding racial inequality. So watch these young people discuss their lives.