News, tips and advice from the Quill and Scroll International Honor Society
Compiled and written by Quill and Scroll journalist Nichole Shaw
jjj
The Lede
Why is it so cold if the Earth is supposed to be warming?
The U.S. Midwest is enduring a dangerous polar vortex with temperatures delving into the -30ºFs, with a windchill of up to -65ºF. The extreme cold has left people, including President Trump, questioning why the weather is so warm when global warming has shown astute increases in the Earth's temperature.
In the beautiful Midwest, windchill temperatures are reaching minus 60 degrees, the coldest ever recorded. In coming days, expected to get even colder. People can't last outside even for minutes. What the hell is going on with Global Waming? Please come back fast, we need you!

— Donald J. Trump (@realDonaldTrump) January 29, 2019
The answer: local weather and global climate are not one and the same.
Climate can be understood as the long-term changes of the Earth's atmosphere. Weather, on the other hand, refers to the short-term changes in the atmosphere. So, even if it may be colder than usual in the area you live, the planet as a whole is frequently warmer than average, mostly due to the greenhouse gases released into the atmosphere caused by primarily by human activities.
"The polar vortex is appearing outside the Arctic more frequently, because of changes in the jet stream that are attributed to the warming atmosphere. These changes help frigid air escape from the Arctic and swoop southward," according to the New York Times. To understand more about the polar vortex phenomenon, click here for an interactive map.
John Hopkins to buy landmark journalism museum
Newseum building in D.C. is set to relocate after it was announced on Jan. 25 that John Hopkins University secured a $372.5 million deal for it. Within a year, the major museum that ran various programs committed to champion the five freedoms of the First Amendment and increase public awareness about the importance of a free and fair press, Jan Neuharth, chair and chief executive of the Freedom Forum, said in a statement.
The deal will help the struggling Freedom Forum, the private foundation that created Newseum and funded it, find a new location in the Washington D.C. area while staying true to its cultural devotion to the need for news and a free press.
John Hopkins will use the building for graduate programs and help to raise its profile in the U.S. capital. To read more on the story, click here.
Facebook's worst year was one of it's best in business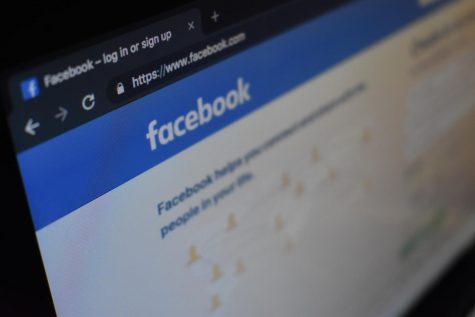 Despite the surmounting controversy Facebook endured over its inability to protect or ethically handle its users data, business was the best it's ever been for Facebook. Advertisers seemed to be the saving grace for Facebook, as they were not deterred by the scandals the social media giant were the focus of in 2018 and continued to spend money on the site, according to Facebook's fourth quarter and full 2018 year results.
This comes as a surprise to Facebook, because they predicted the spread of misinformation and 2016 election meddling on their site would contribute to a slow in its growth as it focused its resources on improving the privacy of its users and security of the platform.
The success in the business aspect of the past year speaks to one thing that rings true: advertising drives the success of most, if not all businesses. As consumers of news and peoples in the journalism industry, this message is more clear now than ever, with whole departments being let go at BuzzFeed News causing a Democratic emergency because of the inability to pay workers.
k
It's an Honor
2019 Writing, Photo and Multimedia Contest deadline approaching
Quill and Scroll's Writing, Photo and Multimedia Contest is now open, and that means it's time to send in your entries before our final deadline of Feb. 6, 2019. This year, Quill and Scroll added three video and two podcast categories in the multimedia section of the contest, bringing the total number of categories to 30, spread among writing, photo, design and digital media.
Each entry costs $5, and winning students will be eligible for Quill and Scroll scholarships at the end of the school year. Click here to visit our WPM Contest page for more information on how to enter and the contest itself. A complete list of winners can be found here along with a brief showcase of and links to the award-winning work.
Yearbook Excellence Contest winners announced
The entries for the 2018 Yearbook Excellence Contest have been judged and Quill and Scroll congratulates McKinney High School (Texas) and Calvary Day School (Georgia) for earning Staff Excellence Blue and Gold Awards for their overall performance. The Blue and Gold Awards note the best high school journalism offers. Winners of this prestigious award have distinguished themselves in visuals and/or writing categories in the regular Yearbook Excellence Contest.
A full list of the 179 national winners of the 2018 Yearbook Excellence Contest can be found
here
. The professionals serving as judges commended the winners on their heightened creativity, fine reporting, in-depth captions and strong visual packages. In addition, the theme development winners were commended for their unique designs and diligent work in producing creative yearbooks.
Keep an eye out for our May announcement on how to enter into the 2019 Yearbook Excellence Contest.
Q&S THE SOURCE podcasts
Quill and Scroll journalist Nichole Shaw interviewed famed retired police officer Ron Stallworth, along with several other journalists. One of those journalists happened to be Harry Westergaard, a member of Quill and Scroll from Iowa City West High School. The interview will be our Fifth Light of the THE SOURCE podcast on Wednesday, focusing on INITIATIVE.
Stallworth infiltrated the ranks of the Ku Klux Klan in Colorado Springs and was the subject of the movie success BlacKkKlansman. The podcast and news story will be released Feb. 1. So, keep an eye out on our website and social media to listen to Ron speak about the realities of going undercover to attain information.
Tell us what you're doing for Scholastic Journalism Week
Quill and Scroll encourages you to send in shorts about what activities your chapter will be engaging in during Scholastic Journalism Week before Feb. 18. Send all information to [email protected]. 
2019 Spring Q&S Magazine to be released in March
Quill and Scroll's 2019 Magazine is set to be released March 15. The theme of this spring's edition will be "50 Years of Tinker" in recognition of a remembrance of the Tinker v. Des Moines Independent Community School District that opened the door to a new era of student free expression in public high schools, and that included free expression in student newspapers and yearbooks. The magazine will feature stories from news media professionals and scholastic journalists alike.
To receive the 2019 Magazine when it's released, sign up for a Quill and Scroll membership or magazine subscription by either going online here or calling us at 319-335-33457. Below you can find a sneak peak of our Fall 2018 Magazine.
jjj
News Media Evaluation Gallup Award winners showcased
The 2018 News Media Evaluation Gallup Award winners have been put together in a slideshow to showcase the exceptional excellence of their publications along with judge commentary. The list of winners can be found here. Access to the slideshow will be granted through purchase. Information on how to do so is coming soon.
13 school publications from ten states and British Columbia were recognized as George H. Gallup Award recipients for their extraordinary improvement, exceptional service to the school and community, editorial campaigns, and in-depth reporting on special issues.
The News Media Evaluation Contest will open up for entry submission between April 1 through June 15, 2019, so keep an eye out for that.
Establish a Q&S charter and membership
Q&S charters are granted for the lifetime of the school, and there are no annual dues. School membership automatically grants student membership for one student journalist for free. A charter also allows all of the school's media advisers to automatically become members of Quill and Scroll and
 recommend students
 for induction into the honor society. Forming a charter at your school will allow students and advisers alike to conduct service 
activities
 and engage in scholastic journalism development programming.
If you're unsure of your school's charter status, check the Q&S 
charter page
 to search for your school! Have a charter? Simply re-activate your charter by emailing 
[email protected]
. Not on the list? Click
here
to open your charter, get your official Q&S banner, and begin inducting students.
Individual student membership is also granted for a lifetime after a one-time initiation fee. The Society then provides the initiate with an official membership pin, membership certificate, and a one-year subscription to Quill & Scroll magazine. Membership is a great way for students to be provided with resources and support that allows their work as journalists to flourish. Click
here
to learn more about establishing a membership with Q&S.
Q&S Scholarships
Q&S encourages students and advisers alike to apply for our scholarships.
For students, that means filling out this application if you are an eligible senior who was a national winner in the International Writing, Photography and Multimedia Contest, Blogging Competition or the Yearbook Excellence Contest. Scholarships can be used for tuition, room and board at any college or university that offers a major in journalism or related areas of communications such as multimedia, broadcast, graphic design, strategic communications, and photography.
For advisers, that means applying for the Lester G. Benz Memorial Scholarship for College Journalism Study if you have had at least six semester hours of journalism courses and a minimum of four years of teaching experience and advising school publications, are currently teaching a journalistic writing class, and plan to return to the high school classroom and media advising next year to apply the information gained in the course work taken as a result of this scholarship. Download that application here.
Quill and Scroll is asking for donations to the Scholarship Fund. We award up to five scholarships every year to Quill and Scroll members who have distinguished themselves as high school journalists and plan to study journalism in college. Your contribution will make an impact, whether you donate $5 or $500. Every little bit helps. To donate click the button below. Thank you for your support.
d
What's viral?
'Empire' actor Jussie Smollett attacked in possible hate crime
Chicago police say African American and gay actor Jussie Smollett was attacked Tuesday morning in what appears to be a possible hate crime. The two attackers yelled homophobic and racist slurs at Smollett, followed by pouring an unknown chemical substance on him and putting a rope around his neck afterwards. After the assault, the assailants fled on foot, and Smollett took himself to Northwestern Hospital where he was treated and is now confirmed to be in "good condition," authorities said.
News of this attack went viral on social media, with an outcry for the punishment of the perpetrators who broke Smollett's rib and battered him at 2 a.m. in the Chicago neighborhood of Streeterville. The investigation is underway, and the Chicago Police Department are working to obtain those at fault. Below, you can see the alert they sent out to the public.
NEW: Here is the Chicago Police community alert in the Jussie Smollett investigation. pic.twitter.com/yogud1TYEc

— Rob Elgas (@RobElgasABC7) January 31, 2019
Smollett is a prominent actor on the hit TV show "Empire," whose character is also that of a gay black man.
Former BuzzFeed employee creates quiz in aftermath of the huge layoffs
Jason Sweeten, former BuzzFeed employee who worked there since 2012, created a fun, biting quiz in true BuzzFeed fashion, in the aftermath of BuzzFeed and Huffington Post layoffs. Jonah Perretti laid off 15 percent of his workforce at BuzzFeed in the name of a more sustainable workforce, despite the fact that it left those unemployed journalists financially unstable. Combined, BuzzFeed and Huffpost laid off over 1,000 people, and Buzzfeed refused to pay PTO, outside of California where the law requires them to. PTO is "paid time off," that provides pay for accumulated time an employee worked for the company on days they should have been resting on.
The whole Opinions Department at BuzzFeed News was cut, even though the news they produced was of considerable quality and had good viewership, according to Nieman Lab. Sweeten happened to be one of those layoffs in BuzzFeed Creative, and created a biting take on BuzzFeed's decisions.
Take the quiz here!
I made a quiz for all my friends in BuzzFeed Creative who don't know if they have a job still.https://t.co/1ri53WezYp

— Jason Sweeten (@jason_sweeten) January 28, 2019
jj
Just a Thought
'Bible literacy' bills are being pushed by Christian lawmakers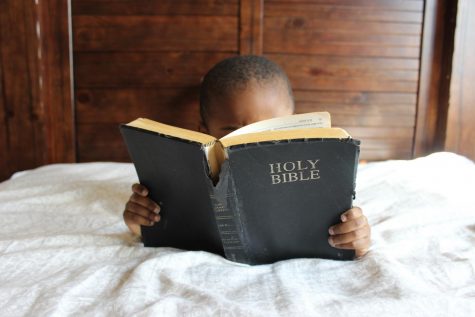 Bible literacy proposals from lawmakers in six states—Florida, Indiana, Missouri, North Dakota, Virginia and West Virginia—have been presented this year. In 2018, Alabama, Iowa and West Virginia proposed three Bible literacy bills. However, none were passed. This new "Bible literacy" wave would push for students in public schools to learn more about the Old and New Testament in either mandatory or optional elective courses.
The wave comes as an attempt for more traditional values to be instilled in schools and study the religious text deeply, Republican Rep. Aaron McWilliams of North Dakota, a co-sponsor of Bill No. 2136, said.
Opponents say the proposed bills are dangerously close to violating the constitutional line between church and state and can easily go too far. Their concern is valid, but should the bills be done right, they would be legal. As long as they ensure the courses offer a teaching about a religion, rather than recruiting students, lawmakers should be fine.
Read the full story here. Think about the importance that religion plays in your school, and whether or not a bill like this could be passed in your state. How would it affect the students in your school?
Ruling: Students' free press lawsuit to advance
A federal judge allowed a lawsuit to proceed against a Kansas City-area school district accused of violating the free speech and free press rights of students protesting and covering gun violence. U.S. District Judge Julie Robinson ruled the students of Shawnee Mission North High School presented a plausible claim that their rights were violated and infringed upon.
The Shawnee Mission School District stopped speakers from talking about gun control or gun violence in April 2018. The students also have plausible claim under the Kansas Student Publications Act due to a school official confiscating a camera from a student journalist covering the event for the student newspaper. That law protects student journalists from censorship of political or controversial material, according to ACLU.
The lawsuit is a representation of the struggles that scholastic journalists still endure in fighting censorship from their respective administrations and school officials on reporting on and publishing news that is valuable to the public. To read the full story on their lawsuit that arose in May 2018, click here.
https://quillandscroll.org/wp-content/uploads/2018/03/WeeklyScrollLogo-180x180.jpg
180
180
Nichole Shaw
https://quillandscroll.org/wp-content/uploads/2017/10/QS-Logo.png
Nichole Shaw
2019-01-31 10:40:05
2019-11-08 13:47:18
Weekly Scroll for February 1, 2019