News, tips and advice from the Quill and Scroll International Honor Society
Compiled and written by Quill and Scroll journalist Nichole Shaw
jjj
The Lede
How the stalemate of the government shutdown has affected people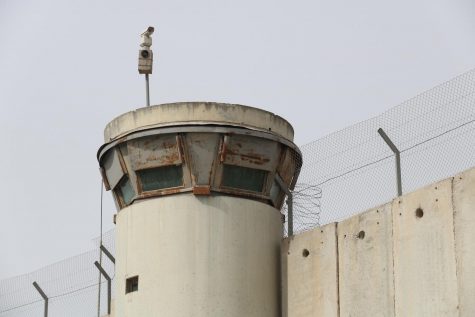 The U.S. government has been at a stalemate between Democrats and Republicans for 20 days and counting. The shutdown stems mostly from President Trump's desire for a border wall to be built between Mexico and the U.S. The bare physical cost of building the wall is $25 billion, according to estimates from a Fox News statician. That cost and the very validity of the wall in declining drug trafficking into the U.S. is what has government officials at a stalemate right now. In fact 95% of drug trafficking into the U.S. occur via ships or vessels, according to a 2015 report by the US Drug Enforcement Administration. The shutdown has caused about 800,000 government workers to labor without pay and a lack of routine safety inspections from the FDA. A New York Times news analysis suggests that Trump's power to declare a national emergency could be the only way for the government shutdown to end. However, it would set a precedent for presidents to violate constitutional norms in an effort to get their policies funded without congressional support. Read the full story here.
The impact of Europe's hard-line migration policy shift
49 migrants were stranded on a pair of rescue ships since December due to a policy shift on migration from Europe lawmakers. The migrants were only granted to come ashore Malta this past Wednesday. Politics caused these ships to be tossed around on sea because of government denial into any of the bordering Mediterranean Sea nations for those seeking asylum from war-torn Libya. The New York Times reports, "Europe's tough new stance has turned what should have been a moment of relief — when Sea-Watch 3 rescued Mr. Soumana and 31 other migrants who had launched from a beach in Libya in a flimsy rubber dinghy — into one of renewed trauma." To read the full story, click here.
i
It's an Honor
HS WIRE: Q&S and JEA partner with professional media to publish HS journalism content
Quill and Scroll and the Journalism Education Association are excited to announce a partnership that will help amplify student voices by distributing student work through professional media. JEA's "The Best of High School Journalism" magazine on Flipboard.com will be changed to "HS WIRE" this December. Not only will HS WIRE showcase the "best stories" in highs school journalism, it will post even more timely news content on the site. Once it's there, we'll work with professional partners like The Associated Press, The New York Times, Huffington Post, Public News Service, Patch.com and others to see if they'd like to re-publish the content, all the while giving credit to the students, the teacher, the high school and anyone else associated with the production.
Send your best timely work to
[email protected]
 starting now!
 JEA Professional Outreach Committee Chair Jonathan Rogers and Quill and Scroll Executive Director Jeff Browne will review the submissions and post the best to HS WIRE Magazine on Flipboard. Then we will notify professional media that those stories are available provided our partners agree to our crediting parameters. Student journalists often fill in the blank where professional newsrooms can't. This is your chance to have your voice amplified.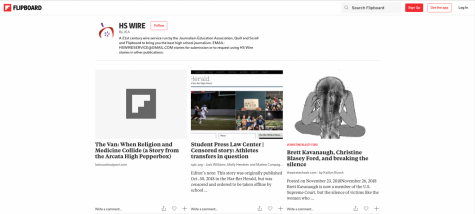 Yearbook Excellence Contest
The entries for the 2018 Yearbook Excellence Contest have been judged and Quill and Scroll is in the process of putting together the awards. We hope to announce all winners by early January.
2019 Writing, Photo and Multimedia Contest adds video and podcast
Quill and Scroll's Writing, Photo and Multimedia Contest is adding three video and two podcast categories in the multimedia section of the contest, bringing the total number of categories to 30, spread among writing, photo, design and digital media.
The contest is now open, and the final entry deadline is Feb. 6, 2019. Each entry costs $5, and winning students will be eligible for Quill and Scroll scholarships at the end of the school year. Please go to our WPM Contest page to learn more and to enter. A complete list of winners can be found here along with a brief showcase of and links to the award-winning work.
Does your school have a Q&S Charter?
If you're unsure of your school's charter status, check the Q&S 
charter page
 to search for your school! Have a charter? Simply re-activate your charter by emailing 
[email protected]
. Not on the list? Click
here
to open your charter, get your official Q&S banner, and begin inducting students.
k
d
What's viral?
Older women are attaining visible power and stature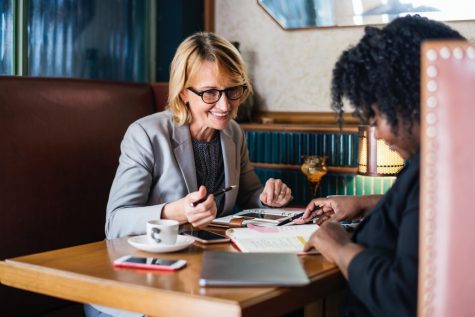 The New York Times reports, "older women, long invisible or shunted aside, are experiencing an unfamiliar sensation: power." Susan Zirinsky will be the first woman to take over CBS News in March and at the age of 66, she will be the oldest to take on that position too. Nancy Pelosi was re-elected Speaker of the House Representatives at age 78, marking Pelosi as the most powerful elected woman in United States history. Maxine Waters, 80, became the first woman and African American to lead the Financial Services Committee. 71-year-old Glenn Close beat four younger women for the title of Golden Globe best actress. To read more about this trend, read the New York Times article on it here.
Baby Shark debuts on the Billboard Hot 100
"Baby Shark" debuts at No. 32 on Billboard's Hot 100 list that's dated January 12. The children's song originates decades back but became a viral sensation after "Pinkfong, a South Korea-based educational brand, created its version of the song and a subsequent video that has been the basis for the track's meme status" in 2016, according to Billboard. The latest streaming track week reports "Baby Shark" earned 20.8 million streams, 73 percent of which was video streaming, according to Nielsen Music. The children's song has taken the world by storm, and people across the globe are embarking in this dance challenge through apps like TikTok. Watch the video for "BabyShark" below.
jjj
Just a Thought
Coke shapes nutrition policies in China
New research shows American junk food companies have come together in a non-profit group called the International Life Sciences Institute to discretely shape Chinese nutrition policies. The effort is spearheaded by Coca-Cola, according to Harvard Professor Susan Greenhalgh, who has infiltrated a complex web of institutional, financial, and personal links to influence health policies in China. Coca-Cola and others are targeting rapidly developing countries like China, because they want to forgo food regulations and soda taxes. Their agenda mimics a similar agenda they had in America several years ago to convince people of the argument that exercise, not dieting, is the solution to the obesity crisis. However, health professionals argue that diet plays a huge role in eliminating obesity and living a healthier life. Learn more about Coca-Cola's influence in China health policies here or here. Think about how fast food companies like Coca-Cola influence some of your high schools and the partnerships they have with educational institutions not only in your school, but across the nation.
https://quillandscroll.org/wp-content/uploads/2017/08/WeeklyScrollLogo.jpg
1108
2554
Nichole Shaw
https://quillandscroll.org/wp-content/uploads/2017/10/QS-Logo.png
Nichole Shaw
2019-01-10 14:29:01
2019-11-08 13:47:30
Weekly Scroll for January 11, 2018