News, tips and advice from the Quill and Scroll International Honor Society
Compiled and written by Quill and Scroll journalist Caitlyn Martin
The Lede
All white press staff at White House may be indication of a larger problem
The New York Times hired its seventh White House correspondent last month. That new hire did nothing to contribute diversity to the newsroom in terms of race and ethnicity, maintaining the all white press staff. Politico's White House coverage staff mirrors the NYT's staff in size and lack of diversity. Reuters and USA Today have no minority reporters on their teams covering the President. The Wall Street Journal has a single non-white reporter on its team of correspondents.  "News organizations should have staff that reflect the communities they serve. . . . A White House press team without ethnic diversity is a complete missed opportunity," said Sarah Glover, president of the National Association of Black Journalists. While the Kerner Commission findings of the 1960s have led to improvements in gender diversity in newsrooms, racial diversity is significantly lacking across beats and organizations. Why is this a problem? People from different backgrounds and experiences can offer different perspectives to audiences. Underrepresentation in journalists affects what stories are covered, how they are covered, and the stories' impact on intended audiences.
For the FBI Kavanaugh Investigation, the Devil's in the details
The FBI probe this week aims to "get to the bottom of the highly credible allegations made by Ford and Kavanaugh's other accusers,"according t Politico. The FBI's week-long investigation is looking to present senators with evidence that denies or corroborates Kavanaugh's Senate testimony. In their search for the truth, the FBI must investigate details of Kavanaugh's defense– including terms found written in his yearbook that he conveniently explained away during his testimony. "Boofing, Ralph Club, Devil's Triangle" and "Renate Aluminus" are phrases written in Kavanaugh's high school yearbook, presented as evidence of the misogynistic and intoxicated behavior Ford and other accusers recall of Kavanaugh. Kavanaugh, however, said under oath that the innocent terms were being taken out of context. His highly questionable explanations are subject to investigation during the FBI probe and examined as evidence of the Supreme Court nominee's credibility and character.
Demanding the protection of journalists rights from the United Nations
The Committee to Protect Journalists is calling for action from the United Nations as the number of journalists imprisoned in member states hit a record high in 2017.  CPJ Executive Director Joel Simon told delegates at the UN General Assembly Friday, "Governments are directly responsible for these grave abuses [of reporter's rights], and the U.N. has a culture of rarely calling out its members." Turkey, China, and Egypt account for more than half of the 262 cases of journalist arrest and detention in 2017. Most recently, Reuters correspondents Wa Lone and Kyaw Soe Oo are battling charges of breaching Myanmar's Official Secrets Act during their investigation into the massacre of 10 Rohingya Muslim men in 2017. The journalists have been sentenced to seven years in Myanmar prisons, though several countries pushed for the journalists' release at the Security Council meeting on Tuesday. More information can be found here. 
It's An Honor
Listen up! THE SOURCE: Ep. 3 – Leadership
In the third installment of THE SOURCE, host Nichole Shaw interviews Daily Iowan Managing Editor Katelyn Weisbrod on leadership in the newsroom. Take a listen to discover the heartfelt anecdotes Weisbrod provided to speak to the difficult but necessary ethical practice of journalistic principles.

Quill and Scroll teams with TheChisel.com
DO YOU:
Need a meaningful Q&S chapter activity this semester?
Hope to solve a problem in your community or school?
Want to interact with policy-makers and journalists?

Quill and Scroll has partnered with TheChisel.com to help you develop skills in reporting on, writing about, and devising solutions for issues in your school or hometown. You can read about the partnership on our webpage here, or you can download the pretty flier we created just for this partnership. If you have any questions, you may contact Q&S's Jeff Browne at [email protected] or TheChisel's Deborah Devedjian at [email protected].
News Media Evaluation Winners
Writing, Photo, and Multimedia Winning Entries Available
Quill & Scroll's annual Writing, Photo, and Multimedia Contest for 2018 is complete, and winners are now available for your perusal. A complete list of winners can be found here along with a brief showcase of and links to the award-winning work.
Enter the 2018 Yearbook Excellence Contest!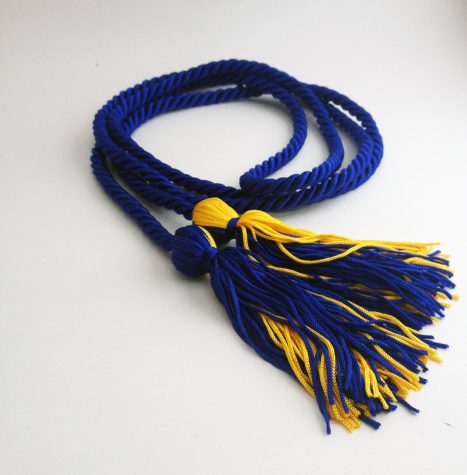 Proud of your yearbook work? Looking to showcase staff skill? Interested in gaining access to exclusive scholarships and awards of excellence? Enter the 2018 Quill and Scroll Yearbook Excellence Contest today!
High school students who are contributors to or staff members of a student yearbook at any public or private high school are invited to enter the competition. Awards will be made in each of the 18 categories. Categories include Theme Development, Student Life, Academics, Clubs or Organizations, Sports, People, Advertising, Sports Action Photo, Academic Photo, Student Life Photo, Clubs or Organizations Photo, Feature Photo, Graphic Design, Photo Illustration, Index, Headline Writing and Design, Caption Writing, and Personality Profiles.
There are two enrollment classes: Class A: more than 750 students; Class B: 749 or fewer.
Winners of the Quill and Scroll 2018 Yearbook Excellence Contest will receive a National Award Gold Key and are eligible, as seniors, to apply for one of the Edward J. Nell Memorial or George and Ophelia Gallup scholarships. The deadline to submit material is Oct. 10. More information about entry (and the form to apply) can be found here.
Does your school have a Q&S Charter?
If you're unsure of your school's charter status, check the Q&S 
charter page
 to search for your school! Have a charter? Simply re-activate your charter by emailing 
[email protected]
. Not on the list? Click
here
to open your charter, get your official Q&S banner, and begin inducting students.
k
What's Viral?
Ten data privacy tips for journalists
The United States ranks 45th on the Reporters Without Borders 2018 index of countries that offer a safe and open reporting environment to journalists. Of 180 countries, only 47 are considered safe for journalists. How can journalists abroad and at home protect themselves from government oversight, militant groups, and personal threats? Forbes Tech Council offers ten data privacy tips for journalists here.
Advertising algorithms struggle with fake news sites
Facebook, Google, and other media giants rely on advertising for revenue and complex algorithms to maximize profit. However, when mainstream ads are easily found on fake news sites, is that a problem? Sensationalized headlines bring clicks, clicks bring ads, and ads bring revenue to both the advertiser and page-owner. And, realistically, advertisers have limited options for avoiding potentially objectionable websites. The issue with pairing mainstream advertising with radical hate sites or fake news sites is that many advertisers don't want to be associated with the sentiment on the page. Former Facebook Security Chief Officer Alex Stamos said, "They [sensationalized websites] have a right to free speech, but Fortune 500 companies don't have to subsidize that."
Just A Thought
Students preserve local journalism where business can't be sustained
When the Pelham Examiner went under in Pelham, New York, volunteer student staff stepped in… and then took over. Under the guidance of experienced journalist Rich Zahradnik, a group of over 25 middle and high school journalists now own and operate the Pelham Examiner corporation and local news site. In places where local news organizations can sustain themselves, the student press corporation may be a way to protect journalism and the community alike. "I know in this town, kids can do it," Zahradnik said. "I know in other places, kids can do it, too."
The power of photo editors
Kavanaugh's hearing is the perfect example of the influential power photo editors have in journalism. The New York Time's front page featured a photo of Dr. Christine Blasey Ford looking bravely collected in front of the Senate beside a photo of Brett Kavanaugh looking emotionally unstable. These photos are not markedly different than the photos circulating the internet, social media and the majority of media outlets. Why is that? Most outlets lack staffs large enough to send a photographer to cover the Kavanaugh hearing, so they pull photos from agencies like Getty, the AP, and Reuters. Does inundating the media with negative depictions of Kavanaugh affect public interpretation of the nominee? The power of photo editors is explored here. How do the photos you choose affect your story and audience?
https://quillandscroll.org/wp-content/uploads/2018/03/WeeklyScrollLogo-180x180.jpg
180
180
Caitlyn Martin
https://quillandscroll.org/wp-content/uploads/2017/10/QS-Logo.png
Caitlyn Martin
2018-10-04 09:48:08
2018-10-08 15:56:49
The Weekly Scroll for October 5, 2018