News, tips and advice from the Quill and Scroll International Honor Society
Compiled and written by Quill and Scroll journalist Caitlyn Martin
The Lede
The marketing of politics: Kaepernick, Nike, and the NFL
Football athlete Colin Kaepernick became a household name when he took a knee during the traditional, pre-game national anthem. He was in protest of American over-policing African Americans in 2016, bringing attention to those that are oppressed. He has since ended his contract with the NFL and filed a lawsuit against the league for violations of the first amendment. Most recently, he has become the face of Nike's 30th anniversary of the "Just Do It" ad campaign. With Kaepernick, Nike has become a controversial brand with the slogan, "Believe in something. Even if it means sacrificing everything." Despite the NFL severing ties with Kaepernick, viewership and stock prices took a hit last year. In this commentary, Mike Pesca examines the intersections of politics and marketing in Kaepernick's case.
Keeping tabs on Trump
The New Yorker reporter Adam Davidson is asking the question we're all asking ourselves: Where will the Trump investigations go next? Political scandals, Russian ties, tax ethics, porn stars, distasteful tweets, North Korean collaborations, and cries of fake news have dominated the media in the past months. Silence from the White House has become a red flag to citizens following current events, and journalists are digging deeper into Trump's web in an effort to ensure government accountability. Who knows what they'll discover, and from whom?
How teachers survive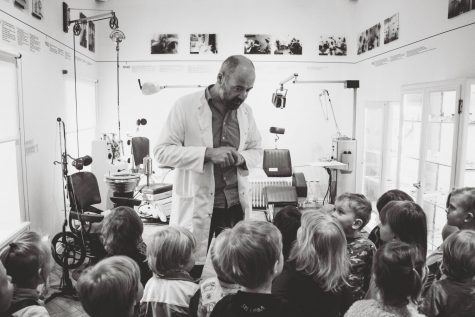 As a young student, encountering a teacher outside of the classroom can be an exciting encounter. Teachers have lives too! The Guardian shows us the unfortunate overworked reality for many teachers resulting from unlivable wages. One in five American teachers now work a second job in addition to teaching full-time.
Body-cam video captures Denver police detaining journalist
The Colorado Independent Editor Susan Greene pulled out her camera to record a police interaction with a nearly-naked black man on the street. She was told, by law enforcement, she must stop recording in compliance with HIPAA (Health Insurance Portability and Accountability Act) laws regarding medical privacy. When she continued recording, she was detained for interference. The case is problematic because HIPAA laws don't apply to everyday citizens on the street, so the police were inhibiting Greene's first amendment rights. Though Greene was released twelve minutes after her detainment, she feels that the officers should be held accountable for their violation of her rights and troubling treatment during the arrest.
It's An Honor
The Quill &  Scroll's First Light
Listen HERE to the first installment of The Source, a semester-long podcast series, featuring the Quill and Scroll's eight guiding principles! In the First Light, Q&S Executive Director Jeffrey Browne talks truth in an era of alternative facts with college journalist Nichole Shaw. We invite you to take the conversation about truth in journalism to your classroom, sharing it with classmates, friends, and family along the way.
Start with style
Welcome back scholastic journalists! The revised 2018 Quill and Scroll Stylebook is now available for purchase. Priced for student and staff convenience at $3 each, we encourage advisors to buy a whole class set here. Updates to stylebook guidelines include provisions on gender and pronoun use.
Enter the 2018 Yearbook Excellence Contest!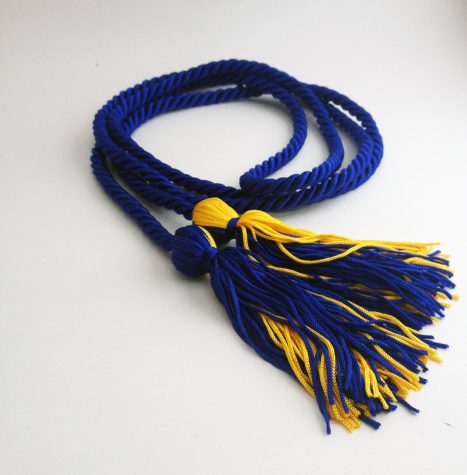 Proud of your yearbook work? Looking to showcase staff skill? Interested in gaining access to exclusive scholarships and awards of excellence? Enter the 2018 Quill and Scroll Yearbook Excellence Contest today!
High school students who are contributors to or staff members of a student yearbook at any public or private high school are invited to enter the competition. Awards will be made in each of the 18 categories. Categories include Theme Development, Student Life, Academics, Clubs or Organizations, Sports, People, Advertising, Sports Action Photo, Academic Photo, Student Life Photo, Clubs or Organizations Photo, Feature Photo, Graphic Design, Photo Illustration, Index, Headline Writing and Design, Caption Writing, and Personality Profiles.
There are two enrollment classes: Class A: more than 750 students; Class B: 749 or fewer.
Winners of the Quill and Scroll 2018 Yearbook Excellence Contest will receive a National Award Gold Key and are eligible, as seniors, to apply for one of the Edward J. Nell Memorial or George and Ophelia Gallup scholarships. The deadline to submit material is Oct. 10. More information about entry (and the form to apply) can be found here.
Does your school have a Q&S Charter?
If you're unsure of your school's charter status, check the Q&S 
charter page
 to search for your school! Have a charter? Simply re-activate your charter by emailing 
[email protected]
. Not on the list? Click
here
to open your charter, get your official Q&S banner, and begin inducting students.
What's Viral?
Lyrebird, lyrebird, pants on fire bird
Lyrebird is an artificial intelligence app that asks users to read words and sentences aloud, analyzing the cadence and pronunciation of each word to synthesize and replicate the speaker's voice. While the products of the application are still noticeably non-human, the implications of the app are being explored by pranksters and politicians alike. A Buzzfeed news journalist used Lyrebird to prank his mom, and Lyrebird released this fairly convincing statement read by a synthetic Donald Trump voice.
@realDonaldTrump https://t.co/a9qKmhwk5D pic.twitter.com/XJhbfFg8Eg

— Lyrebird AI (@LyrebirdAi) September 4, 2017
Livestreaming journalism on Twitch
Reuters and The Washington Post have infiltrated a non-traditional form of social media for journalists, starting their own channels on Twitch. Twitch is a video-game focused, streaming platform owned by Amazon and primarily used by males between the ages of 18 and 34. Is adapting content to fit new platforms a good idea? For Reuters, the bold strategy has paid off with a 100% increase year on year for live views.
SPLC offers back-to-school legal advice series
September 4-7th, the Student Press Law Center is releasing helpful tips for student journalism staff and advisers, ranging from digital media conduct to the legality of censorship and more. Follow along and utilize SPLC resources and guidance here.
Just A Thought
"Under His Eye" silent protestors make statement at Kavanaugh hearing
A group of women donned floor-length red cloaks and white bonnets, standing silently and symbolically in protest of Supreme Court nominee Judge Brett Kavanaugh at his confirmation hearing Tuesday. The costumes were references to the dystopian reality of Margaret Atwood's famous "The Handmaid's Tale," in which women are deprived of rights and relegated from human beings to reproduction vessels. Kavanaugh "represents the greatest threat to the right to legal abortion since Roe was decided," Demand Justice advocate Lori Lodes commented. "Brett Kavanaugh would take our current reality and make it worse—much worse." Adapting popular culture references continues to send a penetrating message in protests. What shows, books, songs, and movies do your students relate to? How can they become symbols for causes students care about?
Summer and fall education updates
Struggling for story ideas so early in the school year? NPR's weekly education round up offers a list of current events in education, including news and topics from over the summer. School shootings, chronic absences, poverty, language development, student debt, and a Parkland parent school board win are among the many important topics covered here.
https://quillandscroll.org/wp-content/uploads/2018/03/WeeklyScrollLogo-180x180.jpg
180
180
Caitlyn Martin
https://quillandscroll.org/wp-content/uploads/2017/10/QS-Logo.png
Caitlyn Martin
2018-09-06 11:57:11
2018-09-06 13:09:40
The Weekly Scroll for September 7, 2018