News, tips and advice from the Quill and Scroll International Honor Society
Compiled and written by Quill and Scroll journalist Caitlyn Martin
The Lede
Living dead scandal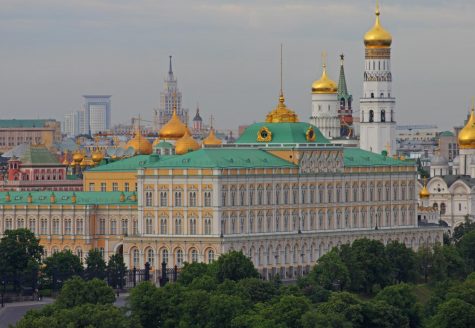 Russian journalist Arkady Babchenko shocked the journalism community Wednesday when he surfaced alive and unharmed after Kiev police reported him killed Tuesday. The staged death was allegedly part of a Ukranian Security Service plan to capture a citizen hired by the Russian Security Service to assassinate Babchenko for his criticism of the Kremlin. Russian officials released a statement citing relief that Babchenko was alive, but dissatisfaction at the propagandistic implications of the scandal. In an area where unsolved murders of journalists remain common, Babchenko's case has strengthened existing skepticism of government involvement.
We need local watchdogs
A recent study on the impact of local newspaper closures across the U.S. revealed immense costs to the cities served, both culturally and economically. Without the protection of civic watchdogs, bond prices in cities without local newspapers raised an average of 11 points in the following years. Heightened susceptibility to post-truth politics, decreased surveillance of public health, and reduced community involvement are among cultural costs to closures. And the worst news? Local newspaper closures are on the rise.
Call to address mental health
At the root of gun violence, healthcare costs, and diminished quality of life is America's unaddressed mental health. Americans with serious mental illness die 15 to 30 years earlier on average than those without. This disparity is higher than health disparities from race, religion, or income, and the negative effects compound. Dr. Dhruv Khullar discusses mental illness and the problems that must be addressed in America for progress to be made here.
Hot takes from the desk of political cartoonist Matt Wuerker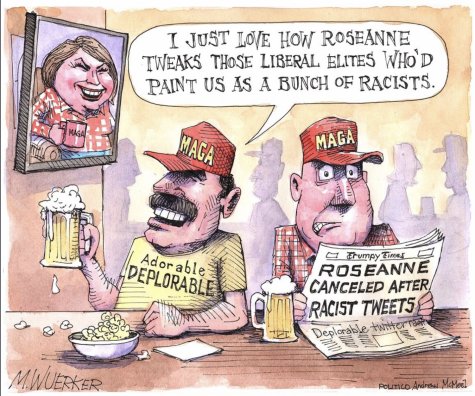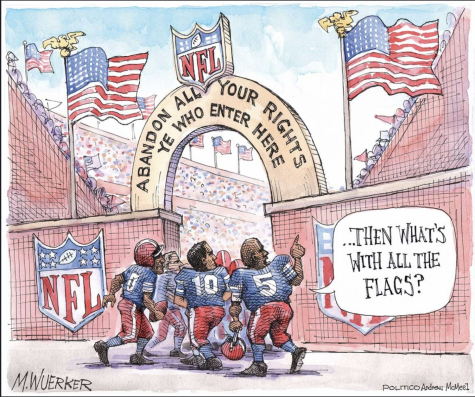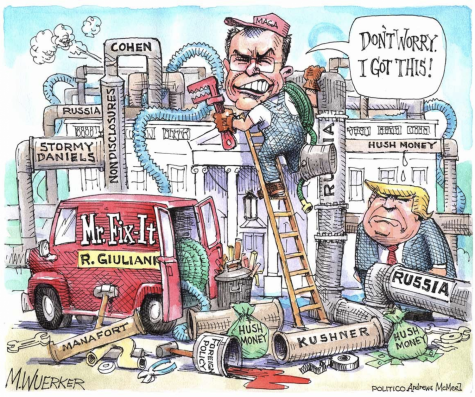 It's An Honor
Need some constructive feedback?
The News Media Evaluation provides media staffs a one-of-a-kind self-assessment, thorough analysis and rating of your publication(s), with constructive comments and suggestions for improvement from qualified evaluators. The evaluation exercise and feedback are instructive and developmental. The ratings are motivational. High schools and junior high schools may enter their newspapers or news magazines during the submission period — April 1 through June 15, 2018. Entries and ratings are returned in September 2018. This service is open to non-member schools as well as member schools. Here's the link to get started!
Yearbook contest is open
Quill and Scroll's Yearbook Excellence Contest is online and open for business, about five months earlier than normal. Quill and Scroll successfully migrated its 2018 Writing, Photo and Multimedia Contest online, and now the yearbook contest is following suit. We have the same 18 categories, the same two class divisions and the same rules and pricing as last year. But now you enter online. Go to our Yearbook Excellence Contest webpage to check out the new format so you can begin preparing entries before the school year is done. Fall-delivery book? No worries. You still have until Oct. 10 to get your entries in.
Amazon Smiles for Q&S
Quill and Scroll has an account with Amazon Smile, which means that if you go to this link, you can choose Quill and Scroll as the charity you'd like to benefit from your purchases. Smile has all the same stuff for sale on the regular Amazon site, but when you choose a charity (us!), then the charity gets 0.5 percent of the cost of the product. It costs you nothing, and it will help Quill and Scroll continue to provide services to our members. Thanks!
What's Viral?
NFL policy may undermine democracy
Succumbing to pressure from President Trump and supporters, the NFL has instated a new rule requiring all players to stand for the national anthem or face severe penalties for disobedience. Of course, as a private enterprise, the NFL can make rules about how its employees conduct themselves on the job, but did the President — a public figure who last week was told he couldn't block people on Twitter because it violated their First Amendment right against censorship by public officials — coerce the owners to adopt the policy? Explore this critical topic through the historical lens of World War I patriotism and civil rights protest here.
Emoji(s?) – AP style updates
Amid more than 200 new entries to the 2018 Associated Press Stylebook are updates to topics ranging from emoji coverage to marijuana distinctions, to the usage of "multiracial" and "biracial." What's the plural of emoji? One might guess "emojis," but the AP has ruled that the plural of emoji is simply "emoji." Check out more of the updates here or purchase a copy of the stylebook here.
Just A Thought
The kids are all right
Adjunct professor Michael Judge reflects on his experiences as a Gen X'er teaching a class of Generation Z journalism students. His outlook is refreshingly hopeful at a time when the field of journalism is under constant fire. Individuality, expression, and dedication to accountability and truth are among the principles Judge saw exemplified in young journalists' work.
Outrage culture
"Outrage" dots every headline, from politics to sports, entertainment to food. What does outrage mean? How did we come to be so sensationalist? ZZ Packer explores our usage of the word and the implications here. Outrage achieves nothing. Are we using the wrong word?
In memory of Kathy Craghead
We honor and thank Kathy Craghead for her limitless contributions to the journalism world. Her obituary can be found here.
https://quillandscroll.org/wp-content/uploads/2017/08/WeeklyScrollLogo.jpg
1108
2554
Caitlyn Martin
https://quillandscroll.org/wp-content/uploads/2017/10/QS-Logo.png
Caitlyn Martin
2018-06-01 07:52:06
2018-06-05 16:09:08
The Weekly Scroll for June 1, 2018