News, tips and advice from the Quill and Scroll International Honor Society
Compiled and written by Quill and Scroll journalist Caitlyn Martin
The Lede
            .                  .           
High school journalists battle censorship
Prosper High School's Eagle Nation Online has been the recipient of more than 175 national and state journalism awards in the past year alone under the guidance of highly experienced adviser Lori Oglesbee-Petter. However, pressure from a new principal has resulted in the censorship of three important stories written by students, a new policy against publishing editorials, and the administration's decision to discontinue Oglesbee-Petter's contract with the school. Students are concerned about the effects of Burdett's censorship on their journalism. Associate editor Madhira resolved, "We are not just public relations for the school. Not all news will be positive."
In further high school journalism censorship news, the New Voices Act has failed to pass in Missouri for the third consecutive year. Advocates remain positive about passing the bill in next year's session. Read more here.
EPA selectively blocks AP and CNN from Pruitt Speech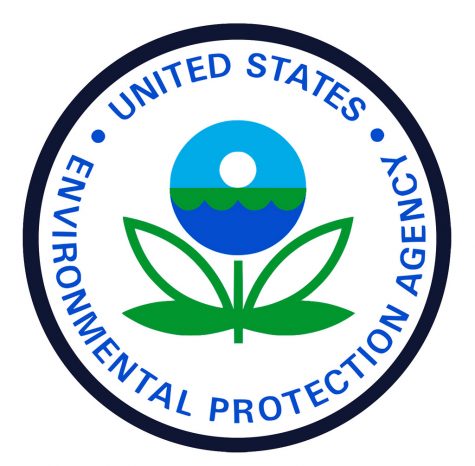 Citing space limitations as the issue, reporters from the Associated Press, CNN, and Energy & Environmental News were denied entry to the Environmental Protection Agency's National Leadership Summit on PFAS after receiving an invitation from the agency to attend. Reporters from other agencies revealed several vacancies in the press seating area during agency chief Scott Pruitt's speech, leading to distrust and concern about the agency's proceedings. Read more here.
Hear her out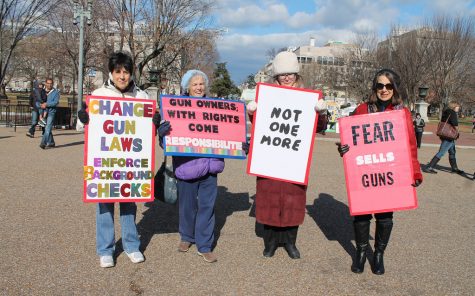 Wyoming teenager Moriah Engdahl is bravely advocating for gun control in the Cowboy State, where guns are a highly valued commodity and gun-toting culture remains fervent despite increasing school shooting incidents in the U.S. Currently, Wyoming does not require a permit or registration to buy, own, or carry a gun. Conservative perspectives, distance from recent shootings, and egocentric attitudes about the safety of civilian gun ownership rank among the challenges Moriah is struggling to conquer to be truly heard by the school board. Read more about Moriah's desperately hopeful battle here.
Crowd-Hiring… Trust the journalist, not the crowd
Organizations like Crowds on Demand offer paid actors to companies and causes seeking support where organic support doesn't exist. In the case of Entergy, a power company looking to build a new plant in New Orleans, actors were quietly paid to attend and speak at local council meetings voicing baseless support for the new plant. This morally objectionable and secretive enterprise poses critical threats to democracy, accurate representation, and public wellbeing. As Poynter explains, the crowd-hiring phenomenon necessitates public trust in the media to verify sources. It's no longer about fake news, it's about fake crowds.
It's An Honor
Yearbook contest is open
Quill and Scroll's Yearbook Excellence Contest is online and open for business, about five months earlier than normal. Quill and Scroll successfully migrated its 2018 Writing, Photo and Multimedia Contest online, and now the yearbook contest is following suit. We have the same 18 categories, the same two class divisions and the same rules and pricing as last year. But now you enter online. Go to our Yearbook Excellence Contest webpage to check out the new format so you can begin preparing entries before the school year is done. Fall-delivery book? No worries. You still have until Oct. 10 to get your entries in.
Quill and Scroll serv it up!
The Journalism Education Association has hosted an email listserv that for decades now has provided journalism teachers and adviser a chance to seek each other's advice and to share curricula, stories and successes. Quill and Scroll is following suit with an email listserv for its members, who are overwhelmingly high school journalists and recent high school graduates. If you're a member or about to become a Q&S member, click on this email link ([email protected]).
You'll become part of the conversation among high school journalists about how to cover stories better, how to deal with ethical issues, how to manage your staff … well, just as a place to talk with others around the world who are in same place you might be in. Serv it up!
Need some constructive feedback?
The News Media Evaluation provides media staffs a one-of-a-kind self-assessment, thorough analysis and rating of your publication(s), with constructive comments and suggestions for improvement from qualified evaluators. The evaluation exercise and feedback are instructive and developmental. The ratings are motivational. High schools and junior high schools may enter their newspapers or news magazines during the submission period — April 1 through June 15, 2018. Entries and ratings are returned in September 2018. This service is open to non-member schools as well as member schools. Here's the link to get started!
Summer Scroll?
The Scroll will take a break after June 8, but we'll be back on Aug. 24 to start the new school year. Until then, we have two more Scrolls for this year.
It's never too late to induct
The offices here at Quill and Scroll are super busy this month as most of our charter schools choose to induct their members at or shortly before their graduation ceremonies. Sure, we're busy, but we're never too busy to receive nominations for students who have met our membership requirements and who have earned the right to be honored by their school and by Q&S. Here's the page to get started if you haven't already done so. Go ahead. Light the candle.
Amazon Smiles for Q&S
Quill and Scroll has an account with Amazon Smile, which means that if you go to this link, you can choose Quill and Scroll as the charity you'd like to benefit from your purchases. Smile has all the same stuff for sale on the regular Amazon site, but when you choose a charity (us!), then the charity gets 0.5% of the cost of the product. It costs you nothing, and it will help Quill and Scroll continue to provide services to our members. Thanks!
What's Viral?
Twitter users triumph over Trump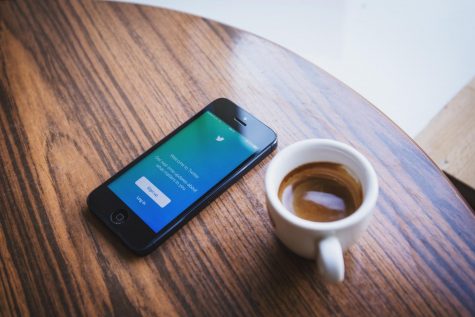 Federal Judge Naomi Reice Buchwald ruled Wednesday that President Trump's blocking of Twitter users with opposing views is unconstitutional, violating users' First Amendment rights to the digital town hall created by his political usage of the app. In response to the ruling, Trump is expected to unblock all users previously blocked for conflicting viewpoints and utilize the "mute" feature instead.
"The Great Fakening"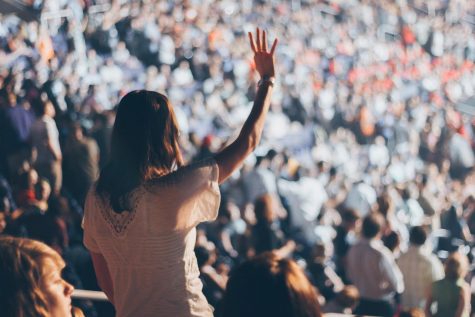 On the flip side of the crowd-hiring phenomenon, the public has waged a war on students rallying for gun control in the wake ofthe Parkland shooting. Erroneous conspiracy theories, crisis actor accusations, and implications of false flag operations inundated the internet as gun control opposition struggled to undermine the legitimacy and power of the movement. The Great Fakening, a term coined to describe the future of news in our society, will require journalists to not only verify sources, but also prove the existence and occurrence of events recently lived through.
Just A Thought
Rethinking Holocaust education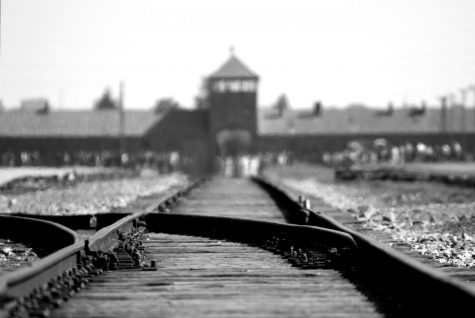 A recent national survey indicating a statistically significant percentage of millennials have none to minimal Holocaust education is cause for concern. The Holocaust is a staggeringly important part of human history, and possesses the potential to teach students lessons in human rights and conduct. With Holocaust survivor numbers decreasing drastically in the coming years due to age, pressure is on educators to effectively shift Holocaust education from lived memory to learned memory. Considering your school's Holocaust education, is it poignant? Effective? What do current students know about the Holocaust?
Page-worthy puppies
Buzzfeed covers 18 of the most lovable yearbook photos from the Class of 2018. Trendy? Yes. Cute? Woof.
Craghead remembered
Scholastic journalism legend Kathy Craghead died Wednesday, and our community remembered the former Mexico, Missouri adviser with these public 
Facebook tributes
. Private tributes can be found through Facebook friends of Kathy Craghead.
https://quillandscroll.org/wp-content/uploads/2018/03/WeeklyScrollLogo-180x180.jpg
180
180
Caitlyn Martin
https://quillandscroll.org/wp-content/uploads/2017/10/QS-Logo.png
Caitlyn Martin
2018-05-24 15:15:44
2018-05-24 15:21:10
The Weekly Scroll for May 25, 2018