News, tips and advice from Quill and Scroll
Trump impeached again
He becomes the first U.S. President to be impeached twice
After the attempted insurrection against the U.S. government on Jan. 6, people around the world questioned whether President Trump would be blamed and punished for inciting the violence that led to the attack on the U.S. Capitol while Congress was in session. Resignation, the 25th Amendment and impeachment were all on the table as options to handle the situation that occurred only one week ago.
Ultimately, Vice President Mike Pence refused to invoke the 25th Amendment in a letter to House Speaker Nancy Pelosi Wednesday. Then, in a 232-197 vote, the U.S. House voted to impeach President Trump for the second time. Both events happened within hours of each other.
The House charged Trump with, "incitement of insurrection" after last week's events. In case you missed it, you can check out Trump's actions that caused impeachment here.
Trump will face a second jury trial in the U.S. Senate, but it won't happen until at least Jan. 19 — Trump's second-to-last day in office — because Senate Majority Leader Mitch McConnell (R-Kentucky) will not bring that business to the Senate floor. After that date, Sen. Chuck Schumer (D-New York) will become majority leader as the Democrats will have a slight majority (51-50 counting Vice President-elect Kamala Harris' vote) in the Senate.
Twitter bans Trump for good
America's core value: what does it really mean?
After messages and videos posted to President Trump's personal Twitter account were posted last week relating to the Jan. 6 violent insurrection on the Capitol, Trump's Twitter account was temporarily suspended for 12 hours. Then, it was banned indefinitely, Twitter said, because of Trump's continued lying about the election, which his supporters used as rationale for attacking the Capitol.
Additionally, Facebook, Instagram, YouTube, Amazon Web Services, Snapchat, Reddit and other social media platforms have banned Trump or some of his supporters for intermediate amounts of time.
Because of his status as president for another six days, Trump is still able to issue releases, video and other content through White House channels and through any news media who wish to show that content. He also has the @WhiteHouse Twitter account at his disposal, and Press Secretary Kayleigh McEnany still has her Twitter account.
Multiple Trump supporters, including the President himself, have called the First Amendment into question regarding mass social media blocking certain content. The argument becomes political: opposers believe these private companies are taking sides when they have no right to be subjective. So, what's the truth?
Let's look at the language of the First Amendment.
"Congress shall make no law respecting an establishment of religion, or prohibiting the free exercise thereof; or abridging the freedom of speech, or of the press; or the right of the people peaceably to assemble, and to petition the Government for a redress of grievances."
What's important to note here is the first line: "CONGRESS shall make no law…" Because social media platforms are private entities that are not government owned, legally, they can regulate users they feel are in violation of their policies.
Yet, some are still concerned over this move by very powerful platforms to exercise their right to limit the powers of speech of very influential people. Kate Ruane, an A.C.L.U. lawyer said in a statement to The New York Times, "We understand the desire to permanently suspend him now, but it should concern everyone when companies like Facebook and Twitter wield the unchecked power to remove people from platforms that have become indispensable for the speech of billions."
The concern over the power of private entities has been a long standing issue in the history of the United States. However, it's important to note the parameters surrounding these claims: multiple social media platforms did not ban or suspend the account of Trump and his supporters because they do not like them; rather, they fell under scrutiny because the statements they were making were false, inflammatory or potentially dangerous.
Free Application for Federal Student Aid gets a makeover
Legislation makes higher education application easier
The Free Application for Federal Student Aid, also known as the FAFSA, is the application for U.S. citizens to apply to receive aid toward earning a degree in higher education. The omnibus spending bill passed in December of 2020 will make the application shorter as well as more accessible to future undergraduate students.
As of right now, the FAFSA is 108 questions, making the application at first glance a daunting task. The bill will chop the questionnaire to 36 questions total, drastically cutting the number of questions students must answer about household income and makeup.
Additionally, the new application will automatically qualify any students that fall below the the federal poverty line for the maximum Pell Grant, or the grant that is usually awarded to students who show incredible financial need. The grant does not have to be repaid. The maximum grant amount is now $6,495.
The bill will now allow formerly incarcerated individuals to apply for federal aid.
Some language has changed from the former FAFSA that labels the "expected familial contribution -" meaning, the amount of money the government has gauged a student's family is responsible for paying toward their child's education. Instead, it will now be referred to as a "student aid index."
These changes will take affect in the 2022 FAFSA that applies to the 2023-2024 school year.
Quill and Scroll chapters respond to Jan. 6 siege
High school journalists work to cover the Capitol attack
Last week, we reached out on Twitter to our student members and chapters to let us know how they were covering the Jan. 6 attack on the Capitol by a group of pro-Trump supporters.
Check out the few examples below from Q&S chapters!
Do you have a story you're proud of? Make sure to tag us on Twitter and consider submitting to our 2021 Writing, Photo and Multimedia Contest!
WPM Contest is open
Submit entries in 34 categories for the 2021 Writing, Photo and Multimedia Contest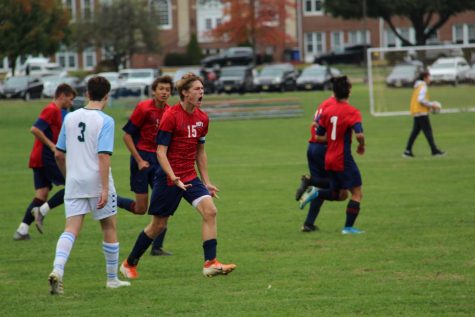 The 2021 Writing, Photo and Multimedia Contest is now open for entries! This year we are offering 34 category contests, including four new categories:
Climate and Environment Story
Pandemic Coverage, Single Story
Pandemic Coverage, Package or Series of Stories
Sports Event Story
You can view a description of all 34 categories here.
In order to be eligible to submit your work, you must be a high school student and the piece must have been published, broadcast or run by a student media entity or professional news publication between February 1, 2020 and February 1, 2021. Yearbook spreads may be submitted if they fall within those parameters.
For the fourth consecutive year, WPM is completely digital – this means all entries must be accompanied by a link to the entry material that is shareable and viewable for our judges.
To enter, first click on this link to visit the School Entry Form. That form is filled out by someone representing the school or professional organization and can account for payment for entries. Once finished, press "Submit." The form will automatically redirect you to the Student Entry Form where you will be able to submit entries.
Payment may be made by credit card, check or purchase order. Visit our website to learn more about completing each option.
The final entry deadline is February 5, but it is never too early to send in your entries!
Support for Editors
Quill and Scroll student board will establish online discussion board for student editors
The Quill and Scroll Student Advisory Board is working on a project that will produce a monthly newsletter and a discord chat for editors to use, so they can give and receive help, tips and ideas from other editors.
If you are an editor at a yearbook or news publication or broadcast news entity, sign up on this Google Form to be a part of the discussion. If you're an adviser, forward it to your editors, be they editors-in-chief, section editors, photo editors or any leader on your staff.
We would like our network to really encompass and connect as many editors as we can. Thank you so much for your time!
Induction season is here
It's time to honor seniors and induct members
It's that time of the year when Quill and Scroll chapters should be nudging their advisers to think about honoring seniors and inducting new members — be they sophomores, juniors or seniors — into our international journalism honor society.
We're able to take and fulfill orders, even as Quill and Scroll staff work from both our home offices and our offices at the Adler Journalism Building on the University of Iowa campus.
We published this update in late 2020. It is still valid and includes a simplified order form for schools and advisers willing to pay via credit card, and an offer to host an online induction ceremony for your students. The sooner you induct new members, the sooner they'll be able start planning chapter activities in the spirit of Quill and Scroll. Here's a link to a PDF file of the Q&S Chapter Handbook if you don't already have it.
A reminder about cords:
Students MUST HAVE BEEN OR WILL BE INDUCTED into the Society to earn the honor to wear an Honor Cord (GHC) or Honor Cord with Insignia (GCI). If you order cords for non-members, please choose the Non-Member Cord Option (NCD). Quill and Scroll exists because of the special unifying bond brought about by membership and the lasting legacy of the induction ceremony.
And, as always, feel free to email [email protected] if you have any questions.
'driver's license' breaks records
Disney+ star Olivia Rodrigo fame skyrockets, TikTok goes crazy
How many times have you streamed "driver's license" this week? According to Spotify, over 17 million times. In. One. Day. The song also appeared at the top of the Billboard Hot 100 charts list this week.
Not only has the song been greeted with rave reviews by millions of listeners, but it also is featured in thousands of TikTok videos – not only for the brilliance of the song, but also for the story behind it.
If you're familiar with the Disney+ show "High School Musical: The Musical The Series" Olivia Rodrigo isn't an unfamiliar face. Nor is her costar, Joshua Bassett. Basically, their story can be summed up in the lyrics of Rodrigo's song:
"And you're probably with that blonde girl
Who always made me doubt
She's so much older than me
She's everything I'm insecure about
Yeah, today I drove through the suburbs
'Cause how could I ever love someone else?

And I know we weren't perfect, but I've never felt this way for no one
And I just can't imagine how you could be so okay now that I'm gone
Guess you didn't mean what you wrote in that song about me
'Cause you said forever, now I drive alone past your street"
Drama aside, the song quickly earned the title of number one hit of 2021… eight days into the year.
Katy Perry collaborates on Pokémon 25th anniversary project
Pop star plans to release music program in 2021
It may be hard to believe that Pokémon, the iconic program that inspired video games, phone applications, movies and toys is turning 25 in 2021. Their 25th anniversary calls for celebration – what better way to ring in 25 than with a collaboration with pop star, Katy Perry!
While the exact details of the collaboration have yet to be released, Perry has said, "I love being a part of anything that is playful and is good storytelling and has really good messages to share with the world."
Perry is releasing more details in an interview with People Magazine Friday.
Ben & Jerry's… for pets?
Iconic ice cream brand to produce doggie delights
Who knew our favorite ice cream chain would be serving our pooches so soon? That's right, you no longer have to share your vanilla bean pint with your furry friend because they can have their own!
Ben & Jerry 's announced Monday their four-ounce treats will be available in U.S. stores in late January. The treats are completely pet friendly; researchers consulted veterinarians specializing in pet diets to make sure the products align with pet care needs.
Make sure to look in the frozen food aisle later this month to treat yourself — and your pet.
Best obtainable version of the truth
By Jack Kennedy, Q&S Board Member
One of the cornerstones of Quill and Scroll is Truth and the importance of finding it and reporting it.
A continuing challenge for journalists is the way "truth" needs constant attention and frequent updating.
When I was a kid the truth was that there were nine planets in our solar system. Pluto had been discovered in 1930 (before even I was born). Had I quibbled with the number of planets, say, on a test, I would have been wrong. My science teacher might have enjoyed exploring how planets are defined but the answer on the test would still have been nine.
But in 2006, I was surprised to find that Pluto had been reclassified as a "dwarf planet" and that the solar system now had eight planets. This change had no effect on my life or my goals or anything else. But it was a slight disturbance in the Force, so to speak, since a simple fact I thought was beyond dispute turned out to need adjustment.
I was reminded of Carl Bernstein's famous definition of journalism as "the best obtainable version of the truth."
What was once a clear truth about the number of planets in our solar system had been updated by better data and more precise definitions. The "obtainable" had progressed. Seeking and welcoming better data and more precise definitions should be the very heart of what journalism is. More accuracy can help us better comprehend a complex world and without the best obtainable truth (or data or accuracy), judgment and leadership will suffer.
As we continue to report this school year on the pandemic and the political and social divisions of the country, not to mention the quality and quantity of learning taking place in our schools, it is important to not be satisfied with answers, with "truths," that we discover.
I am not arguing for cynicism or nihilism. That sort of thinking leads to questioning whether there are any "truths" at all and lead nowhere. But I am arguing for journalists to remain skeptical, to keep asking "why?". To keep digging for the evidence that proves the claims