News, tips and advice from Quill and Scroll
Vaccine soon?
Britain will begin administering shots within days
Britain announced Wednesday that the Pfizer/BioNTech COVID-19 vaccine was approved for emergency use, making the country the first globally to approve a vaccine to fight the COVID-19 pandemic.
The United States is not set to consider the vaccine for at least a week; the Food and Drug Administration is set to review the Pfizer/BioNTech vaccine on December 10. Moderna announced Monday that they had also applied for emergency use approval.
Britain is expected to receive a first delivery of 600,000 doses of the vaccine. Once Britain's supplies of the vaccine are delivered, dispersal will begin with citizens in nursing homes and their caretakers, citizens over 80 and health care workers.
When will we get back to normal?
Of course, for all of us who work in or with schools, the big question remains when we'll all get back to regular face-to-face instruction and learning. Some leaders have said that might happen as soon as spring, especially if teachers are part of the second wave of those vaccinated, as they will be in Indiana.
It may take until June for the entire population to be vaccinated, but even that may not return us to "normal" because of varying rates of the vaccines' efficiency (90 to 95 percent), the number of shots that any vaccine may require (0ne or two), the time between the first and second doses of multiple-shot vaccines (at least two weeks), and the onset of the vaccines' ability to quell the virus (weeks).
Ex-Presidents take on COVID leadership roles
Former U.S. Presidents Bill Clinton, George W. Bush and Barack Obama will film a public service announcement in which they receive the COVID-19 vaccine. They hope the spots will encourage others to do the same in a country that is known for its conspiracy theories about vaccines and its growing distrust of the government.
Analysts are saying this is a big step at a time when President Trump is focusing most of his energy on his baseless claims that he won the recent election. The Poynter Institute brings up a fascinating dilemma for journalists — do you report the President's words even if you know for certain they're full of dangerous disinformation?
Cataloguing 2020 in photographs
Photographers share the most harrowing images of the year
Here at Quill and Scroll, we talk a lot about journalistic writing. This week, we're choosing to focus on photojournalism; you may notice that our podcast covers good photography practices.
In an unprecedented year, photographers across the world have catalogued incredible images since the beginning of 2020. From images of natural disasters, to protests to coverage of the COVID-19 pandemic, there is no shortage of moving photography present in our daily lives. Here are some of our recommended photo galleries:
Do you have some incredible photographs from 2020? Make sure to connect with us on social media and tag us in your best work!
Yearbook Excellence Contest winners to be announced
Winners will roll out via Twitter Monday, December 7
It's ~almost~ that time of year… we are nearly ready to release the winners of the 2020 Yearbook Excellence Contest!
Categorical winners will be announced via Twitter starting at 10:30 a.m. CST Monday, December 7. Make sure to follow us on Twitter @QuillandScroll and turn on your notifications to receive minute to minute updates on winners!
An announcement will also be released on our website and published on social media once all categories have been announced.
2021 Writing, Photo and Multimedia Contest NOW OPEN!
Submit entries in over 30 categories!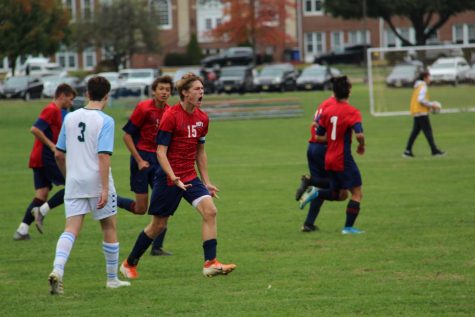 The 2021 Writing, Photo and Multimedia Contest is now open for entries! This year we are offering 34 category contests, including four new categories:
Climate and Environment Story
Pandemic Coverage, Single Story
Pandemic Coverage, Package or Series of Stories
Sports Event Story
You can view a description of all 34 categories here.
In order to be eligible to submit your work, you must be a high school student and the piece must have been published, broadcast or run by a student media entity or professional news publication between February 1, 2020 and February 1, 2021. Yearbook spreads may be submitted if they fall within those parameters.
For the fourth consecutive year, WPM is completely digital – this means all entries must be accompanied by a link to the entry material that is shareable and viewable for our judges.
To enter, first click on this link to visit the School Entry Form. That form is filled out by someone representing the school or professional organization and can account for payment for entries. Once finished, press "Submit." The form will automatically redirect you to the Student Entry Form where you will be able to submit entries.
Payment may be made by credit card, check or purchase order. Visit our website to learn more about completing each option.
The final entry deadline is February 5, but it is never too early to send in your entries!
'THE SOURCE' new episode covers great photography tactics, WPM strategies
Interview with Liz Martin, head photojournalist for the Cedar Rapids Gazette
This episode of "THE SOURCE," host Sylvia Clubb talks with head photojournalist for the Cedar Rapids Gazette and past Quill and Scroll WPM and YEC photography judge Liz Martin on what makes good photography and how students should be photographing the world around them during an ongoing pandemic.
Along with Martin's interview, "THE SOURCE" has talked with multiple WPM and YEC judges about tips and tricks that make student work stand out in Quill and Scroll contests. As you prepare to submit your WPM entries, take a listen to our past four episodes: you may just learn something that will make your work stand out.
It's never too late (or early!) to honor seniors and induct members
If you put off your spring celebrations, you can still induct new Quill and Scroll members and honor seniors this fall. We're able to take and fulfill orders, even as Quill and Scroll staff work from both our home offices and our offices at the Adler Journalism Building on the University of Iowa campus.
We published this update earlier in August. It includes a simplified order form for schools and advisers willing to pay via credit card, and an offer to host an online induction ceremony for your students. The sooner you induct new members, the sooner they'll be able start planning chapter activities in the spirit of Quill and Scroll. Here's a link to a PDF file of the Q&S Chapter Handbook if you don't already have it.
A reminder about cords:
Students MUST HAVE BEEN OR WILL BE INDUCTED into the Society to earn the honor to wear an Honor Cord (GHC) or Honor Cord with Insignia (GCI). If you order cords for non-members, please choose the Non-Member Cord Option (NCD). Quill and Scroll exists because of the special unifying bond brought about by membership and the lasting legacy of the induction ceremony.
And, as always, feel free to email [email protected] if you have any questions.
Free Spirit and Journalism Conference accepting applications
One student from all 50 states and District of Columbia to be selected
The Freedom Forum Institute is sponsoring 2021's Al Neuharth Free Spirit and Journalism Conference in June of 2021. The conference is aimed toward rising high school seniors interested in a career in journalism and demonstrate the qualities of having a "free spirit."
The virtual conference will be held from June 21 – June 24. Each participating student is awarded $1,000 of scholarship money. The conference only accepts one candidate from each of the 50 states and District of Columbia to attend the conference. Visit this link to apply and learn more about the conference!
Applications close February 1, 2021.
Spotify 'Wrapped' takes over social media
It's that time of year: who topped your music charts in 2020?
You may have noticed your social media timeline is covered in your friends' music picks surrounded by a colorful gradient background. That can only mean one thing: Spotify "Wrapped" is here.
Each year Spotify creates a "Year in Review" playlist; it features the most streamed songs, albums and artists of the year in a colorful graphic meant to tempt listeners to post their own music tastes across their social media accounts. Spotify also creates individual playlists for users based on their own play history: for me, this came with the realization that I listened to The Chicks' "Wide Open Spaces" 27 times in 2020. Yikes.
Apple Music creates a similar playlist for users, but their lack of colorful graphics puts them in second place compared to Spotify's gradient stories that are just so shareable (another great example of the importance of visuals, eh?).
To find your own Spotify Wrapped, go to the search bar within the app and search, "Spotify Wrapped."
To listen to Spotify's general Wrapped playlist, click the link below.

President-elect Biden breaks foot playing with dog
Press release from the p.o.v. of culprit goes viral
President-elect Joe Biden broke his foot this weekend playing with one of his dogs, Major. It is likely that Biden will have to wear a boot in the coming weeks to prevent further fracture.
While not a huge event, the injury has produced some comical social media posts: including this viral press release created on Twitter.
I have worked in PR for many years: Have written many media releases. Have issued many media releases.

This is one of the best media releases ever. pic.twitter.com/DNNWHp9jR2

— Stephen Murdoch (@canadianprguy) November 30, 2020
President Trump tweeted "Get well soon!" in response to the news of Biden's injury.
Taylor Swift 'Love Story' remastered featured in commercial
New recording of the beloved hit used to promote Match.com
As of November 1, Taylor Swift was contractually able to record her old records, from "Taylor Swift" to "1989". Swift revealed she was working on recording her old music in late November.
When asked her favorite song to re-record on Good Morning America, Swift revealed she was most excited to work on "Love Story" (btw, the original song was nominated for 13 awards and won eight).
The Swifties spoke it into existence: a preview of Swift's re-recorded version of "Love Story" was featured in a new advertisement for Match, the popular dating site. Swift lent the recording to friend Ryan Reynolds in making the commercial.

Swift responded to the video in a tweet saying her re-recordings were not finished, but that she lent the song for this awesome commercial.
Defining success in a niche
By Jack Kennedy, Quill and Scroll Board Member
We are mostly past the 2020 award seasons, and congratulations to all the terrific student journalists and their advisers who earned recognition. It's nice to have someone outside the building honor so much hard work and talent.
It would be great to see MORE students and more media programs honored but I suspect that many state and national award programs tend to funnel honors to a very few programs. Part of this is simply that as the path to "success" narrows, the definition of "being the best" also narrows. Class rank is an example of this effect, where the very nature of "beating the competition" means that the definition of the best boils down to grade point average.
I follow a blogger named Scott Young who recently shared a post that explores the differences, and the possibilities, of thinking of success as a niche, rather than a universal standard. He asked the rhetorical question, "Is a whale 'better' than a butterfly?" His answer is that both are exquisitely designed and that they pursue very different strategies to survive and thrive as species. There is no meaningful difference between them in terms of success.
So many school communities don't have the leadership, the money, the parental support, the technology – and the passionate, skilled advisers, most importantly – to compete in our top state and national competitions. Yet, almost miraculously, media programs of all sorts sell yearbooks and reach online readers and attract young students inspired to lead and inform and persuade.
My modest proposal is to consider exploring a niche and developing a distinct style for a particular platform or community or personality. Most niches require creativity, and experimentation. There are limitless options to pursue in our quest for success, but most of them are "bad" options that don't pay off. That is why those looking for success in their niche must move quickly, fail fast, keep trying new ideas, and change to fit varying circumstances.
The vast majority of Quill and Scroll chapters may not feel equipped to compete for a Pacemaker or a Gallup Award. But the society's eight Guiding Principles each constitute a sort of niche to pursue and to excel within.
These principles cannot be easily ranked in a meaningful way among schools or media programs, but they are the kinds of goals and achievements that educators at any level and in any type of community can be enthusiastic about.