News, tips and advice from Quill and Scroll
By Nichole Shaw, Q&S Communications Director
Jeff Bezos a trillionaire?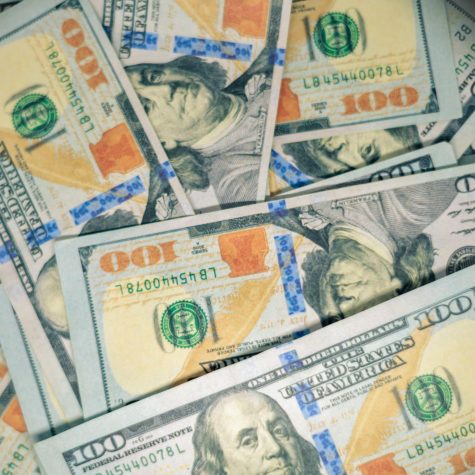 The trending topic on Twitter yesterday afternoon was #trillionaire and it was linked to Amazon CEO Jeff Bezos. A lot of people jumped to the conclusion that Jeff Bezos is a trillionaire or about to be one very soon in the midst of this global pandemic.
They're wrong.
The claim comes from an old study that was published months ago by the "small business advice platform" Comparison under the "Trillion Dollar Club" page. It projected that Bezos would become the world's first trillionaire by 2026. Consequently, the resurfacing of this study sparked viral discussion about Jeff Bezos' wealth, especially when put into the context of the financial hardship and work conditions that Amazon warehouse workers have been subject to during this pandemic. Since their protest on May 1, some have been let go after Amazon headquarters claimed they were "repeatedly violating internal policies."
It is true that Bezos is the world's richest man right now with a net worth of $143 billion, according to the Bloomberg Billionaires Index. And while stock in Amazon has gone up 25 percent this year, as well as Bezos' net worth, so have internal tensions from Amazon workers who claim they aren't being compensated enough in their status as essential workers. They also claim not enough is being done to protect them from exposure to the SARS-CoV-2 virus, which you might remember reading from one of our previous Weekly Scrolls.
However, some outlets like Vox and Forbes are suspicious of the claim that Bezos is "on track" to make $1 trillion by 2026, based on the economy's current status and the fact that the U.S. economy is overdue for a recession. Nevertheless, it's important for journalists to continue to monitor the economy and symbols of mind-boggling wealth, like Jeff Bezos, because it is what the public is interested in and needs to know.
In the world of investigative journalism, the most important quote reporters stand by comes from the 1976 drama and political thriller, "All the President's Men." The film was based off the real Watergate scandal, uncovered by two Washington Post reporters and effectively resulted in President Richard M. Nixon's resignation.
"Follow the money," anonymous source Deep Throat told the reporters Bob Woodward and Carl Bernstein. Deep Throat ended up being FBI employee Mark Felt.
As a word of advice to all you young budding journalists, this is a journalistic tactic for your research and reporting that you should always remember and carry out in order to find the true story. Numbers don't lie, and it is our job as journalists to uncover the truth and be the watchdog of those in power, barking when needed. We have a loyalty to the public to do that, to be the medium through which information passes through and news goes out.
Trust your instincts, fact check everything, and of course, follow the money.
Announcements
Yearbook Contest is open for entries
The Quill and Scroll Yearbook Excellence Contest is ready to start taking your entries.
You may get started right here.
Please know that this is a digital contest (the third year in a row we've done it digitally), so all entries go into a cloud storage where judges around the country can access them.
Entries for the Theme Development category are $10, and all other categories are $5. There are no limits to the number of entries in the $5 categories. Schools compete in two classifications: Class A for schools with 750 or more students, and Class B for schools with 749 or fewer students in grades 9-12.
Last day to apply for student scholarships
Quill and Scroll members as well as seniors who earned a prize (including all honorable mentions) in Quill and Scroll contests over their high school careers are eligible to apply for student scholarships. The top prize this year is $1,500. You must plan to major in journalism or a related field in college. The application is free. The deadline has been extended to today, May 15.
Other Deadlines
Q&S Student Advisory Board deadline is June 1
Here's your chance to take on an important leadership role and help make important contributions to a unified project released for nationwide engagement in the fall semester every year. To top it off, you'll work directly with our director to help promote the ideas and importance of scholastic journalism. Plus, it looks great on a resume! The deadline this year is June 1, so mark your calendars. Apply here!
News Media Evaluation Service is June 15
Our annual News Media Evaluation Service is open for submissions! The News Media Evaluation resource has proven to be one of the most beneficial resources for scholastic journalists and their advisers, as winners receive constructive comments and suggestions for improvement from qualified evaluators. Judges will provide a thorough analysis and rating to schools, and the evaluation exercise and feedback are instructive and developmental.
Judge's comment: "The Crier is solidly issue-based, providing a great service for helping students make sense of the world. You show a great deal of compassion for your fellow students and a great deal of courage in addressing tough issues like consent."
This is the best critique (in terms of specific things to work on and suggestions to keep on going) that my students have ever gotten, ever. My staff is STILL benefiting from that critique. It's shaped much of our philosophy in coverage and some of design for this year! So, thank you so so much.
To enter, high schools and junior highs may enter their multimedia news operations, newspapers, news magazines and/or online news sites until June 15, 2020.
We want to help make this process as easy as possible for you and still provide valuable services to those who enter. Thus, PDFs of print publications may be submitted because of the extraordinary situation we're all experiencing right now. Find further instructions on how to enter and details here.
Membership
Simplified order forms and online inductions
For the most part, Quill and Scroll has moved off campus, but we go in every few days to fulfill and ship orders for induction materials and other Quill and Scroll schwag.
We published this update earlier this week. It includes a simplified order form for schools and advisers willing to pay via credit card, and an offer to host an online induction ceremony for your students.
A reminder about cords
Students MUST HAVE BEEN OR WILL BE INDUCTED into the Society to earn the honor to wear an Honor Cord (GHC) or Honor Cord with Insignia (GCI). If you order cords for non-members, please choose the Non-Member Cord Option (NCD). Quill and Scroll exists because of the special unifying bond brought about by membership and the lasting legacy of the induction ceremony.
And, as always, feel free to email [email protected] if you have any questions.
Slideshows!
In these extraordinary times, we've decided to make public the full slideshow of the top three places in each category of our 2020 Writing, Photo and Multimedia Contest and our 2019 Yearbook Excellence Contest.
Here is the slideshow of the recently completed WPM Contest.
Here is the slideshow of the 2019 Yearbook Excellence Contest.
Enjoy, and use as you see fit.
A place to empathize and learn more about COVID-19
There's a lot of information out there about the "right way" to stay safe during this global pandemic. With an influx of information and so many different opinions, we wanted to ground you in the facts and also leave room for you to reconnect with your emotions as the death toll continues to rise and some cities and states begin to re-open.
Wearing a mask really does help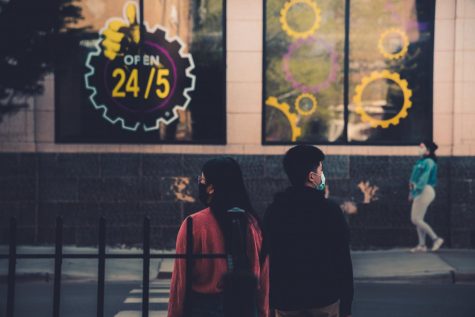 Up first, we wanted to provide you with the real data, or at least a simple interpretation of complex data by a data scientist themselves. Jeremy Howard is a distinguished research scientist at the University of San Francisco, and he is urging governors to require public mask-wearing. The reason: it is one of the most important tools in tackling the spread of the COVID-19 disease. And that's based on data.
Read more from Howard here, where he explains the scientific data and how it supports the practice of mask-wearing.
Outdoors safer than indoors — but only if you distance
An April study found staying home actually retained higher rates for COVID-19 contraction. This is not to say that we cannot all stay home to try and protect ourselves and our bodies from this pervasive coronavirus. However, these researchers studied 320 prefectural cities in China and found that home outbreaks were the dominant category.
Read the study for yourself here.
The virus killed my internship
Student journalists have unfortunately been subjected to journalism internship cancelations and job cuts as a result of this coronavirus. I'm one of these students, as I was scheduled to depart on a plane tomorrow morning for my time with The New York Times Student Journalism Institute. Instead, I'll be working from home for a journalism job I've been lucky enough to keep in Chicago and contributing to Quill and Scroll as needed.
It's a time of uncertainty for all of us, as we all all learning to adapt to these new circumstances and try to stay safe, sane, and financially supported to the best of our ability. Seventy newspapers and counting are experiencing layoffs, furloughs and closures because of COVID-19, according to Poynter.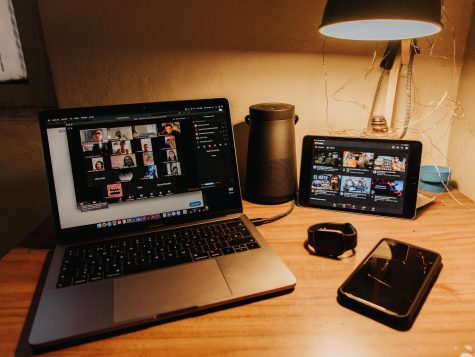 It's looking really bleak right now, and you may feel like there is no hope left. But I want to tell you that there are a lot of good people out there who are doing their best to still publish new work. Don't stop looking and step out of your comfort zone by applying for jobs, fellowships, or internships you wouldn't normally. You might be surprised! I had a friend get a job for a prestigious Los Angeles graphic design company, and she's getting paid LA money while based in Iowa. I had another friend earn a spot as an intern for one of her dream publications in Pennsylvania and Washington, D.C. to report on politics.
Talk to your journalism advisers and see what advice they might have for you. Most of them have extensive experience in the field and might have some connections up their sleeve.
Find the joy in the little things
Take a walk, read a book, plant something, watch old movies, or read uplifting stories like Shedd Aquarium reviving an endangered species
I don't know about you, but I find it pretty difficult to stay sane stuck in the same four walls of my small childhood home, miles away from my closest friends and a life of independence I've become accustomed to. As a result, I've been trying to find joy where I can by reading books like The Color Purple and The Underground Railroad, both of which won Pulitzer Prizes for fiction. I'm also taking my dogs on rather long walks and sunbathing on my tiny porch when the weather permits.
While you stay updated on important coronavirus updates, also be sure you're paying attention to other stories that may be worth your time. Whether they spark inspiration for stories you end up covering yourself or they end up being a simple break from the onslaught of COVID-19 information, having a holistic view of what's going on in the world as a journalist is crucial—and also a little fun because you get to discover new things. For example, I discovered that my local aquarium in Chicago, The Shedd, had a recent success story with the endangered Barrens topminnows species. Learn about their new developments below.