Who We Are

Quill and Scroll International Honorary Society for High School Journalists was organized April 10, 1926, at the University of Iowa by renowned pollster George H. Gallup and a group of high school advisers for the purpose of encouraging and recognizing individual student achievement in journalism and academics. The organization has a Board of Trustees. It is composed of nine high school and collegiate journalism educators, and media-related professionals. Day-to-day operations of the Quill and Scroll office are conducted by the executive director and office manager and student part-time employees.

What We Do

Our services support and advocate for scholastic journalists and their teachers. We aim to provide means by which students and educators can best perform and fully realize the educational benefits of journalism. Media advisers in chartered member schools are eligible to recommend outstanding high school journalism students for membership in Quill and Scroll International Honorary Society. More than 8,000 high school journalists are inducted into membership of the Honorary Society each year in recognition of their academic and journalistic achievements. The student members are in the top third of their class academically, or have the equivalent of a B average.

Where to Find Us

Quill and Scroll was founded at the University of Iowa in Iowa City, Iowa. For most of its history, Quill and Scroll has been located within the School of Journalism and Mass Communication.  In 2004, Quill and Scroll moved with the SJMC to a state-of-the-art building on the campus. The Phillip Adler Journalism Building was designed to meet the contemporary needs of journalism and journalism education. Find us at E346 Adler Journalism Building, Iowa City, IA 52242.
International Honor Society for High School Journalists
Join Quill and Scroll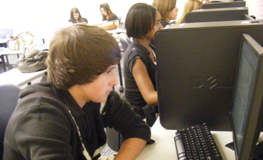 Quill and Scroll offers memberships for both schools and individual students. Joining us has many advantages including access to teaching resources.
Learn more

»
Yearbook Contest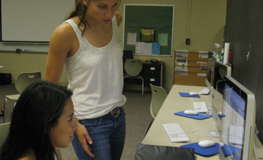 High school students who are contributors to or staff members of a student yearbook at any public or private high school are invited to enter the competition.
Learn more

»
Scholarships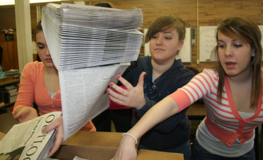 National winners in our contests are eligible as seniors to apply for Quill and Scroll scholarships, paving the way to a student's brighter future.
Learn More

»
© 2012 | Quill and Scroll