The Weekly Scroll for Friday, Dec. 8
News, tips and advice from the Quill and Scroll International Honor Society.
Compiled and written by Marni Wax.
The Lede:
Congress is leaking.
No, our U.S. senators and representatives aren't leaking stories to the press (at least not any more than normal). The Senate and House are both leaking members after a trio of resignations this week, including Sen. Al Franken (D-Minnesota). And it's all because of the #metoo movement. How are your local elected officials — in state, county, city and other governmental bodies — reacting to allegations or even the possibility of allegations into sexual misconduct?
The Wounds They Carry
For six teens at a Las Vegas high school, homecoming week started with a country music concert. Find out the details here.
This powerful story is a wonderful example of the kind of story where in-depth reporting is able to recreate important — if sometimes tragic — days that change lives. In this case, we can all learn a little about the value of empathy and detail when interviewing the victims of tragedy. Note how the reporters weave together strong narrative writing with remembered dialogue, and then team that with multimedia, including maps, photos and audio. It's a powerful story, but it may be difficult to read at times. But that's what makes for great journalism.
Story by John Woodrow Cox
Photos by Matt McClain
And another one bites the dust.
President Trump's former National Security Adviser Michael Flynn has pleaded guilty to one count of lying to the FBI (oh dear). Recently, CBS News has leaked that law enforcement officials have been suspicious of Flynn for a while (including issues regarding Russia). The court documents from prosecutors revealed that multiple people on Trump's administration were aware of these issues while they were happening.
Sweeping the nation (or a new tax code).
The Senate passed a the tax code this week, moving one step closer to sending the bill to President Trump's desk. The bill passed, onnly one Republican, Sen. Bob Corker of Tennessee, voting against it. The legislation will allow for the first overhaul of the U.S. tax code in 31 years. Proponents say that it will lift the economy, while critics — and independent analysts — say that it will penalize middle-class earners and balloon the deficit.
Jimmy Kimmel's staff is as talented as he is.
What Roy Moore hoped to do inside Magnolia Springs Baptist Church, as the Associated Press saw it, was put the drama behind him. He wanted to get away from the accusations that have entangled his Senate campaign. Kimmel showed his disapproval of Moore by sending one of his own to the church. He is a performer who had been impersonating a die-hard Republican with manic energy (no better way to put it), to disrupt Moore's campaign.
An innocent life lived in prison.
Take a trip to Afghanistan…You will meet Meena. Meena got chickenpox, measles and the mumps in prison. She was born there, nursed there and weaned there. Now 11 years old, she has spent her entire life in prison and will probably spend the rest of her childhood there as well. The girl has never committed a crime, but her mother, Shirin Gul, is a convicted serial killer serving a life sentence, and under Afghan prison policy she can keep her daughter with her until she turns 18. Meena has never used technology (can you imagine) or even seen the world outside of those walls.
It's an honor.
Student Advisory Board

Quill and Scroll has always striven to be more than just a place where you can get graduation cords and pins. Those are great, but we also want to promote the best in high school journalism. We do that through critiques and contests, and individual chapters do it with their community service activities.

Quill and Scroll would now like to expand its role as an activist organization promoting truth and journalistic ethics by creating a Student Advisory Board that will plan and execute international activities that draw attention to key issues facing students and society as a whole. The Board will also provide valuable counsel regarding Quill and Scroll's programs and services.
If you're a sophomore or junior this year, and you have been inducted into Quill and Scroll (or will be this year), you can be a part of the Quill and Scroll Advisory Board, which will have its first meeting at the San Francisco JEA/NSPA convention in April 2018.
Interested Quill and Scroll members should contact Executive Director Jeff Browne at 319-335-3321 or [email protected] by Dec. 22, 2017 in order to be considered for a spot on the Student Advisory Board.
What does being a Quill and Scroll member mean to you?
Go to our Facebook page to learn how to share your testimony about what it means to be a member of Quill and Scroll. Or you can go to the Quill and Scroll website to give a more detailed story about your connection to Q&S.
Indiana Q&S school reports on difficult topic
The students at Lake Central High School (a Quill and Scroll charter school) in St. John, Indiana reported this week on the arrest of a teacher on charges of possessing drugs and drug paraphernalia. While you may not always be able to break stories like this, it's always within the realm of possibility that you cover and get reaction to such shocking news. Just keep in mind the eight Quill and Scroll lights as you report, particularly Truth, Integrity, Judgment and Leadership.
What's it like to be a part of something bigger than yourself?
Go to our Facebook page to learn how to share your testimony about what it means to be a member of Quill and Scroll. Or you can go to the Quill and Scroll website to give a more detailed story about your connection to Q&S.
CALLING ALL ADVISORS!
Does anyone have any footage of their induction ceremonies! We would love to feature your students in a video! Contact us at [email protected] for more information.

What's Viral:
Did you want you school lunch rules loosened?
The U.S. Agriculture Department has given schools a new lunch rule. Every kids dream that is. It allows for schools to let cafeterias skip the whole grains and serve salty food, and flavored drinks and milk options as well. "Health experts gave the new rule an "F" and said a return to unhealthy standards is not the way to get kids to eat better". What would you want in your lunch room? 
The most explicit endorsement yet.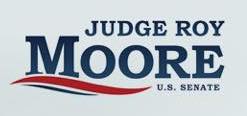 President Trump announced his most explicit endorsement yet of Roy Moore. Moore is the Republican Senate candidate in Alabama who has been accused of making unwanted sexual advances toward teenage girls throughout his life as an adult (which he sees no harm in). "We need Republican Roy Moore to win in Alabama," Trump tweeted…leaving no question that he was supporting the Republican nominee.

Just a Thought:
"Animoji", the new Emoji.
It's going to hit the fan when the face-mapping tech that powers the iPhone X's cutesy "Animoji" starts being used for creepier purposes. And Apple just started sharing your face with lots of apps. Beyond a photo, the iPhone X's front sensors scan 30,000 points to make a 3D model of your face. That's how the iPhone X unlocks and makes animations that might have once required a Hollywood studio.
Facebook really is for everyone.
Facebook now has a messaging app for kids — its first product aimed at young children (what has the world come to?!).  The idea of this is so younger users can use Facebook, with their parents' permission. It also puts the social network at the heart of the ongoing debate about how and when children should start using digital products. Check out what the app can do above!
Commander in Chief who?
After President Trump shared three anti-Muslim videos on Twitter this week, the social media company defended its decision to leave the posts online, saying that Trump's retweets did not violate its media policies (WHAT?) Yes, you would think he should be held to a higher standard…but Twitter does not.
Just because it's hard…it's never impossible.
Christian Boer ALWAYS struggled with reading. Whenever he has to look at a page of text, the letters would all blend together so he couldn't read. Then one day…his mother overheard a conversation her husband was having with someone about dyslexia and realized why her son was having these obstacles. Click here to learn some tricks that Christian uses to read!
https://quillandscroll.org/wp-content/uploads/2017/12/Iphone_4G-3_trans_screen.xcf.png
599
716
Marni Wax
https://quillandscroll.org/wp-content/uploads/2017/10/QS-Logo.png
Marni Wax
2017-12-08 10:13:09
2017-12-08 10:13:09
The Weekly Scroll for Friday, Dec. 8