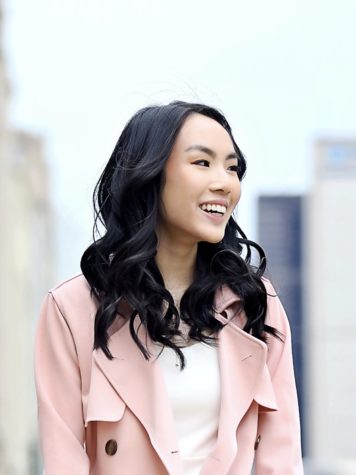 Victoria Feng
Scholarship Winner
Adlai Stevenson High School (Illinois) and the University of Chicago
Quill and Scroll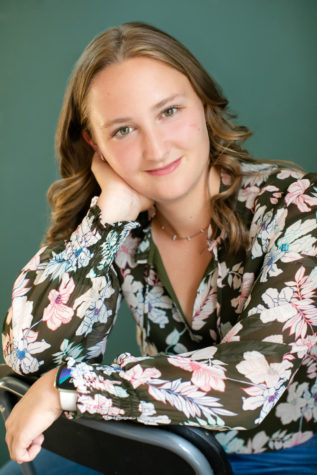 Elizabeth Trevathan
Scholarship Winner
St. Paul Academy and Summit School, and Macalester College
Quill and Scroll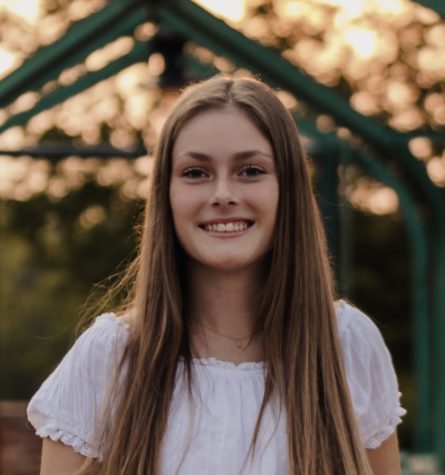 Leah Schroeder
Scholarship Winner
Parkway West High School and Northwestern University
Quill and Scroll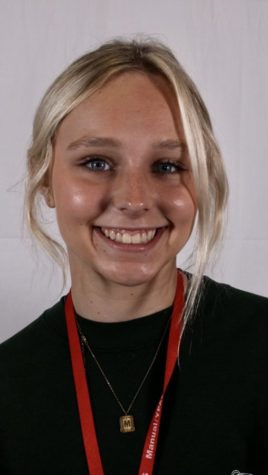 Macy Waddle
Scholarship Winner
duPont Manual High School and the University of Louisville
Quill and Scroll
Five students earn Q&S scholarships
Iowa City West journalist wins $1,500 top prize
IOWA CITY, Iowa — Caroline Mascardo, a graduate of Iowa City West High School, tops the list of five student-journalists who have earned Quill and Scroll scholarships for the 2022-23 academic year. Mascardo will use the $1,500 top prize, the George and Ophelia Gallup Scholarship, to help them with expenses at Rice University in Houston.
The other winners:
Victoria Feng, Adlai Stevenson High School (Illinois), $1,000 George Gallup Scholarship to the University of Chicago
Elizabeth Trevathan, St. Paul Academy and Summit School (Minnesota), $500 Edward J. Nell Scholarship to Macalester College
Leah Schroeder, Parkway West High School (Missouri), $500 Richard P. Johns Scholarship to Northwestern University
Macy Waddle, duPont Manual High School (Kentucky), $500 Richard P. Johns Scholarship to the University of Louisville
The Quill and Scroll Scholarship Committee chose its winners based on their contributions to student media at their school, their academic achievements and their commitment to fairness and diversity in their reporting.
Mascardo's accomplishments particularly stood out.
Mascardo served as the editorials editor and a copy editor at West Side Story, West's Pacemaker-winning newsmagazine. They also served as a member of Quill and Scroll's Student Advisory Board, and they contributed content to the Cedar Rapids Gazette and to Iowa City's alternative newspaper, Little Village.
Mascardo also was the head of the student government's Inclusion Committee and concertmaster of West's top student orchestra.
Caroline's adviser, Sara Whittaker, told this story about Mascardo's impact on student journalism, in which Caroline was interviewed by Iowa Public Radio reporter Charity Nebbe during the annual Iowa High School Press Association conference. Nebbe asked them about a story Mascardo wrote about gender diversity and non-binary identity.
"Caroline — as always — was an inspirational standout. Caroline wouldn't say that, but everyone else did," Whittaker wrote in her letter of recommendation. "Shortly after the keynote, advisers rushed up to me asking where they could read the stories Caroline wrote, saying their students wanted to write pieces that mattered like Caroline (wrote)."
Mascardo also presented a session at the IHSPA conference, focusing on inclusivity and equitable leadership in editorial boards.
"So many students rushed to attend this session that there weren't enough seats for all attendees. None of this is a surprise to me; Caroline is a phenomenal journalist and person, who inspires and motivates with the work they create and the conversations they hold."
Victoria Feng served as news editor and then managing editor of her student online news site. Her adviser, Dean Bradshaw, said she was a solid and empathetic leader.
"She showed other students that they could succeed by virtue of empathy, care, energy, perseverance, and passion," Bradshaw wrote. "Ms. Feng demonstrates a genuine interest in and concern for the world she is preparing to enter. She sees the world through the lens of a polished yet growing journalist."
Elizabeth Travathan served her school publication as director for two years, the second as co-director. Adviser Kathryn Campbell wrote that Travathan excelled in that position, but that isn't all that defines her.
"Her investment in journalism goes far beyond our staff, facilitating convention roundtables for editors in the state as well as working for Orca Tribe, a platform that invites student journalists from the city to report on local arts," Campbell wrote. "She is a strong creative writer with pieces in Up North Lit, has won national scholastics awards for poetry; plus, she is a talented photographer, rising to the level of Honors Art Seminar as a senior."
Schroeder knew she wanted to work for Parkway West's student news site all the way back in middle school. Adviser Debra Klevens is happy she did. The Parkway West Pathfinder won an NSPA Pacemaker and a CSPA Gold Crown under Schroeder's leadership.
Waddle served as the senior social media director for the award-winning RedEye at duPont Manual. Adviser James Miller praised her maturity and leadership skills.