Eye on Ivy Contest Winner: Class B
Below is the editorial that earned top honors in the first Quill and Scroll Editorial Writing Contest for Pakistani students, Class B, which included students in grades 11, 12 and 13, co-sponsored by Eye on Ivy. The contest prompt asked students to show how Pakistani teens could emulate Swedish activist Greta Thunberg and make an impact in fighting global climate change.
Keeping it Cool: The Climate Combat
By Sara Khalid
In June 1988, James Hansen, former Director of NASA Institute of Space Studies, famously remarked, "Global warming isn't a prediction. It's happening." Thirty-three years later, his prophetic claim still rings true. Our ecosystems have been suffocated by the greenhouse effect, and in our pursuit of a mechanized and growth-driven future, environmental concerns have remained largely ignored. 
Years of ignorance have driven the planet into an imminent crisis, with the Intergovernmental Panel on Climate Change (IPCC) reporting a 1.7 rate of increase in global temperature since the 1970s and Pakistan's deteriorating climatic conditions putting it as the 5th worst-hit country suffering from extreme climatic conditions on the 2020 Global Climate Risk Index.
All this is a blaring cry that we have to start rethinking our future. The start of the new millennium saw an increase in the intensity of climate activism. As alarm bells were raised over human contribution to global warming, catalysts for change sprung up in many forms, from environmentalist groups based on a national level to Copenhagen's 2009 UN Climate Change Conference. 
Yet, amid this chaos, in August 2018, an unassuming 15-year-old girl hoisting a cardboard placard with the world's "School Strike for Climate" scrawled atop it, sat outside the Swedish parliament demanding that the Swedish government reduce carbon emissions, per the 2015 Paris Climate Accord. Her protest persisted for over three weeks and soon afterward her actions became highly publicized due to her extensive social media presence and culminated with the formation of weekly mass protests termed "Fridays for Future." By November, over 17,000 students from across 24 nations had echoed her call by organizing protests.
Greta's rallying cause has been to preserve the ecosystem for the upcoming generations, and she seeks to achieve this by encouraging the public to decrease their consumerist behavior and garner more responsibility towards the environment, ergo lessening their individual carbon footprint behavior and cutting down on fossil fuel exploitation and redirecting funds to sustainable energy instead. In an interview with Reuters TV in July 2020, she proclaimed the environmental emergency was "an existential crisis" and insisted that the environmental condition be dealt with on an emergency basis. 
Greta has built momentum in this climate risk outrage with her forthright manner, and her firm belief that the power lies within public perception has helped in developing an introspective attitude towards environmentalism. Greta's dynamic rhetoric and approach have given rise to a "Generation Greta", a new wave of adolescent activists forming startups and mobilizing communities into action. Notable examples include Aneesa Khan, who, while taking the stage at the 2018 UN conference said that this call for systemic change is being heralded by those "who'll bear the brunt," sociopolitical action has been demonstrated chiefly among the youth through the 10 million protests Greta has helped orchestrate.
This proactive approach towards sustainability has seeped into the confines of scholastic exercises, with schools in progressive nations such as Italy and Japan venturing to galvanize students into action; Bangladesh in early 2020 decided to teach elementary school pupils about sustainable agroforestry and a UK-based youth-led campaign, "Teach the Future" is aiming to make climate education a compulsory section of the syllabus. Similar calls have been raised in New Zealand, who've succeeded in making such education compulsory. Adopting such measures equips children with the necessary skills to tackle this issue head-on and makes the present debate much more pragmatic. 
Her youth-led movement has succeeded in raising their concerns to a global and institutional level. But, the point at which intentions embolden revolution is galvanized by action; and how can her claims of "ecocide" denote sincerity while exhibiting an apparent lack of such coveted action? This is where Greta's activism has faced intense vitriol, with many claiming that she scandalizes trivial matters while providing no concrete solutions. Critics slandered Thunberg's apparent flight shame movement, disparaging it as unviable.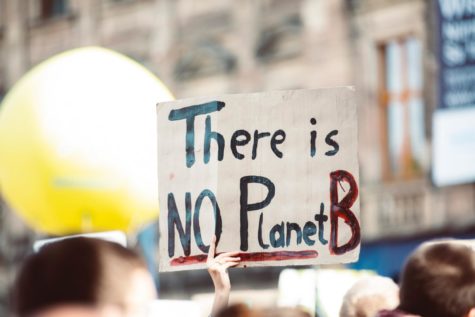 In 2019, Greta had opted to sail to the USA to attend the UN Climate Action Conference in a bid to reduce flight emissions and propagated this as an awareness program, she's received similar disapproval for reaping the benefits of capitalist products yet besmirching neoliberal agenda for its avaricious pursuit of profit.
However, labeling her as a hypocrite does little to solve the present dilemma, it's virtually impossible to produce zero greenhouse gas emissions, fossil fuels power our world today, and critiquing activists who wish to decrease their usage and develop a more eco-friendly mechanism for energy is simply a flawed tactic used to silence them. An integral part of sustainability is learning how to adapt to the current situation through eco-friendly means, rather than eliminating something that is wholly inevitable due to increased human exploitation of the environment. 
Greta continues to be denounced for her school strikes, many considering it a trifling matter that overshadows the real education she could be obtaining. While the point appears rather harmless in manner, adopting this view is a definitive dog whistle, attempting to belittle her for her age. Considering Greta has never explicitly told her young followers to abandon their educational responsibilities in their pursuit of a low-carbon future, she doesn't pose a threat as a bad influence. Instead, assembling such a large movement and promulgating knowledge as a basis for revolution is what knowledge is rooted in. 
Accomplishing such a feat requires discipline and focus which she has expertly portrayed, but as the argument on ecosystem restoration continues, it should be noted Greta simply functions as a mirror to society. Reflecting onto us what might be the result of our unfettered and rapacious habits, a systemic change of ecological sustainability can only be attained if unity and awareness act as our guiding principle. 
Seeing young activists influence such a cultural reset has proved that youth function as a reservoir of vigor and ambition, and it's this zealous spirit that can help break the cycle of intergenerational poverty, leading to a more progressive future. UN Development Program lists the youth segment of Pakistan from 15-19 at 63%, with this burgeoning population of adolescents; targeted investments directed towards suitable amenities and vocational development will aid in channeling their ebullience towards social reconstruction and development. 
Pakistan's economy is spearheaded by the agricultural sector, and this impending climate emergency could spell disaster for the developing nation. Despite its greenhouse emissions per person coming below the 2-ton average as reported by the World Bank, Pakistan's diverse topography has suffered the most. Worsening climatic conditions, food, and water scarcity have caused the country to face a loss of $4 billion annually as per the Climate Change Report.
The varied effects of deforestation and general ecological mismanagement have induced an alarming spread of vector-borne diseases and the intensification of natural disasters has put a chokehold on the coastal port cities, the revered economic hubs of Pakistan; along with the highland regions that harbor the natural reserves of water. The public sector is challenged by these increasing difficulties, and it can likely end up posing a threat to political stability, with mass migration being reported from arid and polar climates to temperate central provinces. 
Youngsters are key to raising awareness about the ecological crisis and helping in promoting sustainable lifestyles in an environmentally diverse country in which 65% are unaware of what climate change even is, according to a 2016 BBC report. Prime Minister Imran Khan's ambitious claims about leading Pakistan on a green trajectory are backed by options for "green financing," providing subsidies to local businesses, and crafting policies for electric vehicles and renewable energy sources.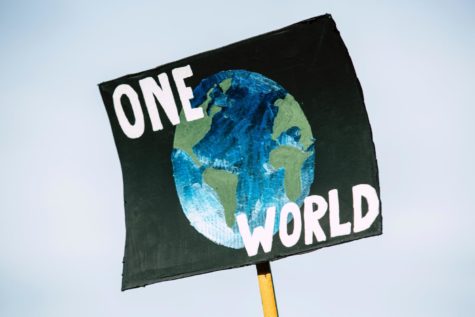 The pernicious threat of environmental degradation will directly impact the upcoming worker class, who will have to deal with limited resources and worsening pollution; their immense number and favorable potential place them as the "priority audience" in formulating climate change policy. To counter this adversity, prioritizing higher education and labor force participation for this demographic is key. Bridging the class gap between urban and rural youth can be accomplished through strengthening digital infrastructure and supporting local cottage industries. 
The youth possess the intrinsic ability to be versatile and coupling it with the government's efficient stronghold will help nurture a culture of resilience, assisting them in adopting eco-friendly lifestyles. Directing focus towards this will lead to a flourishing domestic market and galvanize "green economic growth." The young aren't only shrewd innovators, but also major consumers and have the right to vote. In recent years, their role as ambitious citizens has been emphasized by trailblazing initiatives such as "Kamyab Jawan" by the PTI government which aims to provide funding and entrepreneurship schemes to aspiring youngsters. Student-led NGOs in the provincial capitals have gained popularity in recent years and serve as an integral part of the disciplinary scholastic culture; the uptick in participation has empowered the student community and led to global recognition at institutions such as UN for Youth. 
"Clean-tech" is the latest trend, consisting of technologies that aim to develop a climate-resilient future, and can also work to mechanize the agricultural sector. Carving out a suitable budget for these schemes will lower our carbon footprint, assist in efficacious waste management, and result in optimum utilization of Pakistan's enriched youth. Undoubtedly, they can offer momentum to this cause because presently youth are the most culturally aware and connected. International Telecommunication Union outlined that globally, youth are networked twice more than the regular population.
Social media have helped societal misfortunes gain traction in recent years, notably the Black Lives Matter and Me Too movement. These have primarily been carried out by young users. Similarly, with over 17.1% of the Pakistani population being Internet users as per the World Bank, social media can help be a driving tool in advertising sustainability to the young and this coverage can help tackle misinformation regarding the myriad scientific concerns. 
Regarding formulation of a sustainable regime, it's pivotal that collaborations take place between the government and private sector aiming to form youth-based schemes that lead to an all-encompassing joint framework that can extend towards low-income communities as well. Introducing green jobs in the agricultural sector will not only combat unemployment but lead to a better understanding of environmentally sound practices in the workplace as well as their individual everyday routines.
Active youth engagement can power the future, and the creation of a few solution-driven organizations can not only develop upscale climate repair technologies but also infuse transformative thinking into the otherwise dogmatic culture of Pakistan. Empowering the overwhelming number of Pakistani youth is of utmost significance, and integrating compassion alongside academia is what will help in conserving our lush ecosystems.
https://quillandscroll.org/wp-content/uploads/2021/11/aslihan-altin-v17xPpUKrBY-unsplash.jpg
1500
1000
Jeff Browne
https://quillandscroll.org/wp-content/uploads/2017/10/QS-Logo.png
Jeff Browne
2021-11-29 12:59:20
2021-11-29 12:59:20
Eye on Ivy Contest Winner: Class B