News, tips and advice from Quill and Scroll
By Lauren White and Erin McRae
Local elections make history
Candidates of color make impact on mayoral elections
The first woman of color was elected as Boston's new mayor on Tuesday night. Michele Wu, a Democrat, a former lawyer, and of Taiwanese descent, is joining the eleven women who are also mayors of cities in the United States with a population higher than 400,000.
Pittsburgh also elected the city's first black mayor on Tuesday night, Ed Gainey. The Democrat won over Republican Tony Moreno, a former police officer.
In New York, the city elected Eric Adams as its second black mayor. A Democrat and former police captain, Adams ran on a campaign to address safety issues and focus on revamping the police force in New York.
Here's what you can do:
Local elections are extremely important but often times overshadowed in the flashy presidential and U.S. Congressional races. It's important to recognize the power of local government and the ability we have to effect change at a community level.
Look into who won your local elections and focus on the campaign promises around school boards and educational policies. Hold them accountable! Politicians make a lot of promises, and as a journalist, its's your job to make sure they are actually fulfilling them. Don't be afraid of asking directly for an interview with any and all of your elected leaders. It's their job to serve their constituents, and students are among those constituents.
Vetting the Vaccine
Biden's vaccine rules for 100 million workers are here. These are the details
A federal vaccine mandate has been in talks for a while now, but it's finally here. 
Under the Biden Administrations new vaccine mandate, federal contractors and companies with over 100 employees will have to get vaccinated.
The rules:
Deadline to get vaxxed is Jan. 4, 2022.
Workers must get paid time off to get vaccinated
Employers don't need to pay for testing
Unvaccinated people must wear masks
Health care workers don't have testing option under separate rule — under Biden's mandate most jobs have the option to get the jab or submit to weekly testing but healthcare workers do not have this choice.
Here's what you can do: 
Expect to hear a lot of backlash in your community, maybe even some court challenges. Keep your eye for these. You will want to get all the details you can about court proceedings, arguments, and precedents before you even type the story up.
When covering court proceedings you want to remember:
Expect the unexpected
Arrive (or zoom in) early
Don't use jargon in your writing, you want to make people understand what's going on, not cause them to ask more questions.
Some states have already begun the battle to oppose the federal mandate in court and in their own state laws.
Yes, climate change IS getting worse
Climate impacts are getting worse faster than the world is adapting
We've heard it before and we'll hear it again. Climate change is not getting any better.
As world leaders meet in Glasgow, Scotland to try to curb planet-warming emissions, an uncomfortable reality underlies their efforts: They've gathered on an island in a rising sea, where temperatures are already hotter and storms more severe.
The United Nations says that some impacts from climate change are already irreversible, and our efforts to adapt are lagging.
Meanwhile, a gap is growing between the amount of money that's available and what's needed to protect communities from rising seas, hotter temperatures and worsening storms.
Here's what you can do: 
While we know journalists aren't going to be the ones to save the world from the climate disaster, we are able to educate people on the extremes that we are seeing today.
You need to give you readers the whole, dire picture. This is a great time to make charts and graphics to help visualize the impact climate change has on different communities.
Some readers, in order to get a hold of what is really happening with the earth's rising temperatures, need the picture to be painted for them. Not only do graphs make your story more visually appealing but also helps to accessing different parts of  readers brain.
My favorite tool for making visuals and graphics is Flourish, it has hundreds of templates to choose from to show all sorts of data whether it be categorical or numerical, plus it's easy for beginners and non-coders.
I promise, once you start putting graphics into your stories, you will always want them in there.
Accord on Discord
The Q&S SAB has a Discord now
The Quill and Scroll Student Advisory Board has created a Discord channel for student editors and managers — really, any high school journalist — to share ideas, concerns, successes and stories about their work in newspapers, online news, broadcast news, yearbook and social media.
Just go to this link and start posting. You'll see subject areas where you can talk about design, ethics, photography, in-depth stories, yearbook — really just about anything that you'd like having to do with scholastic journalism.
We look forward to connecting with you!
The Student Advisory Board is also working on other projects this year, including one that will build the public's trust in student journalism and one that will provide an outline for a successful outreach project to middle and elementary school journalism programs.
Keep and eye out for more information on these projects and their outcomes.
Looking Forward
Writing, Photo, and Multimedia Contest will begin accepting entries on Dec. 1, 2021.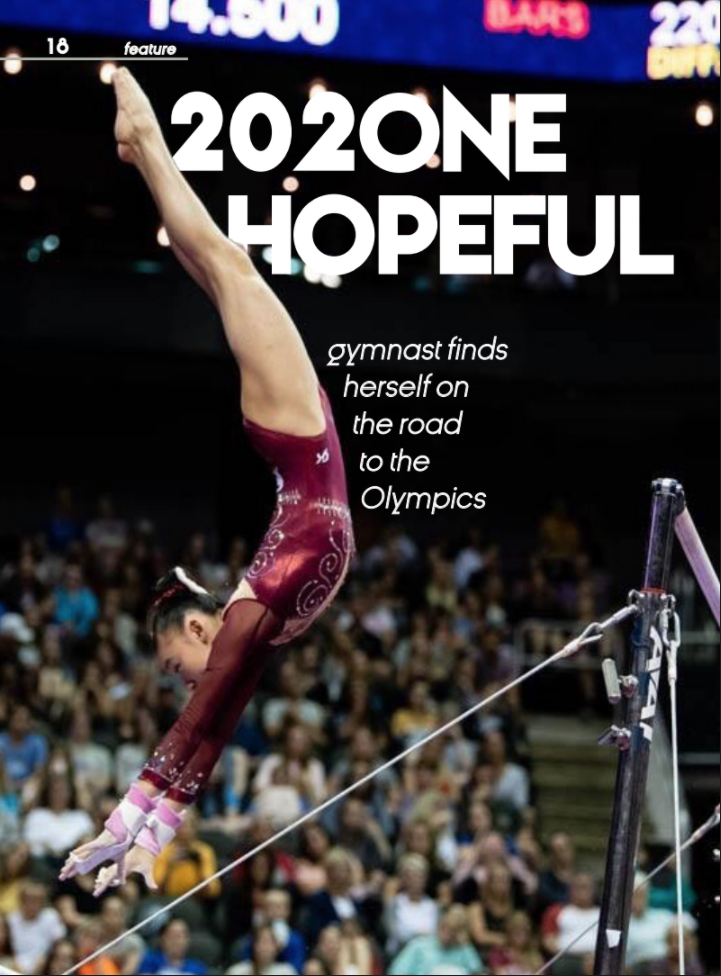 While you wait to get results back from our Yearbook Excellence Contest, you can look ahead to our WPM contest that will open up in exactly one month.
Multimedia Features Package will be the 35th category in the 2022 International Writing, Photo and Multimedia Contest sponsored by Quill and Scroll. Last year we saw more than 3,100 entries from the U.S., South Korea, Canada and China, and 320 students were honored.
The deadline for entries is Friday, Feb. 4, 2022 and all entries must have been published online or in a publication, either school-based or professional.
So don't procrastinate, it is never too early to start gathering entries for the contest.
Not the Oreos too!!
Oreos, Sour Patch Kids and other snacks will soon get more expensive
In part because of global supply-chain issues, some goods are getting more expensive — cars, gasoline, toys. And it looks like our favorite snacks are next. 
Mondelēz International, the company behind snacks such as Oreos and Sour Patch Kids, announced in a call with investors that U.S. customers can expect prices for their products including Chips Ahoy! cookies, Ritz crackers and Toblerone chocolate to increase by 6-7% beginning in the new year.
But despite higher prices, the company says the demand for snacks has not diminished — the pandemic may have even increased it.
Transportation costs and "industrywide supply-chain constraints" are some of the factors responsible for the spike in pricing.
Here's what you can do: 
We keep hearing the term 'supply-chain' issues. What does that even mean? This is your chance to educate your readers and answer that question for them.
Breaking it down:
The pandemic caused many factories to be short staffed
In response, shipping companies cut their shipping schedules in half
When the demand for household items skyrocketed these companies could no longer keep up
Experts know the nitty-gritty about it all, so that's exactly who you should speak to. These experts will help you explain to your readers what's going on, but your job is to put it in words that they will all understand.
You want to give the story of why it's happening but also the story of how it's affecting local businesses. Are they feeling the weight of this supply and demand disaster?
Understanding the supply chain issues can take a while, so in the meantime fuel up with your favorite treats — while you still can.
Bonus grammar tip: If you're writing about the "supply chain" as a noun, there's no need for a hyphen. However, if you use the phrase as an adjective to describe a noun, use the hyphen, as in "supply-chain" crisis, something NBC News didn't do in the video headline below. Oy.
It's a lawsuit, cool cats
Carole Baskin sues over 'Tiger King' sequel
Whether you love it or hate it, nothing brought the world together during the pandemic quite like Tiger King.
Carole Baskin, one of the principal subjects of the hit Netflix documentary series Tiger King, is suing the streamer as well as Royal Goode Productions over the upcoming Tiger King sequel.
According to paperwork filed yesterday, Baskin and her husband, Howard Baskin, say that Tiger King directors Eric Goode and Rebecca Chaiklin had repeatedly told them that the footage they were collecting of Carole Baskin and her conservation company, Big Cat Rescue, was going to be used in a "single documentary feature film."
The Baskins also filed for a temporary restraining order that would've stopped the release of the show, which was quickly denied by a judge the same day.
Here's what you can do: 
For a story like this it is beneficial to understand what happens before a case is taken into the court room. Like what filings have been done and what a temporary restraining order is.
The judiciary is one of the three branches of government. Therefore, coverage of the courts fulfills part of the watchdog function of the media. Second, there is a great deal of public interest in what the courts do, particularly in criminal cases.
Legal proceedings however chaotic follow the same structure, and allow the same kind of etiquette if you want to follow them.
You don't need a degree in law to report about it, but it can helpful to talk to someone with a law degree. They can guide you through the process and give insight to how strong a case is. As long as they aren't speaking about their own clients their insight can be very thorough if they know about the case.
Cat debuts in New York
No, not the old musical, but an election circus spices up NYC mayoral race
Okay this has been my favorite news story this week. Every time I read it, I find something new that I didn't notice before.
Republican mayoral candidate Curtis Sliwa tried to bring one of his SEVENTEEN cats, Gizmo, into his polling location last week but the feline friend was denied entry.
Sliwa, without his cat, got into the polling place but was reprimanded for wearing his own campaign merch — which is not allowed.
Finally being able to cast his vote, Sliwa's ballot go jammed in the ballot reader, which needed to be repaired.
All of this happened a week after the man was hit by a taxi, which explained his stylish shoulder sling (not in the video below)!
Here's what you can do: 
Finding interesting people out in the world makes for a great feature story.
A profile feature is a newspaper article that explores the background and character of a particular person. The focus should be on a news angle or a single aspect of the subject's personal or professional life. The article should begin with the reason the subject is newsworthy at this time, and should be based on an extensive interview with the subject.
Profile features should include the major elements of hard news stories, but should also provide readers with details help to capture the essence of the person you are profiling. Contextual information should clearly show readers why the profile subject you have chosen is relevant and interesting.
Profiles are fun to write because you get to be creative. You describe the person, the room you interviewed them, and in Sliwa's case, you can name off his 17 cats. Getting to know this person is crucial because it brings the story to life and readers can get captivated by your source.
Reframing the Future
Q&S Vice President, shares his thoughts on the term "high school journalist"
By Patrick Johnson
In my research I do a lot of thinking about journalism's future. I'm one of many scholars who are attempting to tackle this question with vigor and grit. But unlike many scholars, I not only think about what the future looks like, but I also think about what that future is in the context of the future actors: the current student journalists.
I've spent over half my life working in and with scholastic journalism, both at the high school and collegiate levels. What often struck me was that despite the journalistic excellence happening at these levels, the word student evokes a negative, and sometimes visceral, response for those in places of power and privilege—including professional journalists. It is as if being a student means you are lesser, lacking professionalism, or unable to keep up.
I argue that we should see it as the opposite.
Just because a journalist is a student doesn't mean they can't do the work of a professional; it just means they are training to join the ranks of those that came before them. Despite want to reframe the term to call these journalists "pre-service," much like their teachers were called before they graduated and passed their boards, I know that will require a much more systemic and intuitional change. Thus, I want to use my remaining words to share why we need to elevate student journalism because it can fill the gaps long left by declining financial stability and trustworthiness in the news.
Who is more local than the student journalists: Several studies find that audiences are craving a return of local news. While several nonprofits are looking to tackle this concern, we are neglecting the impact that student journalists can and should have on the news deserts in their communities. If we as journalism educators truly believe we offer authentic experiences to our students, then let's put our money where our mouths are an advocate for our newsrooms to be the newsrooms of the communities we belong. If we are concerned about finding news, then we should be looking beyond the brick-and-mortar walls of the schools we spend a third+ of our days housed within. If the future needs to include local, then I think our future should be local.
Who is more news literate than the journalism kids: We know we have a media literacy problem, and I'm among many who are calling for more action to teach it in K-12 and higher education classrooms. Illinois recently passed a required media literacy course for high schools, the first state to do so. More need to get on board, but until that happens, I think we as journalism educators need to recognize that we can do more than what's perceived; we can do more than advise publications and teach an elective. We, including our student journalists, can be providing professional development for teachers in our schools to integrate journalism techniques into their classrooms. We, including our student journalists, can be offering community workshops to help train youth to become more news and media literate. Let's get out of our labs and into our communities (think Sister Act when the nuns leave the convent and head to the streets).
Who is more diverse than the students we learn from each day: As journalism faces a moral reckoning, we must recognize that we are too. We need to be a better at imagining a stronger future for journalism education that includes all voices, not just the voices that make for the most eye-catching headline or audience clicks. We need to be preparing the future of journalism to make journalism better, stronger, and more equitable. We need to do this by creating individual agency in our students, empowering community involvement and growth, and elevating democratic successes and civic responsibilities. If democracy dies in darkness, then the way we avoid the darkness is to shed light. Our students are that light, so let's train them for a more diverse, equitable, inclusive, and just future.
Our students can do these things; professionals struggle to move beyond the breaking news or remember what it was like to search for a better future. Some are trying, some are succeeding, and many are failing. Why don't we help them by showing them what our journalists can do.