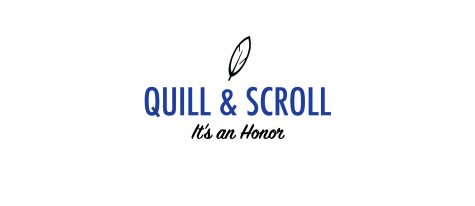 ANNUAL REPORT OF THE EXECUTIVE DIRECTOR
For the year July 1, 2019 through June 30, 2020
TO THE BOARD OF TRUSTEES:
Following is the annual report of the executive director of Quill and Scroll Corporation and Quill and Scroll Foundation. Detailed financial statements prepared by the auditor as part of the annual financial review have been provided separately to the board and are incorporated into this report.
SECTION I — OVERVIEW
Quill and Scroll fell short of many of its stated goals in the fiscal year ending June 30, 2020, a distinct result attributable in great part to the COVID-19 worldwide pandemic, which shut down most high schools — as well as the University of Iowa — beginning in mid-March and continuing through the end of the fiscal year.
Prior to the pandemic's disastrous impact, we saw annual increases in contest participation. After the pandemic, we marshaled our resources and overcame tremendous obstacles to keep the organization afloat. This is in no small part a product of the dedication and work ethic shown by Administrative Assistant Judy Hauge.
We finished the year still afloat, but at a July special Board of Trustees meeting, a preliminary budget was passed that reflected several cuts and the pressing need to recover quickly from this year's downturn.
This report will highlight progress made and challenges faced in the following areas:
Member services, including contests, scholarships and News Media Evaluation.

Communications initiatives

Partnerships

Finances
SECTION II — SERVICES
Memberships and Charters
After seeing a 15-year high in the number of new charters in 2018-2019, we slid back to 31 new charters in the past year. That number is the lowest since 2009-2010. This despite the professional staff's work to connect with potential new charters through travel to regional and state conferences in fall 2019, as well as the national convention in Washington, D.C. The cancellation of the spring national convention further hampered our ability to reach out to potential new schools and members.
The number of new members, however, is the most distressing piece of data, considering that the 4,179 new members inducted in 2019-2020 represents the fewest inductees in any year in any data set we can find. Of course, timing is everything in life, and when most school districts in the U.S. went to virtual learning in mid-March and stayed that way through the end of the year, that also corresponded to our busiest season for inductions. When you consider that the majority of our revenue comes from memberships, a 35 percent drop in memberships from one year to the next is potentially devastating.
You can see how induction numbers dropped last year from the previous 11 years.
| | | |
| --- | --- | --- |
| Year | New Charters | New Members |
| 2008-09 | 29 | 8,811 |
| 2009-10 | 31 | 8,297 |
| 2010-11 | 44 | 7,663 |
| 2011-12 | 37 | 7,441 |
| 2012-13 | 42 | 7,249 |
| 2013-14 | 38 | 6,442 |
| 2014-15 | 40 | 6,628 |
| 2015-16 | 40 | 6,812 |
| 2016-17 | 45 | 6,397 |
| 2017-18 | 43 | 6,273 |
| 2018-19 | 50 | 6,385 |
| 2019-20 | 31 | 4,179 |
These numbers could have been even worse had not the organization taken several steps to boost memberships:
We created an online form so that teachers wouldn't have to go through their business offices if they wanted to pay via credit card. This option is still available this fall and easily accessible on the website.

We allowed individual students to purchase memberships and paraphernalia if their teachers provided us with a list of inductees from their school. This, too, is still available, though the page is not publicized even if it is published.

We increased the number and the volume of our newsletters — in addition to more frequent social media posting — to let schools know about these two options.

Nine schools took advantage of Jeff Browne's offer to host a virtual induction ceremony, which is a nice way to build a more personal connection to students.

We brought in temporary help in April and May to help Judy Hauge process and ship orders in a timely manner.
Because memberships and charters were down, the sale of graduation cords, membership patches and other paraphernalia also dropped. You can see a more detailed accounting of that in Section V of this report.
For 2020-21, we're reaching out to new charter schools from the past two years, many of whom still haven't inducted students (beyond the obligatory first member, which is part of the charter application), and we plan to attend the spring national conference in Seattle, if it happens. The professional staff has agreed to see if attendance at the spring conference may help even more because it's at the time when most schools are submitting their membership and paraphernalia orders. The current virtual atmosphere for all state and regional conferences has allowed Jeff Browne to present and represent Quill and Scroll at more conferences than normal. As always, it's our belief that visibility is our best strategy to increase the number of inductees and new charters.
Contests and Critiques
Both of our main contests — the Yearbook Excellence Contest and the Writing, Photo and Multimedia Contest saw an uptick in entries. In fact, it was the third consecutive increase in the WPM Contest and the second consecutive year for the YEC. However, we are still trying to catch up to the past. 
The WPM numbers were juiced even more through our outreach program with ASDAN China, which submitted 213 entries to a separate WPM China Contest. The winners from the WPM China Contest were also then entered into the general WPM Contest. Over the past two years, Chinese students have submitted 402 entries, and several Chinese students have won awards in the International WPM Contest. 
The News Media Evaluation saw the fewest number of entries in our record-keeping after two years of slight increases from 2017. It is our hope that the board can consider action regarding the News Media Evaluation, making it either more attractive for schools to enter or making it a different kind of service altogether. The chart below shows the historical numbers for all three services.
Historical participation numbers for critiques and services
| | | | | |
| --- | --- | --- | --- | --- |
| Year | WPM | YEC | ASDAN | News Media |
| 2008-09 | 2,748 | 1,237 | NA | 154 |
| 2009-10 | 2,585 | 1,068 | NA | 123 |
| 2010-11 | 3,248 | 1,456 | NA | 103 |
| 2011-12 | 3,127 | 1,517 | NA | 87 |
| 2012-13 | 2,623 | 2,124 | NA | 82 |
| 2013-14 | 2,238 | 1,852 | NA | 88 |
| 2014-15 | 2,258 | 1,609 | NA | 85 |
| 2015-16 | 2,003 | 1,851 | NA | 70 |
| 2016-17 | 1,798 | 1,463 | NA | 57 |
| 2017-18 | 2,065 | 1,238 | NA | 66 |
| 2018-19 | 2,297 | 1,306 | 189 | 64 |
| 2019-20 | 2,435 | 1,457 | 213 | 46 |
Yearbook Excellence Contest 
The second all-digital YEC saw schools and advisers work more smoothly with our Google-based entry system. Our judges also found the online judging system more 
The number of entries increased by 11.6 percent from the previous year. For the second year, we promoted the YEC for the first time by using a postcard instead of the traditional flier. Categories remained the same as the previous year, though we have dropped the index category for 2020 and added Sports Reaction Photography. 
As with the WPM Contest, we hope to be able to move from our Google platform to an outside vendor whenever that's feasible financially.
The numbers:
Gross revenue equaled $7,280 from entries.

Yearbook company sponsorships brought in $3,995.

Judging expenses cost $1,121.
Writing, Photo and Multimedia Contest
The WPM saw its greatest number of entries since 2013, and if you add in the ASDAN entries, it was the most since 2012. The total of 2,648 also represented 6.5 percent increase from the previous year. This was the third year the WPM was conducted digitally. 
The WPM margin increased even more this year because of the increased number of entries and because several judges chose to donate their stipend back to Quill and Scroll.
The numbers:
Gross revenue equaled $13,221.

Judging expenses equaled $2,025.
The WPM kept to 30 categories but eliminated two categories and added more video categories.
News Media Evaluation
The News Media Evaluation continues to be the service that sees the fewest entries, dropping to just 40 schools who were judged in 2020 (46 registered). That may have been a product of the pandemic closures, but the general trend has been dropping for years.
Again, the board may wish to direct the professional staff to make changes in the system or to partner with another organization to extend Gallup Awards to the best of the best in those other evaluation services.
The numbers:
The NME brought in $4,405 (down from $6,400 the previous year).

Expenses for the NME equaled $1,131.
Vanessa Shelton Chapter of the Year Award
Francis Howell North High School in Saint Charles, Missouri submitted the most complete application. FHN will accept the award this fall, with Vanessa Shelton presenting at the school or in a virtual ceremony. FHN will donate its five free memberships to another school, either in Iowa or in the Saint Louis area.
SECTION III — COMMUNICATIONS
Quill and Scroll's communications efforts for 2019-20 included the initiatives established the previous year, including the modernized website, the Digital Quill magazine and monthly email newsletters. The Digital Quill features:
The Weekly Scroll news curation

THE SOURCE podcast

Various other digital content.
Website
Our modernized website saw a monthly average of 3,689 sessions, including about 15,436 page views and 2,820 users in 2019-2020. Activity usually spikes in the spring as students and advisers go to the website to learn more about membership requirements, but this year our highest traffic was in December and February when we announced contest results. Our spring traffic was down compared to previous years, and we suspect the global pandemic is at the heart of that.
The Digital Quill magazine
Our most viewed stories in the online magazine continue to be the release of our contest and Gallup Award winners. We had more than 2,600 views for the WPM Contest results, for example, and more than 600 views for the Gallup announcement. The most-viewed story was a story accompanied by a podcast of an interview with Ron Stallworth, the subject of the film "BlacKkKlansman."
The Weekly Scroll audience varies according to the time of the year. We promoted it through the Journalism Education listserv, social media and our e-newsletter. WS audiences varied from a high of 400 to a low of 114; some of the most read blog posts were during the first few weeks after the pandemic closed schools in mid-March.
THE SOURCE podcast this past year was more varied than the first year, when we focused on Quill and Scroll's eight guiding principles. We garnered 786 downloads of the 11 podcasts produced last year, for an average of 71.5 listeners per episode. For 2020-21, the podcast's focus will be on the traits of good journalism judges look for in our contests. The first two of the year have been discussions with our judges for political and review writing.
Our corporate overview video was completed early last year and posted on the website soon after. Jeff Browne and Daily Iowan student Roman Slabach worked together to produce, shoot and edit the video, which you can watch here https://quillandscroll.org/about-us/ or on YouTube https://youtu.be/Ha3mS1OFfnc. 
One longer interview was turned into a stand-alone video, and Jeff Browne also produced four one-minute videos featuring Quill and Scroll scholarships winners from 1977 through 1999. You may watch those here https://quillandscroll.org/scholarships-2/past-winners/. 
Jeff has also created several more videos that have been distributed to several state and regional press associations touting Quill and Scroll services, and short videos in which Jeff and student staff spoke directly to members about our services.
At some point, it would be helpful for Quill and Scroll to invest in more production equipment for video and audio pieces, but that is a discussion for another year.
SECTION IV — PARTNERSHIPS
ASDAN China
We increased our participation by ASDAN from 189 WPM entries to 213 this past year. We also produced a short video in February that was distributed to Chinese students. In it, Jeff Browne encouraged students in China to continue to work at journalism despite being confined to their homes during the early days of the pandemic. 
Journalism Education Association
The second year of our JEA partnership netted greater exposure for Quill and Scroll.
In 2019-2020:
The Quill and Scroll Student Advisory Board worked with JEA Scholastic Journalism Week chairman Adam Dawkins to plan SJW activities for students across the U.S.

Quill and Scroll is now the co-sponsor of the Student Journalist Impact Award, which Jeff Browne presented virtually to students from Grand Junction High School in Grand Junction, Colorado.

Jeff Browne served again on the committee that determines the First Amendment Press Freedom Awards.

Jeff Browne submitted to CJET: Journalism Education Today — the magazine of JEA — two spreads featuring winners in Quill and Scroll contests along with judges' comments about the entries. Both were published in CJET.
University of Iowa School of Journalism and Mass Communication
Quill and Scroll again supported the UI journalism program in several ways.
Jeff Browne, Judy Hauge and students hosted a table at the Iowa High School Press Association's Fall Conference in Iowa City. In addition, Jeff Browne presented three sessions at the conference.

Jeff Browne taught Sports Writing in the fall 2019 semester as an adjunct professor. He will do that again in spring 2021.

Jeff Browne also served on the Board of Directors of Student Publications Inc., the parent company of the Daily Iowan and DITV.

Dr. Jenifer Vick and students in the UI's Nonprofit Leadership and Philanthropy program, created a plan for increased social media engagement for Quill and Scroll and presented their findings in December 2019. We have implemented most of their suggestions.
Media in the Public Interest
Jeff Browne serves on the Board of Directors of MPI, a nonprofit organization based in Boulder, Colorado that encourages responsible journalism that covers social justice and environmental stewardship. Browne helped create a partnership between MPI and its sister organization, the Public News Service, and Iowa Watch. For 2020-21, we are creating a podcast pilot that PNS will distribute to its network of radio stations in 37 U.S. states. We hope to turn that into a grant that will help support the production of the podcast.
Quill and Scroll Student Advisory Board
Nine students served on the Q&S SAB during the 2019-2020 academic year. Their main focus was to work with JEA on the aforementioned Scholastic Journalism Week activities. They also contributed work to the Quill and Scroll magazine and website, particularly on two podcast episodes.
State and Local Journalism Organizations
Executive Director Jeff Browne traveled to conferences in Nebraska, Wisconsin, Colorado and Iowa to present to high school students and advisers there. He also was part of the faculty for virtual summer workshops in Saint Louis and Iowa City. Other plans to participate in workshops were scuttled when the workshops were canceled.
SECTION V — FINANCIAL REPORT
This is a brief narrative summary of the report you have from Webb & Company, our accountants.
QUILL AND SCROLL CORPORATION
Total revenue was $260,462, down nearly $39,000 from the previous year. If you take out the $44,800 revenue we received from the Paycheck Protection Program, we were down nearly $84,000 from the previous year.

Total expenses dropped to $275,517 from $290,094 the previous year, a drop of nearly $15,000.

Revenue minus expenses resulted in a net negative margin of $14,577. 
Most distressingly, our reserves have been raided in order to pay for expenses, and we'll need to build back our reserve, with an eye toward having eight months of expenses in reserve by the end of the decade. 
The Board of Trustees for the Corporation met in July 2020 to approve a budget for 2020-21. You may view the final budget here: https://docs.google.com/spreadsheets/d/1vOcoc6Xq-HndFp2_LmFhxvkz1qfOLhfs-1zoSPxYro0/edit?usp=sharing While the budget zeroes out for this year, it's our hope that by cutting back on salaries and inventory purchases we can start to build back that reserve balance, which stood at $38,500 just one year ago. As with any budget, it is a working budget, and can be changed if needed.
Office Operations and Staff
Judy Hauge completed her 29th year as Quill and Scroll's administrative assistant, and Jeff Browne finished his third year as the executive director. Nichole Shaw led a group of student assistants, which included Sylvia Clubb, Peter Ruden and Jamie Wilhelmi.
Total employment costs for professional and student staff equaled $194,017, up nearly $5,000 from the previous year.
Salaries and wages — $125,748

Insurance — $34,009

Employee Flexible Benefits — $2,500

Pensions — $17,666

Work-Study — $3,440

Payroll tax — $9,166

Parking — $1,488
Other Expenses
The cost of program items available for sale was $38,582. That includes $20,213 for member pins, $11,355 for mailing expenses and $7,014 for graduation cords. The total is nearly $20,000 less than the previous year, but it was driven by the lack of demand for memberships and paraphernalia.
Travel costs $2,820 and other convention expenses for sponsorships equaled $1,448. That travel expense was lower than usual because of JEA cancelling its spring 2020 convention.
The Board of Trustees meeting expenses dropped to $761 because it was almost entirely virtual.
The Corporation finished the year with $307,342 in assets and $42,350 in cash and cash equivalents as required by the Board of Trustees. It had $16,174 in liabilities, for a total of $291,168 in net assets. Most importantly, we finished with these balances in banks:
Checking account balance $18,176

CD balances $18,485
SECTION VI — QUILL AND SCROLL FOUNDATION
Foundation funds at the end of FY20 equaled $183,214 — $63,165 in commercial accounts and $120,049 in CDs at Green State Credit Union.
The Foundation saw revenues of $2,780 in contributions and another $3,719 in investment income for a total of $6,499.
The Foundation awarded six student scholarships for 2019-2020, all valued at $500:
Sophia Ryland, University of Texas

Hannah Miller, Elon University

Deana Trautz, Austin Community College

Linda Shi, Northwestern University

Grace Altenhofen, Drake University

Liza King, Mississippi State University
The Foundation also provided a $500 scholarship to adviser Laura Bowe of New Hampshire.
Respectfully submitted, 
Jeff Browne
Executive Director