Why the Future is Ours to Mold
Q&S Student Advisory Board members explain the importance of scholastic high school journalism.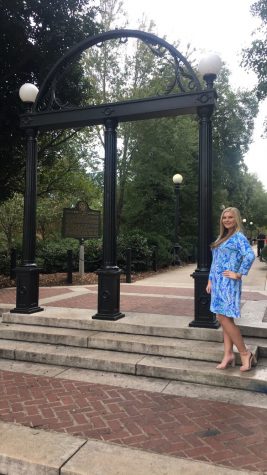 By Bronlyn Holland
Ola High School (Georgia)
Quill and Scroll Student Advisory Board
Recently, it has become a commonplace for individuals to demonize journalists for the way we do our jobs — for doing investigative work, using anonymous sources and even for choosing journalism as a career.
We're not immune to criticism as high school journalists. But let's be perfectly clear: America isn't free without the work we do. America needs journalists, but just as importantly: America needs scholastic journalists.
Scholastic journalism is important because student publications give the youth of America a platform to speak out and investigate deeper into stories that need better coverage. Student journalists do not need to stand in the shadows and cower behind the oppression of what other journalists have faced.
One only has to look at President Trump's Twitter history to see something disparaging about the nature of the press, about whom they offended, about how they twisted a story to a biased perspective. It is not a journalist's job, however, to make sure everyone's feelings are okay about a story. Without strong scholastic journalism programs, we risk an entire generation of citizens who will not understand or appreciate the work of a free press. Yes, controversial topics rise to the surface, but that is the "classroom" for student journalists. They need to learn how to broadcast their voice in a way their message will get across.
These journalists can not be told "no" in fear of the repercussions of a story. Our job is to report what is going on.
We, as high school journalists, are the ones who students will come to when something is happening at the school or in the community. Yes, there are city publications, but they are not living their day-to-day lives at our school and hearing the conversations between administrators,  teachers and students.
We are here to dig deeper into stories and seek truth. We are here to keep the courage and integrity of the press positive.
Student journalists are more than photographers and writers. We are everything in between, storytellers, watch dogs, representatives, citizens, students, etc. These roles compose scholastic journalism.
The leadership and technical skills scholastic journalists obtain during their high school career is outstanding. These skills evolve students into more mature individuals, independent thinkers, and skillful leaders in the newsroom and community alike.
Publication leaders on editorial boards and advisory boards know how to help others and coach them along. We know how to treat each other with respect.
We know when to stand our ground and how to approach delicate situations. We are more than a flipbook with questions and a camera around our neck. We are here for the emotion —every smile and every tear.
This is our job and this is who we are. #AmericaNeedsJournalists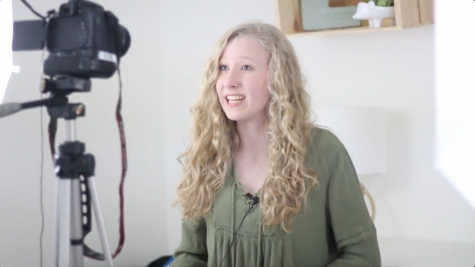 By Emily Hood
Francis Howell North High School (Missouri)
Quill and Scroll Student Advisory Board
Student journalism has a strong presence in Missouri schools over the past 30 years. At Francis Howell North, we are fortunate to have a supportive adviser and administration that have provided us with the opportunity to tell many meaningful stories to our school community. After a student at our school passed away from a heroin overdose in 2016, our in-depth section of the newspaper profiled the heroin epidemic in Missouri and efforts by the community to help those in need. Because we are lucky to receive First Amendment rights at our school, we were able to provide important material to a grieving community looking to make change.
A high school newsroom is the ideal place for aspiring journalists to learn the ethical values of journalism and get the chance to make an impact in their communities. Freedom of the press allows students to explore and share important stories.
However, in 1988 student journalists were denied full protection under the First Amendment after the Supreme Court decision of Hazelwood v. Kuhlmeier. This decision allows school principals and administration broad power to censor high school publications and restrict what is published to the student body.
Since that decision, 13 states have passed legislation that negates Hazelwood, but most schools in the United States still bear the weight of the Hazelwood decision. Even in states where legislation that overrides Hazelwood is passed, many administrators still use censorship powers illegally on their school publications.  
As the country vigilantly watches the media for accuracy, it is essential journalism students are thoroughly trained to provide a full perspective on issues and events. Student journalists need full First Amendment protections in order to accurately and fully report news stories. They can provide their communities with crucial information on a wide range of topics- from depression to the firing of faculty and coaches.
High school journalists are in a unique position where they are able to connect with their peers. Because of their age and knowledge of their audience, they are able to share controversial issues that affect teens on a daily basis such as sex, alcohol, and drug addiction. Under the Hazelwood precedent or states with no Hazelwood protection, a student could discover that many classmates are suffering from drug abuse issues. They could want to write an investigative piece on the effects of drug abuse in their communities and resources available to those who need help. An administrator in many states could legally prevent this piece from being published purely because they fear the idea of bringing up drug addiction in the first place, despite efforts from the student to present the issue in a factual manner.
Because of strong censorship powers given to principals, many high school publications do not even attempt to cover tough topics. There could be teenagers who struggle with substance abuse issues that might have been able to get treatment or stay away from drugs if they had been provided with information quickly and easily from the school newspaper. These stories may reach them in a way that nothing else could.
Censorship not only prevents information from getting to the school community, but it also stops journalists from checking those in power. A great example of journalists checking power is the Pittsburg 6 reporting team from Pittsburg, Kansas. Through their research, the staff members discovered that their new principal had lied about her credentials when applying for the position. Their discoveries forced the school board to hire a new principal. If those students had not been granted First Amendment protection through state legislation and had to go through a prior review process, it is not likely the principal would have allowed the story to be published. Because the students knew their power as journalists, they felt confident in their ability to investigate and report. This is just one example of how important student journalists can aid in the well-being of both their schools and communities.
Putting the responsibility to cover sensitive topics can seem like a daunting task to place upon a 17-year-old student. The ability to make tough decisions in quick moments can be a skill that is developed with age. However, the creation of an editorial policy for a publication allows for a guideline to follow in tricky situations. They outline specific procedures journalists must follow to protect all parties involved in a story. Editorial policies can help ease the worries of administrators and state legislatures. The decisions made by editorial boards can be based on guidelines rather than emotion. Editorial policies help journalists use their First Amendment rights responsibly.
Without First Amendment rights, student journalists are not able to do their jobs effectively and cannot provide their community with vital information about the issues they face. In a time where the media is constantly scrutinized in the public eye, the importance of creating well-rounded, ethical and objective journalists is growing every day. Work created in the high school newsroom can build a foundation of high quality reporting by students that can carry over into strong journalism careers for years to come.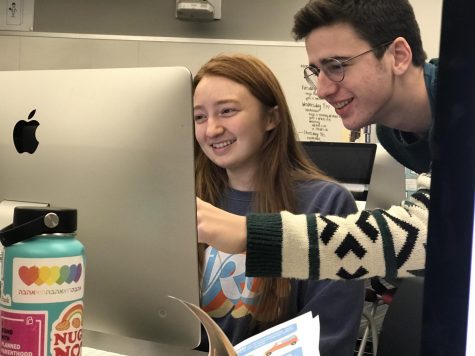 By Jack Rintoul
Kirkwood High School (Missouri)
Quill and Scroll Student Advisory Board
Student journalism is in danger, and it's our job to fix it.
Currently 14 states have passed anti-censorship laws, and while that is a positive start, the lasting effects of Hazelwood v. Kuhlmeier impact students publications all around the country. And that's a problem.
Student journalists have a important job: to investigate problems, to expose issues, and to challenge the district to make sure the needs of students are a priority. With administrative prior review, that job cannot be done. Prior restraint law constricts the platform for students to share their honest opinions and allows the district to pass new policies without review.
One of student journalism's biggest successes is its ability to teach students skills they can actualize as a career. Skills like writing, designing, leadership and working as a team are invaluable when students move past their secondary education. However, journalism classes lose that edge when stories are looked over before print and administrators censor controversial articles.
With the current political climate and distrust of the media, teaching honest and real journalism in high schools and colleges is increasingly important and cannot be done without students having the same rights as professional journalists. But with state senators who don't care and power-hungry school board members, attempting to pass this law feels near impossible.
That's where students come into play. I urge publications to work together and write to their local senators about creating and passing a "New Voices Act" to join the nationwide movement against prior review. Not only do we need to let them know, we need to demonstrate to our administrators and state legislatures that student journalists can handle this responsibility. When working on sensitive subjects, go the extra mile when reporting and share opinions from all sides. Cover subjects that matter, not just writing something for the mere point of being controversial.
If change is going to happen, it must start with us, the students. We can create a country without censorship and once our high schools are teaching truth-seeking, unbiased journalism, these teenagers will head off to college and hopefully, with the help of higher education, improve our national media for the better.
I am so lucky to go to a school that doesn't limit my voice. The ability to delve into topics that might make the school board uncomfortable is what journalism is all about. My hope is that one day in the future, with the passing of laws like these, every student can experience the same rights in their school, as I do.
With the right work ethic, students now can ensure the value and importance of student journalism later.