Six students from five states earn awards to study journalism in college
Sophia Ryland from A. N. McCallum High School in Austin, Texas has been named the 2019 winner of the George and Ophelia Gallup Scholarship from Quill and Scroll, the International Honor Society for High School Journalists.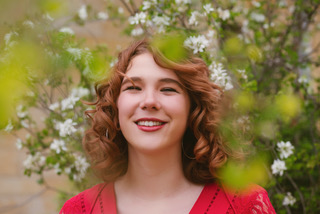 Ryland, who will study journalism at the University of Texas at Austin, earned the scholarship because of her academics and her success in Quill and Scroll contests, but above all because of the stellar work she did for The Shield, McCallum's award-winning student-run news magazine and news website.
Perhaps Ryland's most impactful story for The Shield was an in-depth multimedia piece that outlined the history of segregated schools in Austin and how that segregation still affects the school district. She then reported on potential solutions to the problem.
"We received thousands of views on our website, and teachers even assigned their students to read it in class," Ryland wrote in her scholarship application. "However, the most meaningful part for me was hearing from students and adults who told me of their newfound resolve to do something about it."
After the story's publication, McCallum High School founded the MacJustice Coalition, which hopes to address inequalities in the school district.
Her adviser at McCallum, David Winter, outlined Ryland's other contributions:
"She has written about the plight of homeless students at our school and what is being done to help them, about how social media can both help and hurt a student's college application, about how a variety of demographic factors has shaped enrollment within our school and district, (and) about how the district's failure to maintain and modernize its campuses has relegated the system to second-class status within the region and whether or not a proposed $1 billion bond would significantly ameliorate that problem."
Five other scholarships — all worth $500 — will be awarded to student-journalists from five states:
Hannah Miller, Harrisonburg (Virginia) High School to Elon University; George and Ophelia Gallup Scholarship.
Deana Trautz, Cedar Park (Texas) High School to Austin Community College; Edward J. Nell Memorial Scholarship.
Linda Shi, Woodward Academy (Georgia) to Northwestern University; Edward J. Nell Memorial Scholarship.
Grace Altenhofen, Shawnee Mission North (Kansas) High School to Drake University; Edward J. Nell Scholarship.
Liza King, Richland R-1 (Missouri) High School to Mississippi State University; Richard P. Johns Scholarship.
Below are some highlights about each student, written by their journalism teachers.
Hannah Miller, Harrisonburg (Virginia)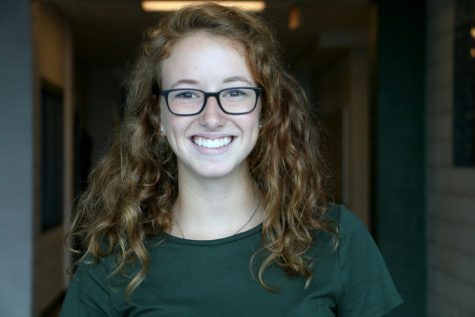 As editor-in-chief of student media at Harrisonburg High School, Hannah led her staff to a second consecutive Pacemaker nomination from the National Scholastic Press Association and a top-13 website ranking from School Newspapers Online.
"Much of this success is because of great leaders like Hannah. She works beautifully with the younger staff members and takes the time to patiently teach them what they need to do to improve their writing, photography, design and infographics." — Valerie Penton Kibler
Deana Trautz, Cedar Park (Texas)
Deana served as the editor-in-chief of the Wolfpack newspaper, and she also was a member of the school's yearbook staff during her time at Cedar Park. Her most impactful work was a team project called "Triggered" in which Deana worked with broadcast students to produce an in-depth series about safety at Cedar Park that included serious looks at guns in school and mental illness.
"Her success in writing comes from the fact that Deana is not a afraid to ask the hard questions. She has developed a knack for interviewing and interviewed our head football coach about his views on using slurs in the locker room, wrestlers about the difficulties of 'making weight,' and administrators about everything from cyberbullying to mental health. Her knowledge and motivation to make change is a quality not seen in many high school students." — Paige Hert
Linda Shi, Woodward Academy (Georgia)
Linda reported on several important topics during her time at Woodward Academy, which includes her senior year, when she served as editor-in-chief. She covered sex education, gender disparity regarding the school uniform, and the impact of stress and lack of sleep on students. She won a Quill and Scroll award for news writing in 2019.
"Here excitement and openness to ideas has been good for the rest of the staff. From the Kavanaugh hearings to the latest book and culture podcasts to new Netflix movies, she proves herself informed and curious." — Rebekah Goode
Grace Altenhofen, Shawnee Mission North (Kansas)
In response to a school administrator confiscating a student photojournalist's camera while photographing a public protest, Grace spoke in front of her school board to support both the First Amendment and the Kansas Student Publications Act. She later joined as a plaintiff in a suit brought against the district by the American Civil Liberties Union.
"She's what I like to think of as North's very own 'Mary Beth Tinker.' Grace Althenhofen champions people's stories and believes in community journalism. She understands the value of the First Amendment and is ready to stand up for it." — Rebecca S. Tate
Liza King, Richland R-1 (Missouri)
Liza's work on her school yearbook has led to opportunities reporting for the Sikeston Standard-Democrat, covering President Donald J. Trump, shooting Major League Baseball and National Hockey League games, creating a website for the U.S. Women's Paralympic Sledge Hockey Team and working with the Missouri Governor's Office.
"Any student who can hold her own with the national press or outshoot 20-year veterans at a Major League Baseball game, and who has the leadership abilities to create something awesome with 34 other students, certainly will be as asset to someone's team." — Kyle Carter