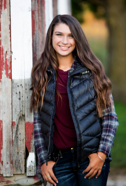 Alexandra Landman
George and Opheila Gallup Scholarship
Huntley High School
Huntley, Illinois
University of Dayton
Quill and Scroll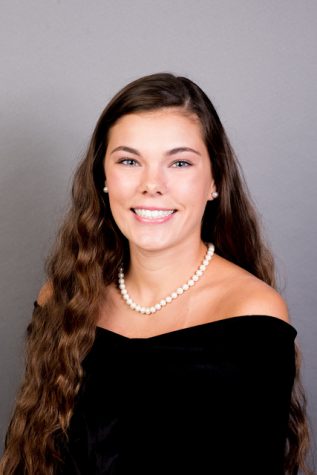 Nicole Crowley
George and Ophelia Gallup Scholarship
Calvary Day School
Savannah, Georgia
University of Georgia
Quill and Scroll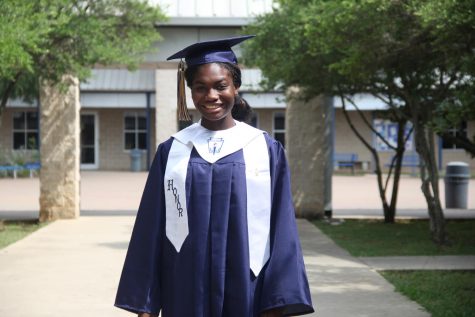 Xian Walker
Richard P. Johns Scholarship
Sandra Day O'Connor High School
San Antonio, Texas
New York University
Quill and Scroll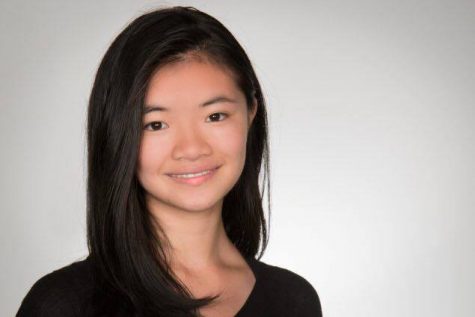 Ilena Peng
Edward J. Nell Scholarship
Monta Vista High School
Cupertino, California
The George Washington University
Quill and Scroll
The Quill and Scroll Honor Society for High School Journalists will award $2,500 in scholarships to four high school journalists who have excelled during their careers, and who plan to study and/or practice journalism in college.
George and Ophelia Gallup Scholarship $1,000
Alexandra Landman, Huntley High School, Huntley, Illinois
'Nevertheless, she persisted'
Alexandra Landman from Huntley High School in Illinois served as the editor-in-chief for The Voice and http://huntleyvoice.com, Huntley's award-winning student news outlets.
Her story "Nevertheless, She Persisted" — about a female Huntley student who plays goalie on a boys hockey team — won first place in Sports Writing in the 2018 Quill and Scroll Writing, Photo and Multimedia Contest. It exemplifies Landman's desire to provide a voice to the voiceless.
That ethic reached its peak in her story about a young Huntley teacher who was raped as a college student just a few years earlier.  Huntley wrote about the impact of that story on her desire to be a journalist:
"5,491 words, 33 minutes and 21 seconds of interviews, and seven versions, all to tell the story of a 24-year-old history teacher who was raped her freshman year in college. It was on distribution day when she wrapped her arms around my green St. Baldrick's shirt and cried onto my shoulder that I realized it was my duty to share the stories and find the voices for those who cannot do so on their own."
Landman also won two other awards in the Quill and Scroll contest, those for editorial writing and feature writing. She was named Illinois Journalist of the Year by the Northern Illinois Newspaper Association.
"The students who really thrive in the News Media Production course are those who take what they have been taught and run with it, not for an A in the course, but just to do a good job for themselves," wrote Dennis Brown, Huntley's journalism adviser. "That's Alex in a nutshell. She's a hard worker, a responsible and reliable editor, and a creative writer."
Landman will attend the University of Dayton.
George and Ophelia Gallup Scholarship $500
Nicole Crowley, Calvary Day School, Savannah, Georgia
'She is respected by all'
Nicole Crowley from Calvary Day School in Savannah, Georgia won awards for her profile writing in both the 2016 and 2017 Quill and Scroll Yearbook Excellence Contest. She served as a top editor for Calvary's Beacon yearbook in both her junior and senior years.
Crowley has also been awarded for her work by the Georgia Scholastic Press Association, the Columbia Scholastic Press Association, the National Scholastic Press Association and the Southern Interscholastic Press Association. She used her position on the yearbook staff to help build community at Calvary Day School.
"Yearbook created relationships for me that would not have evolved if I were not on the staff," she wrote. "Yearbook has a funny way of uniting different types of people from different grades with different hobbies and talents, all working together to form one book. Yearbook provided an outlet for me to get to know every single person at the school."
Crowley's adviser, Joshua Brewer, wrote about Crowley's gift for leadership and how that helped her in her role as co-editor.
"The co-editor must be someone who can cast the vision of the high standards of our staff and lead students to achieve those standards," Brewer wrote in his nomination letter. "Nicole exemplifies those values. She is an outstanding leader. She is respected by all the underclass students on staff, and she inspires them to live up to the high standards of the program."
Crowley will attend the University of Georgia.
Richard P. Johns Scholarship $500
Xian Walker, Sandra Day O'Connor High School, San Antonio, Texas
'An accomplished journalist'
Xian Walker excelled in several leadership positions for the yearbook at Sandra Day O'Connor High School in San Antonio, Texas. The Quill and Scroll Scholarship Committee chose her for the Richard P. Johns Scholarship, which is reserved for Quill and Scroll members.
The committee noted that her commitment to journalistic storytelling for a yearbook audience was commendable, even though her journey hasn't always been smooth.
"I had this flawed belief people would want to talk about themselves and their lives, and that the craft that is journalism would be respected," Walker wrote in her letter of application. "But through the media, pop culture and history overall, I discovered that journalism has always been looked upon with contempt. So for a while, I was a bit demoralized. But I bounced back and grew into my love for journalism."
Walker's adviser, Katie Scott, echoed the committee's confidence in Walker.
"She is an accomplished journalist and will be uncompromising in her pursuit of the truth and reporting it."
Walker will attend New York University, where she will major in journalism.
Edward J. Nell Scholarship $500
Ilena Peng, Monta Vista High School, Cupertino, California
'Brilliance, talent, grit'
Ilena Peng is the winner of the Edward J. Nell Scholarship. She served as the editor-in-chief for El Estoque at Monta Vista High School in Cupertino, California.
Peng's stories about substance abuse, the controversy over the appointment of Betsy DeVos as secretary of education, and the increase in racism in Trump's America drew the eye of the scholarship committee. They also inspired her adviser at Monta Vista, Julia Satterthwaite.
"There are simply not enough words on the planet for me to convey the brilliance, talent, grit and humble nature that Ilena encompasses," Satterthwaite wrote. "Ilena's reporting is creative, contemplative and courageous. As an essential member of the award-winning journalism program at Monta Vista High School, Ilena has contributed more than 100 stories spanning a wide variety of topics. And each one is excellent."
Peng said her work covering the continuing impact of the Holocaust and the current immigration debate inspired her to major in journalism as a college student.
"These articles shaped my year as a news editor, as well as my notion of journalism," she wrote. "I loved having the opportunity to localize national events by taking a closer look at the emotional impact that certain topics had on individuals in our community."
Peng will attend The George Washington University, and she plans on studying in GWU's School of Media and Public Affairs so that she can report on news in Washington, D.C.