Writing, Photo and Multimedia Contest
Enter the 2018 Quill and Scroll International Writing, Photo and Multimedia Contest NOW!
The 2018 competitions will include all 21 categories from last year's competition, and two new categories have been added: Sports Page Design and Feature Page Design. The Blogging Competition is now a distinct category in the regular WPM Contest. Middle School Competition is here.

Below are details for the 2018 Quill and Scroll International Writing, Photo and Multimedia Contest.

 
Currently enrolled high school students, including Quill and Scroll members and non-members, are invited to enter the 2018 International Writing, Photo and Multimedia Contest.
Award divisions include writing (features, opinion, sports) and photography published in newspapers, news magazines and online, blogging and other skill sets employed in contemporary scholastic journalism.
Sweepstakes winners receive a plaque.
All individual winners receive a Quill and Scroll National Award Gold Key and, as seniors, they are eligible to apply for one of the scholarships offered by Quill and Scroll.
Work appearing online or in print is acceptable.
Want to know more about scholastic blogging? Visit Quill and Scroll's Resources.
Save money by entering the Writing and Photo Contest and News Media Evaluation as a package. More information included in the entry form.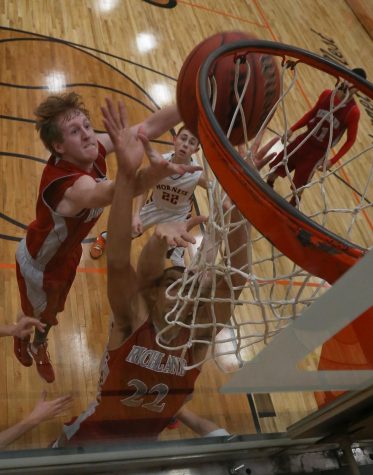 Contest CLOSED until next year!
RULES AND INSTRUCTIONS (PLEASE READ CAREFULLY BEFORE STARTING)
Deadline — Entries must be submitted online no later than Feb. 6, 2018.
Entry fee — There is a $5 fee per entry. Entries not accompanied by the school entry form and entry fee will be disqualified.
Publication — Each entry must have been published in a high school or professional newspaper, news magazine or online between Feb. 1, 2017 and Feb. 1, 2018 and must be the work of a high school student enrolled at the time of publication. Each writing entry must be the work of one student only, except in the In-Depth Reporting/Team Category.
Number of entries — There is no limit on entries to a category per school. However, a single student can enter up to four entries into each category.
Uploading entries — All entries must be submitted electronically via a shareable link. Each category has a separate Category Entry Form.

In order to submit online stories or photos (or stories that ran both in print and online), simply paste the link to the online story into the proper line on the Category Entry Form.
To submit stories or photos from print publications, you must upload all files to a storage system (Box.com, dropbox.com, Google Drive, etc.) that will generate a shareable URL that you can enter into the Category Entry Form on the Quill and Scroll website (quillandscroll.com). Here's an example of a shareable link from Google Drive: (https://drive.google.com/file/d/1M6oFtFzJL1G1177kklWESP_uevigdfvMjsWJaqRa_5yPFnQGgED8ft53f19VXpICdTu6wB6g76AVeZV1/view) Simply click the link icon next to "Get shareable link." Copy the link and paste it into the entry form. 
Entries improperly identified or put into the wrong Category Entry Form will be disqualified.

Submission, Writing Categories — If the story ran in print only, submit the shareable link to the complete page on which the entry appears. Clearly identify the entry to be judged by typing the headline into the proper Category Entry Form. If the story ran online, paste the link to the online story into the Category Entry Form.
Submission, Photo Categories — If the photo ran in a print publication only, submit a shareable link of the complete page it ran on and identify the photo by giving it a title that corresponds to keywords in the cutline/caption. You may also provide a shareable link to a complete version of the photo itself to make easier the judge's job of identifying the proper photo on a page and to eliminate any problems in the printing process that may have nothing to do with the quality of the photo.
Submission, Multimedia Categories — Simply provide us a link to the online Photo Slideshow or the Multimedia Storytelling entry.
Submission, Design Categories — Upload the page design to your cloud storage and copy the shareable link into the Category Entry Form.
Winners — All winning entries are automatically eligible for the 2018 Quill and Scroll Journalism Sweepstakes awards. Only winners will be notified.
Rights — Your entries become the property of Quill and Scroll Society. We reserve the right to use entries in QUILL & SCROLL magazine and in other media.
CATEGORIES
WRITING
Editorial Writing
News Writing
Feature Writing
Opinion Column
Review Column
In-Depth — Individual Reporting
In-Depth — Team Reporting
Sports Writing
Profile Writing
Political Writing
Health, Science and Agricultural Writing
Blogging
PHOTO
News Feature Photography
Sports Photography
Photo Illustration
MULTIMEDIA
Photo Slideshow
Multimedia Storytelling (Features)
DESIGN
Editorial Cartoon
Advertisement
Informational Graphic
Cover/Front Page Design
Feature Page Design
Sports Page Design